X Fights results – Crow takes out an Animal and a Marriage Proposal in the cage
by Bob Meloni  
Photos by Lance Stein
X Fights made a rousing debut last night at the Sands Event Center in Bethlehem, Pa and I was lucky enough to be on hand calling the action. In the preliminary amateur bouts, (155lbs) Joe Solecki tapped Taylor Mozingo with a head and arm triangle just 38 seconds into round 1.
(155lbs) CJ Dominguez stopped Tristan Graham in round 2 with a TKO from strikes. In a battle of Philly fighters, (170lbs) Ed " Superman" Shupe earned a hard fought unanimous decision over Woodmy Jean, and (HWT) Adam Atiyeh grinded out a unanimous decision over UFC Gym (Cherry Hill) product Kiefer Flemming.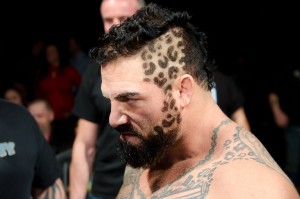 The action and the crowd went up a few notches once the pros started to enter the ring. Alec Hooben (Precision MMA) took a fight at heavyweight. Alec normally fights at 205 lbs. Jordan Mitchell. gave Hooben all he could handle but Alec was able to overcome the weight difference and win rounds 1 and 2 and held on in round 3 for a unanimous decision victory. A very close fight this was.
Greg Quarantello, (160lbs) got his first victory when he knocked out the Wolverine, Anthony McGlynn in round 1. Greg trains with Dante Rivera and had started out his pro career at 0-3. He needed a win badly. McGlynn was stunned with a combination and Bill Bookwalter stepped in and ended the fight giving the W to Quarantello.
John Dirham (135lbs) then entered the cage to take on local favorite, Zach Maslany. Dirham didn't do that much in round 1 until there was about 1 minute left. He then reversed Maslany, and landed some vicious ground and pound. The doctor checked on Maslany after the first and wouldn't let him continue. TKO victory for Dirham by doctor stoppage. Talking with PA Athletic Commission's Greg Sirb, he told me that he has rolled with the Dirham, and the 20 year old is very strong and has lots of high level Jiu-jitsu. Keep your eye out for this top prospect. He will make some noise.
Brandon Lux (185lbs) showed tons of heart when he squared off with the Bethlehem Brawlwer, Mike Liberto. Mike has not fought in some time but has recovered nicely after an injury to his knee. Liberto took Lux down in every round and landed vicious body shots and ground and pound before the beating became too much and Lux was forced to tap from strikes in round 3.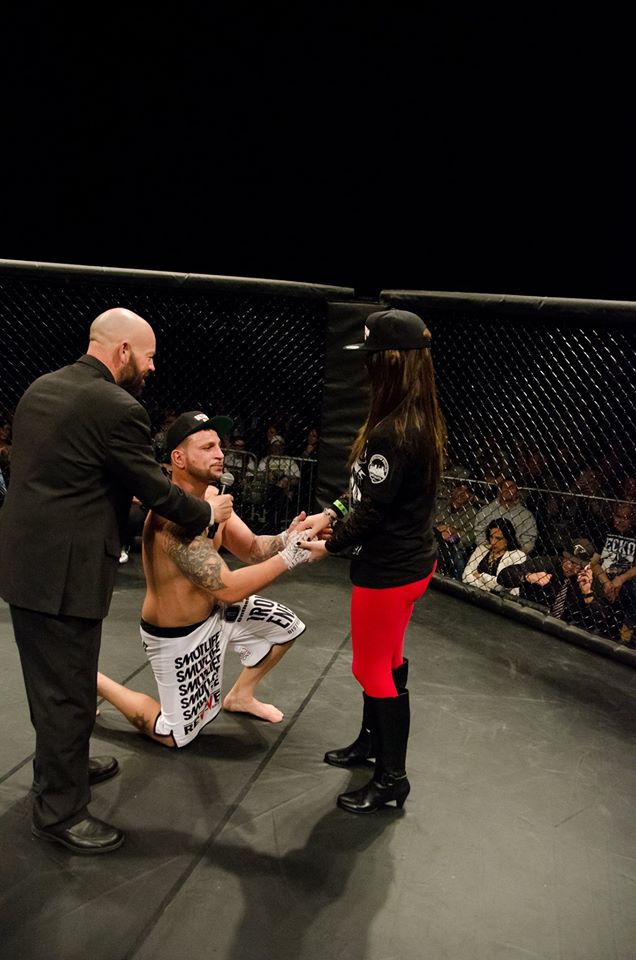 In the main event of the evening, (145lbs) Cody"the Crow" Walker landed a vicious knee that hurt Scott Heckman in round 1. Walker then smelled blood and went for the kill. The "Crow" showed everybody there what a warrior is as he finished Heckman in front of many of his fans. Crow had a huge reach advantage and used to his advantage while fighting off the takedowns from 'the Animal'. Heckman was classy as usual, even in defeat. Originally it looked like he hurt his leg or foot but after the fight he told me that the knee just hurt him and he was not able to recover quickly enough.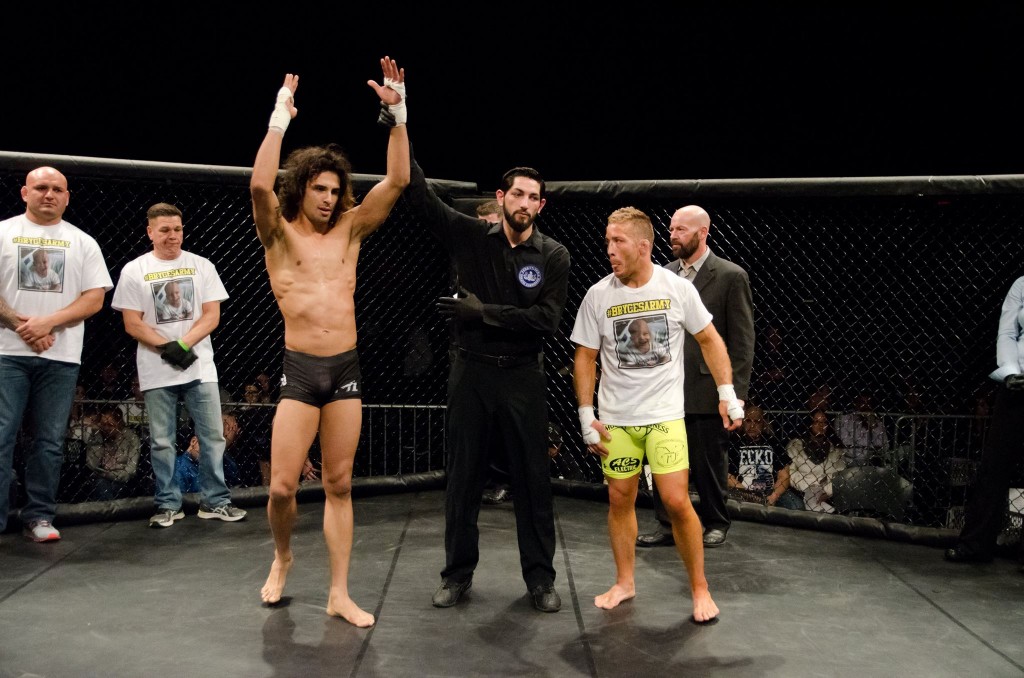 Matchmaker, Mike Bicking worked relentlessly and it showed. After a tremendous first event. I look forward to seeing what is next for X Fights.