XFE 43 Results – Bethlehem Brawler Bashes and Bloodies
XFE 43 Results – Bethlehem Brawler Bashes and Bloodies
Xtreme Fight Events (XFE) 43 was held Saturday, June 7, at the Sands Bethlehem Event Center in Bethlehem, Pa., and the card was stacked from top to bottom with hometown favorites including one, 'Bethlehem Brawler' Mike Liberto, Thad Frick, Desmond Moore, Eddie Alvarez, Devon Jacobus, Dominick Territo and more.
Bethlehem Brawler brutalizes
If you blinked you would have missed the evening's co-main event as the Bethlehem Brawler brutalized in punches (say that five times fast). Liberto lit up his opponent with a flurry of punches that ended the fight early in the first round earning a successful pro-debut.
While Liberto might have earned the Knockout of the Night with his TKO victory over Tony Binder at just 1:50 in Round 1, the main event of the night was headlined by Jordan Stiner who can into the night undefeated at 6-0 against dual-service military Veteran, Shelby Graham in a battle at 155 pounds.
Stiner, a Gracie PA fighter, much to the dislike of the fans in attendance locked on a rear-naked choke for the majority of each of the three rounds in the evening's main event.
Stiner applied the choke many times and couldn't finish the fight, while Graham kept punching over his head and hitting and bloodying Stiner. Graham was the first to his feet after the fight and even helped a tired Stiner up.
While it may have been uninteresting to some, the grit and determination that Graham showed not to allow the submission to do him won over many fans. Stiner may have won the scorecards but Graham won over the crowd.
After the fight, top XFE signed lightweight, Brett Martinez, who was originally scheduled to appear on the card appeared in the cage and congratulated Stiner on his victory. With the acknowledgement also came a challenge which Stiner gladly accepted the challenge for an August 16 fight.
Thad Frick made quick work of T.J. Pettigrew with a quick rear-naked choke submission in his professional debut at just 1:46 in the first round.
"This is the Lehigh Valley, this is wrestling country baby," Frick said after the fight.
M-80 Ignited
Don't blink. It's the battle of 115'ers, Desmond 'M-80' Moore vs. Chris Tanner. Both fighters made their pro debuts in this bout. Fight of the Night action between Moore and Tanner, both fighters putting it all on the line, each dragging their opponent to deep water and nearly ending the fight.
Both fighters were on the verge of ending the fight but it was Moore who hailed victorious with a second round TKO.
Avoiding the Judges
Just when it looked like Glenn Gaston and Anthony Inzone would battle to a decision, the two fighters exchanged leather. First Gaston tapped Inzone who didn't like it and he responded with some power packed punches of his own. The two traded before Gaston was tagged and the fight ended with a TKO at 3:00 of Round 3.
Being Unpopular is the New Popular
Never has a fighter received so many boos in a win as Adam Atiyeh did after his first round submission defeat over Joe Parkinson. MyMMANews spoke with the head of the Pennsylvania Athletic Commission, Mr. Greg Sirb to find out how the fight was sanctioned with amateur rules due to a near 20-pound weight different.
Parkinson weighed in at 188 pounds while Atiyeh came in at 205 pounds, rounding out light heavyweight division.
Sirb told MyMMANews that due to Atiyeh losing five of his six last amateur bouts he was downgraded from advanced rules.
Atiyeh righted his ship with a win getting the fight to the ground early, applying a kimura and ending the fight was over just as quickly as it started. But that wasn't when the boos started. They began from the moment Atiyeh walked down the catwalk until when he exited back out. The fans in attendance were not appreciative of Atiyeh or the WWE wrestling-like persona he brings to the cage with his leopard print trunks and hair.
Whether you love him or hate him Atiyeh puts butts in seats so it will be interesting to see whether or not he can make it to the professional level, and if so, how will he fare?
The evening's first bout featured an amateur contest at 160 pounds between Victor Ortega and Devon Jacobus. Jacobus, a protégé of UFC heavyweight Carmelo Marrero took control of the first round early with a hard right, a spinning backfist and then taking the fight to the ground where he would finish the round in full mount.
Ladies and gentlemen, write this name down…..Devon Jacobus. Remember it. Round 2 was all Jacobus as he was able to put his opponent away early with a triangle choke submission at 1:27 in Round 2.
Full Results
Main Card
Pro Bouts
Jordan Stiner defeated Shelby Graham via unanimous decision (29-28) (30-27) x2
Mike Liberto defeated Tony Binder via TKO at 1:50 in Round 1
Thad Frick defeated T.J. Pettigrew via rear-naked-choke submission at 1:46 in Round 1
Desmond Moore defeated Chris Tanner via TKO at 2:43 in Round 2
Amateur Bout
Eddie Alvarez defeated Ricci Bass via rear-naked-choke at 2:40 in Round 2
Preliminary Card – All Amateur Bouts
Adam Atiyeh defeated Joe Parkinson via Kimura submission at 1:15 in Round 1
Anthony Inzone defeated Glenn Gaston via TKO at 3:00 in Round 3
John "the Bull" Mosley defeated Leonardo DaSilva via unanimous decision (30-27) x3
Dominick Territo defeated Zak Kelly via unanimous decision (30-27) (29-28) (x2)
Keith Tharrington defeated Justin Flaherty via unanimous decision (29-28) (x3)
Craig Hayes defeated Vladimir Jean-Phillipe via Ezekiel choke submission at 1:48 in Round 2
Devon Jacobus defeats Victor Ortega via triangle choke submission at 1:27 in Round 2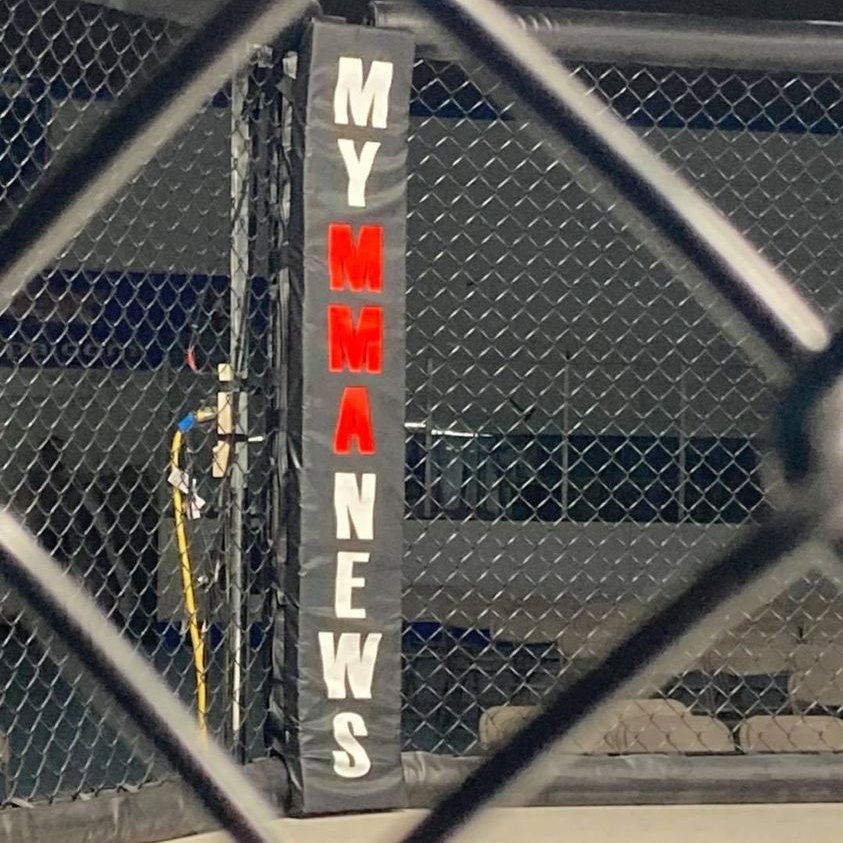 MyMMANews.com – We cover everything from MMA, BJJ, Bare Knuckle, Wrestling, Boxing, Kickboxing, and Judo
News, Opinions, Videos, Radio Shows, Photos and more.