Chael Sonnen explains why he failed random drug test
Chael Sonnen explains why he failed random drug test
Oh the webs we weave.  Chael Sonnen was forced to withdraw from his scheduled July 5 bout with Vitor Belfort after the results of a random drug showed that Sonnen was on a banned substance.  Sonnen mocked former opponent Wanderlei Silva for months stating that he would not show up for the fight.  Then when Silva ran from a random test and was also forced to withdraw Sonnen turned up the heat.  Then Belfort who was originally scheduled to fight Chris Weidman for the UFC middleweight title steps up and agrees to fight Sonnen.
Belfort withdrew from his chance at the gold after testosterone replacement therapy (TRT) was banned by the Nevada State Athletic Commission.
Confused yet?
As it would stand, TRT has been the result of all three fighters withdrawing from the bouts.
Sonnen went on the Jay Mohr show today to discuss the reason he failed the test.
Mohr: "You've failed a drug test leading up to UFC 175 which is in July but, why don't you set the record straight right now of what happened…."
Sonnen: "They changed the ruling in Nevada earlier this year, doing away with the TRT, testosterone replacement therapy, and I was on that. So when they changed the rule, we all had to go through a transition phase. For me during the transition, I had to take a couple of things. One is called Clomiphene……and another is called HCG (Human Chorionic Gonadotropin). I didn't fight it or ask for a license. In the interim, they did a test, and I tested positive for these things which I should have because I took them and they were in my system. That wasn't a surprise. These aren't anabolics, these aren't steroids or performance enhancers, but they have deemed that they are banned substances. What's interesting in my case is that we're out of competition. These aren't things that I showed up with on game day. This is out of competition due to a rule that they changed, so it's an odd spot for me."
Mohr: "So you were't fighting when you tested positive for this thing that the Nevada State Athletic Commission decided was no longer legal. You took yourself out of the Octagon to get it out of your system, so why did you hand in a drug test if you weren't fighting?"
Sonnen: "What happens is they do out-of-competition testing, and the lab that they went to is the USADA lab, which is the greatest lab in the world, but it's a very sensitive test. We've done our own test, at our own labs and we thought everything was out of our system. These weren't secrets that I took these substances, this is what you have to take coming off testosterone. They can handle it however they want. They can say that it makes sense or they can say they don't like it. The confusing part is that for a non-anabolic, non-steroid, non-performance enhancing agent that is perfectly legal and that I need for a healthy life……essentially, they are saying you have to choose between health and sport. It's very tough for me because I was very upfront about it being in my system. Why was it in my system? Because I took it! I've been taking it, and I had to take it because you guys (NSAC) changed the rules. I now have to go to a hearing and I have a fight in thirty-days. There's no way the hearing will be before then. It's just kind of a tough spot."

Audio here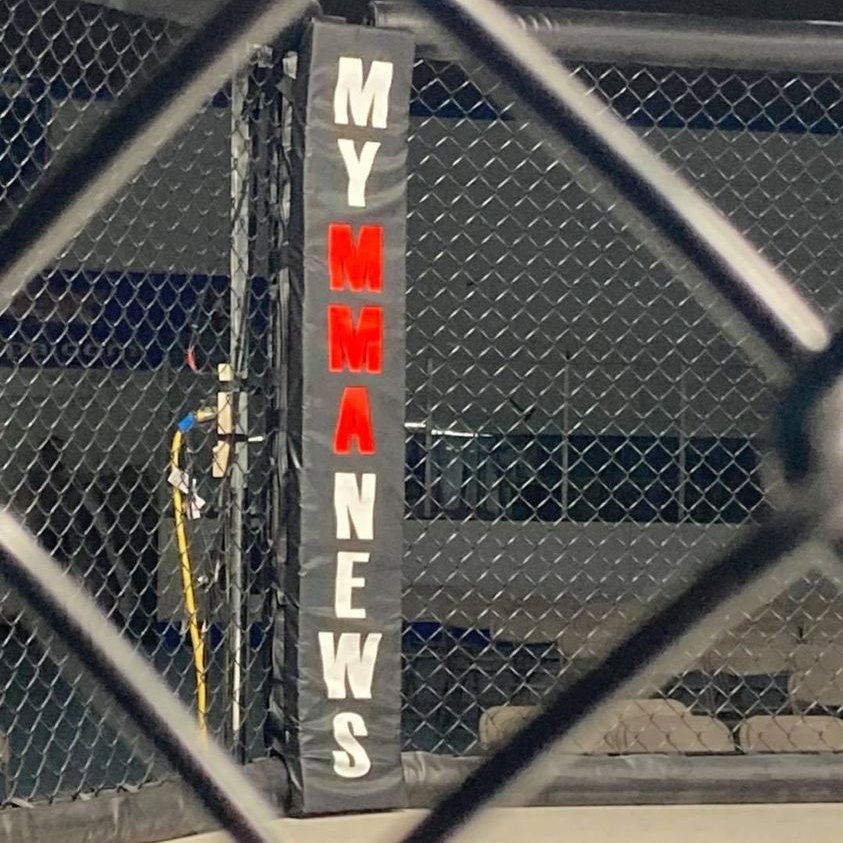 MyMMANews.com – We cover everything from MMA, BJJ, Bare Knuckle, Wrestling, Boxing, Kickboxing, and Judo
News, Opinions, Videos, Radio Shows, Photos and more.