Arrest Warrant Issued for Hong-Man Choi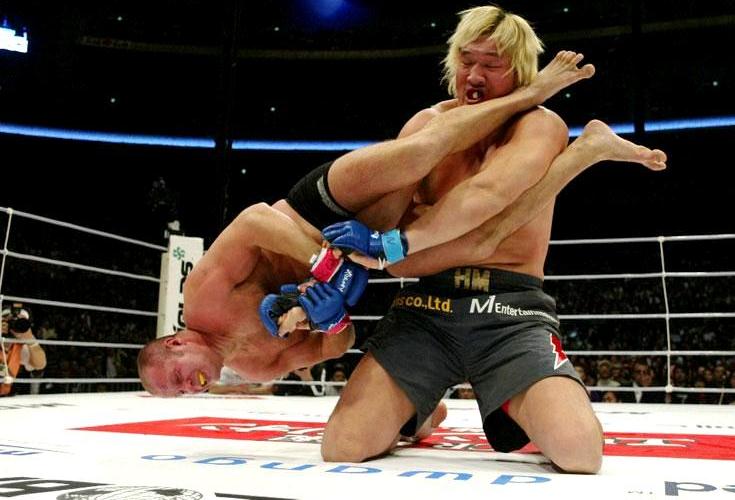 You may remember Hong-Man Choi as the 7'2″ Korean who once fought famed baseball player Jose Canseco and former Pride heavyweight champ Fedor Emelianenko.
"According to the Supreme Prosecutors' Office, the former traditional Korean wrestling "ssireum" champion allegedly borrowed one million won (about $900) from a friend, surnamed Park, in Hong Kong in December 2013.
Choi also borrowed 25 million won (about $22,500) from another friend, surname Moon, last October.
Moon and Park took legal action against Choi for fraud after he failed to repay the money on time. Moon later withdrew his claim."
Choi (2-4) and weighs 352 pounds last fought in July and was knocked out in the first round against Carlos Toyota at Road FC 24.
It is rumored that Choi wasstaying in Japan and ignored several summonses, which led to the warrant.