Ashe Bowman, President of the Legends of MMA Hall of Fame
Ashe Bowman, President of the Legends of MMA Hall of Fame
Ashe Bowman began fighting during a time when there were no clear drawn lines between amateur and professional bouts therefore you will never find a truly accurate mixed martial arts record for the now retired lightweight fighter who took on the nickname "the Archer"
Born Clyde Ashley Hogan on November 17, 1976 in Charleston, SC, it wasn't until Ashe watched his very first UFC in 1993 featuring Royce Gracie and Ken Shamrock that he decided to pursue a career in Mixed Martial Arts.
His first fight on record was a loss to Joe Hurley in October of 1997.
After successfully passing the legendary and famous Lion's Den tryouts led by Shamrock in May 13, 2000, Ashe left the small town he grew up in and decided to move to California in hopes of MMA stardom and establishing a legacy.
Archer last fought Jan. 31, 2012 however since that time, he began a project to pay homage to the heroes and icons of the sport.
He began the first and only officially licensed Hall of Fame organization for the sport of MMA in August 2013.
MyMMANews.com spoke with the Bowman, the President of the Legends of MMA Hall of Fame to take a closer look at what the hall is and what it means to be inducted.
MyMMANews – You are the President and CEO of the Legends of MMA Hall of Fame. What exactly is the Legends of MMA Hall of Fame and how did it come about?
Bowman – "Legends of MMA Hall of Fame is the sport's first and official licensed and registered Hall of Fame organization. Our mission is to create a governing, sanctioned official HOF committee."
MyMMANews – Most fans associate the hall of fame to the UFC's Hall of Fame, tell us how the two are different.
Bowman – "The UFC HOF is only reserved for athletes that have solely competed or have began their careers within the UFC/Zuffa organization whereas Legends of MMA HOF represents the athletes from the entire sport, not just one major organization."
MyMMANews – Who is currently inducted in the Hall and who makes the selection and what is the process?
Bowman – "14 iconic fighters/athletes/coaches and MMA personalities currently are in the MMA HOF. Fighters such as Rand Couture, Royce Gracie, Frank Shamrock, etc. The board of voters along with myself and Legends of MMA communications director, Chris Maltsburger. We then invite 20 top sports writers, promoters, fighters and MMA personalities to help vote."
MyMMANews – Once in the hall, what does that mean? Is it just a piece of paper along with a pat on the back and a sense of pride? What does it entail?
Bowman – "Each inductee receives an official MMA HOF championship ring produced in 10k whie gold and surround by 14 genuine black diamonds/rubies valued at $2,500 each. They also receive a serial numbered induction certificate and crystal award. Every HOF inductee has the opportunity for licensed merchandise and other ventures."
MyMMANews – I see you posting about the Legends of MMA Hall of Fame being a business. You recently posted a photo of the Nevada State Business License, stating "one year in the books." What is the business side of the Hall?
Bowman – "The business aspect of the HOF is that we continually work to procure endorsements, product merchandising, and television/motion picture appearances/roles. A percentage of retail merchandise is disbursed to each member providing them with income post-career."
MyMMANews – Do you know who will be nominated for the next round? If so, can you give us a bit of insight as to who we might see?
Bowman – "There are eight nominees for 2014 MMA HOF. Only four will be inducted into Legends of MMA Hall of Fame in November. Icons such as Rickson Gracie, Kazushi Sakuraba, Pat Miletich, and Vernon White are scheduled to attend the inaugural MMA HOF Awards show."
MyMMANews – Where can people go to find out more about the Hall and how can they help support it?
Bowman – "LegendsofMMA.com   Fans can also use Facebook or Twitter to keep in touch and voice their opinions/votes as to who they want to see immortalized in the MMA HOF. We respond to every inquiry promptly."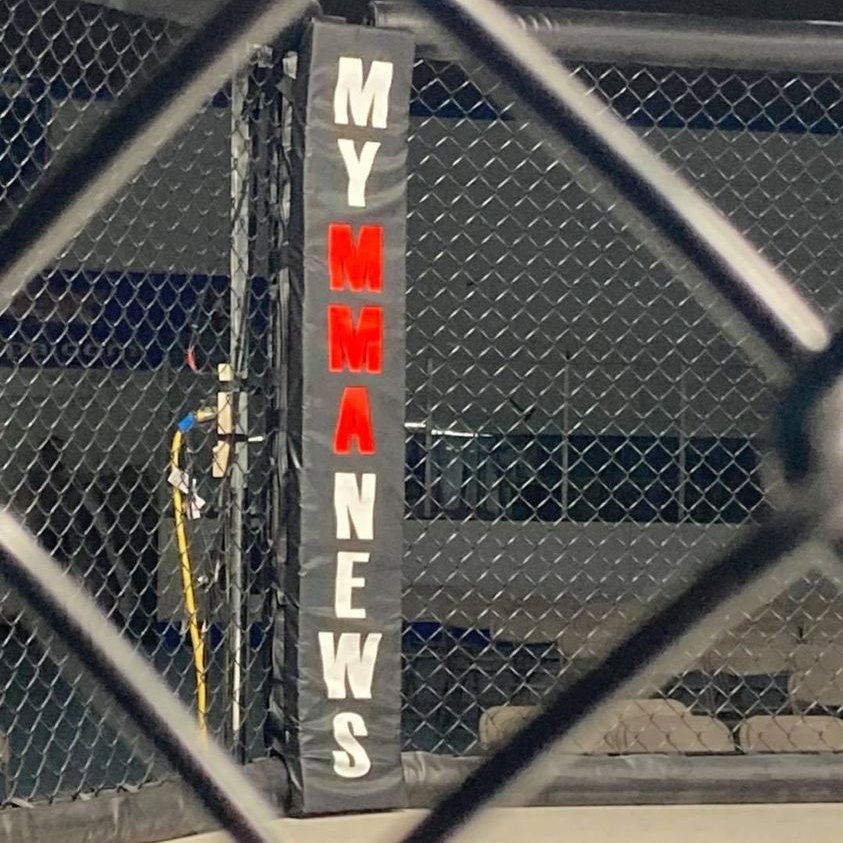 MyMMANews.com – We cover everything from MMA, BJJ, Bare Knuckle, Wrestling, Boxing, Kickboxing, and Judo
News, Opinions, Videos, Radio Shows, Photos and more.