Askar Askar looking to spoil CFFC champ Ricky Bandejas's UFC Atlantic City dreams
Undefeated professional mixed martial artist Askar Askar (6-0) will head east to challenge Cage Fury Fighting Championships (CFFC) bantamweight champion Ricky Bandejas, Saturday, March 24 at the Borgata in Atlantic City. When the 23-year old Duke Roufus prospect lands in New Jersey he will be fighting in what is likely his toughest matchup and biggest fight to date, yet the challenge is one that he is not willing to pass by.
In fact, Askar seems extremely confident in his ability to spoil the party for Bandejas and take away the possibility of the Garden State based fighter getting the call to compete for the UFC when they come to Atlantic City in April.
Askar left Palestine in 2001 along with his brother Asef and moved to the United States to be with their father.  Being in a new country, at an early adolescent age, just months after the attacks on September 11, 2001 spelled trouble for the Askars. That's when they turned to combat sports.
"This all started in high school," Askar said.  "I went to an LA Boxing in Chicago.  Realistically, the first time I walked in it was because I wanted to learn some self-defense.  In high school there is a lot of trouble, you want to make sure you are safe.  You don't want to get picked on or anything, so my dad enrolled us in boxing classes.  Every time I went, I ended up sparring and eventually one of the coaches told me to try out one amateur fight to see how I would do and if I liked it, and I fell in love with it."
Askar then began watching the UFC and talked with good friend Belal Muhammad about moving to Wisconsin to train with Roufusport.  They took the leap of faith and haven't looked back.  Muhammad now has six UFC bouts under his belt already, something that Askar one day sets out to accomplish himself.
"You're training with top level athletes," Askar said of the guys in his gym.  "I got Sergio Pettis as one of my training partners, Chico Camus, Raufeon Stots, he's one of the top prospects outside the UFC at 135 (pounds).  I'm training with these guys daily.  There's no way you can't get better.  Every single day you have to get better.  They give you the confidence to be able to push and fight and go up against anybody and have the confidence in yourself to take them on."
CFFC is known as an organization that feeds fighters into the UFC. You just came off a win at Titan FC, who has a similar reputation. Do you have a timeline mapped out in your head as to when you will get that call to the big stage?
"I'll tell you the truth.  I moved out to Milwaukee, I want to say the start of 2017.  I had the perfect game plan in my head.  I told myself I would fight five times, I'd get in the UFC by the end of the year or the start of 2018.  I was gonna try to get on the Dana White (Tuesday Night) Contender Series, but of course, not everything goes according to plan.  Everything got mixed up and I was only able to fight one time last year.  I was a little disappointed about that….. Right now I don't really have a game plan.  I want to go with the flow.  The biggest thing about this is I just want to fight.  I don't care about the UFC.  I don't care about big shows.  I just want to be in that cage.  I want to test myself. I didn't start this sport because I wanted to be the UFC champ tomorrow. I started this sport because I wanted to fight.  I'm gonna fight and eventually I'll get to the top.  Right now I'm focusing on Ricky, March 24, getting this title from him, and then from we'll see.  I know some people were talking about how he's gonna be on the UFC Atlantic (City) card.  If I beat him I'm taking his juice away.  It's gonna push me further up the ranks."
You are coming into this fight with Bandejas right on the champion's turf. He trains with Nick Catone in nearby Brick, New Jersey. What do you know about Ricky and do you feel any pressure with this being a short notice fight in his backyard?
"I know Ricky is a good fighter.  I've seen a few of his fights before.  I've heard about him.  He's a top prospect at 135.  I know he comes from a good gym and has good training partners but I come from a good gym and I've got good training partners, so this is going to make for a really exciting fight.  The biggest thing I can say about the late notice thing is I stay in the gym.  I'm always ready, fight or no fight.  I feel like it is a perfect matchup for both of us; we're going to be able to put on a good show and I and know he's coming in with some push because a win might launch him into the UFC.  I want him to be at his best."
Any predictions for how it will play out?
"I want to see if he can handle my pressure.  That's the biggest thing.  Can Ricky handle my pressure?"
LISTEN TO ASKAR ASKAR BELOW: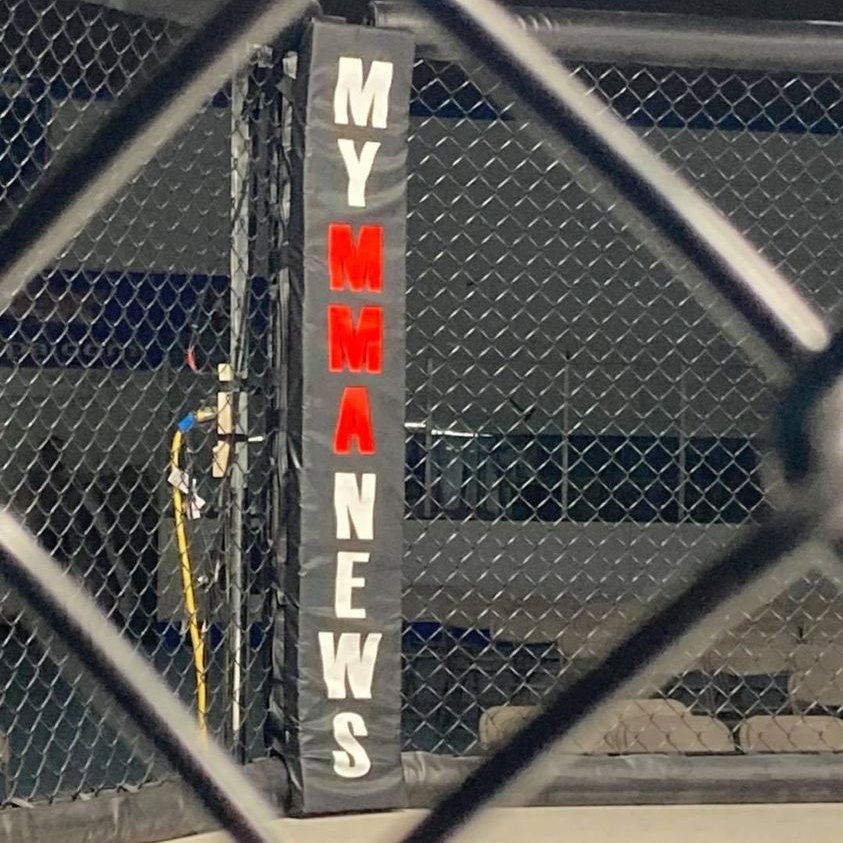 MyMMANews.com – We cover everything from MMA, BJJ, Bare Knuckle, Wrestling, Boxing, Kickboxing, and Judo
News, Opinions, Videos, Radio Shows, Photos and more.