Emilee King – "I'm absolutely not going to underestimate Anastasia Bruce at all"
Emilee King (1-3) will step into the cage against a very tough and durable Anastasia Bruce (0-2) on Saturday, May 18.  The two ladies will meet at a strawweight (115-pounds) as Valor Fighting Challenge takes the show outdoors for VFC 59, holding the event at Smokies Stadium in Kodak, Tennessee.
King, 26, trains out of Knoxville Martial Arts Academy, under the guidance of coaches Eric Turner, Taylor Turner, Joey Zonar, and her husband, Jason King who is also a fighter.
King, also known as "The Valkyrie," went 2-3 as an amateur before turning pro where now hosts a record of 1 win with 3 losses.  She will openly admit that she does not have the greatest record, but was even more surprised to learn that her opponent has yet to record a victory in 13 fights, 11 amateur and 2 pro.
"I really don't look at records all that much.  I know that's probably horrible to say but I know she fought a few of my other teammates, Shannon Leonard and Taylor Turner," King said.
"With that being said, my record is losing too if we are being honest.  But do I feel like that accurately reflects my skill set?  Absolutely not.  I like to think that I'm always a game opponent, and I like to bring it.  I don't look at records because you never want to underestimate someone.  Everyone has a skill set. Everyone has something that they do well, otherwise why would you get in the ring?  They're gonna do work. They're gonna put in time, so I'm absolutely not going to underestimate Anastasia Bruce at all.  I'm going to press forward, work hard, and prepare for a game opponent.  And she is too because ultimately that is what makes the game fun.  When it is a challenge, when it is something that you can rise to.  I honestly didn't know her record before you told me but I'm just going to focus on doing my best, and putting in my work and at the end of the day we will get in the cage and have some fun.  That's the goal."
King's journey to professional mixed martial arts competition began as a youngster.
"Way back in the day when I was about six years old I had surgery to remove a lymphnode from my arm.  The doctors told me that I needed to do physical therapy or a sport that required me to move my arm.  At that point I had already gotten kicked out of dance class, I was a Tomboy.  I wasn't much into girly things.  My brother wanted to try Tae Kwon Do, so my parents were like 'here, go do this with your brother.' I started with Tae-Kwon-Do and Judo and just fell in love with martial arts.  I did that until I went to college.  That was the first time in my life that I had not done any type of martial art.  That first summer home from college while I was in nursing school I found Knoxville Martial Arts Academy and was kind of just doing it to alleviate the pressure that is college and working in health care," King said.
"It was just kind of a coping mechanism.  I never saw myself competing again," she said.  "One day I helped out with some sparring rounds for one of the other female fighters and Coach Eric was like 'you should really consider doing this.  You are really good at this."
About a year after that, and upon college graduation, King competed for the first time as an amateur mixed martial artist.
Now with several pro bouts under her belt, King believes she is a full-fledged mixed martial artist.
"I like to think of myself as an MMA fighter because that's what makes MMA great, is you can't be good at just one thing," King said.  "You have to fluent in all of these things.  Your striking has to be great, your takedowns have to be good, your ground work has to be good, because in the cage you have to be opportunistic.  I think in the past what I have struggled with is the standup, but Jason, my husband, he is a really good striker and he has invested a lot of time in me.  I do like jiu jitsu, the hunt for submissions, it is a fun game, but I'm definitely not opposed to striking or doing ground-and-pound or whatever the fight presents to me."
When asked if she had a prediction for her upcoming fight, King was not adamant about not committing to anything.
"I don't really like to cling too much to a prediction because if it doesn't go your way, or it goes awry, if you get hung up on the past then you can't focus on the present moment.  I will take what she gives and try to capitalize on any of it."
Check the Valor Fighting Challenge Facebook page for ticket information.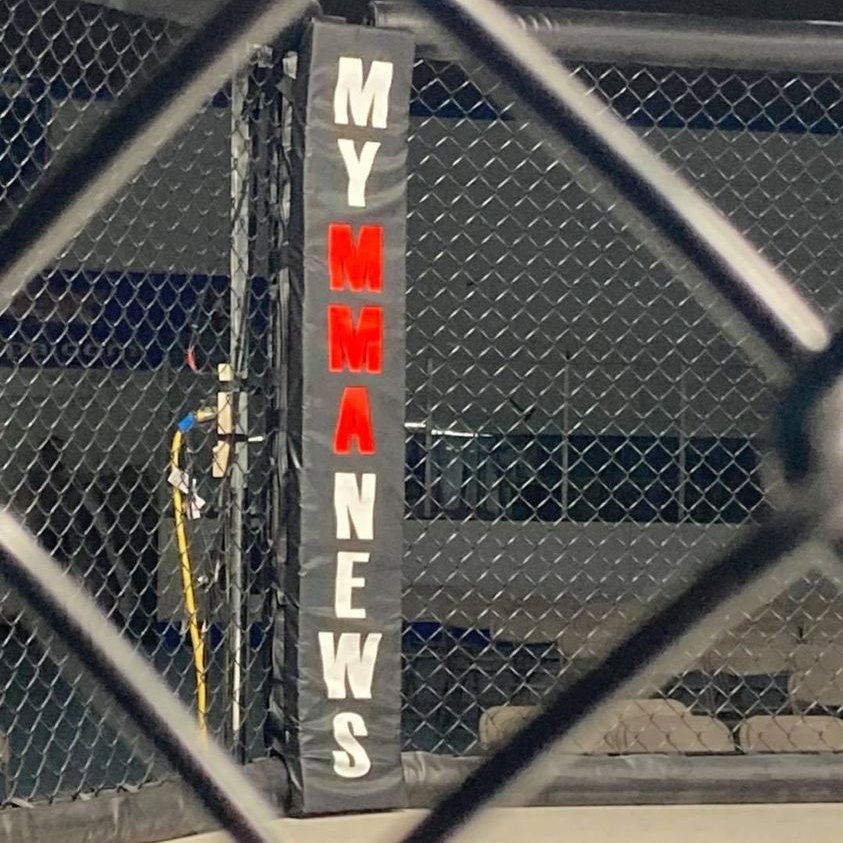 MyMMANews.com – We cover everything from MMA, BJJ, Bare Knuckle, Wrestling, Boxing, Kickboxing, and Judo
News, Opinions, Videos, Radio Shows, Photos and more.