Everything to know about VBT Device
In fact, the idea behind velocity-based training has been around for quite some time [1-4]. The idea and use of velocity-based training have only recently gained traction due to advancements in technology, the availability of knowledge via the internet, and the growth of business companies capitalizing on market niches.
This surge of interest has produced some extremely intriguing advances in both technology and application. We can precisely determine barbell velocity, for instance, and construct an athlete's load-velocity profile using linear position transducers and wearable accelerometers. But first, we shall define velocity-based training and discuss its advantages before delving into this complex terminology.
Numerous coaches and players use vitruve.fit because it has the best level of precision on the market and a study of scientific validation to back it up. While the idea itself is not new, utilizing this technique frequently is. To monitor movement velocity during an activity, this type of training frequently employs technology like wearable accelerometers (such as the PUSH Band), linear position transducers (such as the Gym Aware device), and laser optic devices (such as FLEX) (e.g., back squat).
This gives the coach and athlete information on how well they performed the exercise and allows the coach to give highly specific feedback (for example, "raise the barbell quicker or be more explosive").
How is velocity-based training used?
Profiling and prediction of load velocity for 1-RM
Lowest possible velocity thresholds
Profiling of Exertion-Load
delivering enhanced feedback
locating and concentrating on particular training attributes
And here we can see the buyer's guidelines for VBT devices. Currently, one of the largest sports technology markets is barbell and weight room tracking equipment. Since determining bar speed is only a small portion of what the existing technology can achieve, velocity-based training (VBT), which was first established by Bryan Mann, has been developed for weight room monitoring. However, the bulk of instructors seeks equipment that not only provides motion and displacement readings but also effectively monitors the speed of the barbell.
Benefits of using a VBT device:
When we use this VBT device vitruve.fit it helps to increase efficiency, a linear encoder is an incredible tool that helps monitor and keeps track of your athletic or gym performance. Additionally, it helps you to increase the efficiency and potential of training and to be able to justify athletic progression.
This device not only helps to measure the performance, additionally it is a really useful device to know if your athlete is exhausted or not. A recent update on fitness trends places velocity-based training in a highly favorable position. When it comes to training, the regulation of the weight load through execution velocity provides us with a wealth of useful information.
Each athlete, whether professional or amateur, already has a linear encoder that they utilize for almost all of their training sessions. Without having to conduct a specific test, linear encoders typically assist in measuring the maximum force. However, the linear encoder has the ability to determine the 1RM on its own using the weight and the running speed. Although there are alternative methods, linear encoders now have the required precision to accurately determine the 1RM (1-4).
Final thoughts:
It is anticipated that all of a trainer's training issues will be resolved once he begins using a velocity-based training device, such as the Vitruve. Young coaches, on the other hand, have never come close to being able to afford a VBT gadget of this level for the price they previously had. In this regard, Vitruve has succeeded in creating a highly reliable sort of linear encoder that is relatively affordable.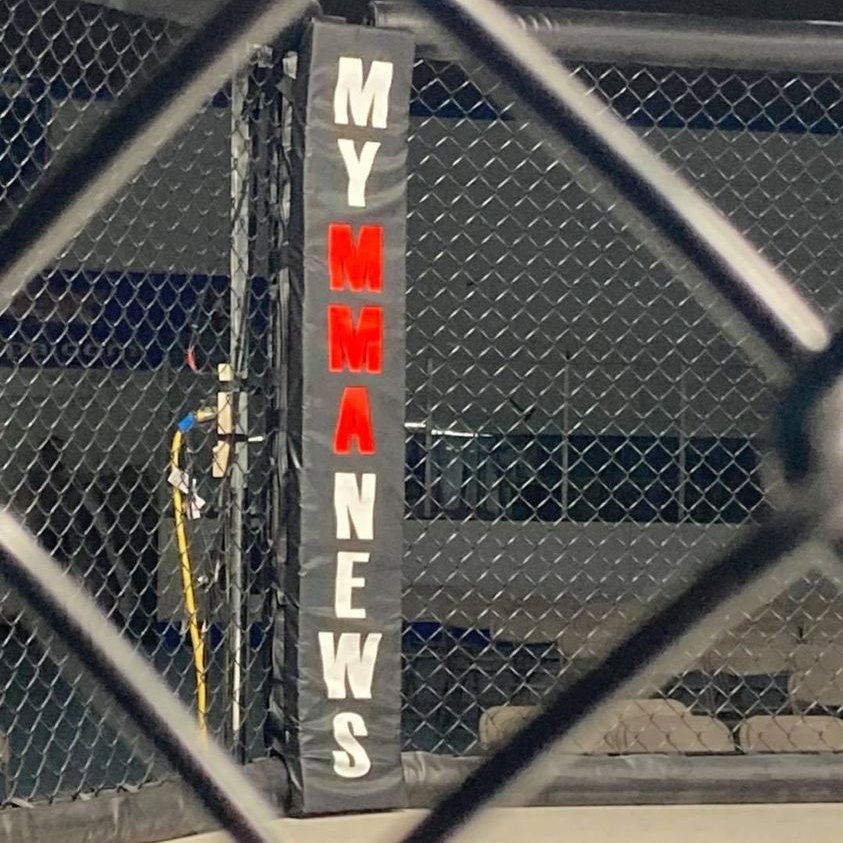 MyMMANews.com – We cover everything from MMA, BJJ, Bare Knuckle, Wrestling, Boxing, Kickboxing, and Judo
News, Opinions, Videos, Radio Shows, Photos and more.