It's official. RIZIN light heavyweight champion Jiri Prochazka is on his way to the UFC.
The news was broken initially by ESPN on Wednesday before being confirmed by the Czech Republic natives team as well as former employer in RIZIN. Having been with the promotion since the beginning of their existence in 2015, it's sad to see the 26-3-1 Prochazka go. But at the same time, he's established himself as a legitimate top 205-pounder in the world today
And with that, it's onto greener pastures and bigger challenges after conquering the ring. Prochazka's Octagon debut has yet to be determined and no opponents have been teased. Thus leaving us with plenty of speculation as to who will be his first dance partner.
Let's take a look at five possible options for the now-former RIZIN king's UFC debut.
5. Johnny Walker (17-4)
Brazil's Johnny Walker exploded onto the scene in late 2018 and he carried that energy over into 2019 as the potential next big thing at 205-pounds. His performances were flawless, flashy, and fast. The guy was awkward and dangerous and wins over the likes of Khalil Rountree and Misha Cirkunov confirmed that there was something here more than just hype.
Unfortunately for Walker, his biggest fight yet against Corey Anderson at UFC 244 didn't go his way. In a fight that could have seen him earn the next title shot, Walker was stunned early in the first round before a highly motivated Anderson finished him off around the two-minute mark.
Since that November clash, Walker has changed things up and moved to Canada's Tristar Gym.
If the UFC wants a guaranteed barnburner that ends via knockout, that's absolutely what they would get with Walker vs. Prochazka. The only downside is that a loss for either would act as a rough setback.
That's assuming Walker doesn't suffer another in March against Nikita Krylov, of course.
4. Aleksandar Rakic (12-2)
Like Walker, the 27-year old Aleksandar Rakic has also shown to be a bright spot for the future of the division.
Austria's finest is currently 12-2 in his professional career that began in 2011. After brilliant victories over the likes of Justin Ledet, Devin Clark, and Jimi Manuwa, Rakic got his opportunity to really climb the ladder against Volkan Oezdemir.
The pair squared off at UFC Busan late last month and as a result, we got a fun fight that ultimately ended with some controversy. Closely contested over the course of three rounds, it would end up being scored in favor of the former title challenger in Oezdemir by split decision. Of the eight media member scores submitted to MMADecisions.com, only one scored the fight for Oezdemir. Meanwhile, 73 percent of fan scorecards also gave the fight to Rakic.
But officially, Rakic did not get his hand raised.
Due to the closeness of the fight, Rakic's stock shouldn't have dropped too much at all. At worst, it stays stagnant. Thus putting him in quite a solid spot to welcome someone like the former RIZIN champ Prochazka to the Octagon. Stylistically, the matchup would be one that could help us learn more about how far each fighter is ready to go at this current stage.
However, there's a similar thought like with Prochazka vs. Walker where a loss for either would be a decent setback for these fighters on the rise.
3. Misha Cirkunov (15-5)
Misha Cirkunov fell victim to the aforementioned Walker after rebounding off a two-fight losing streak with a win over Patrick Cummins. The Canadian submission machine has since rebounded yet again in one of the most impressive fashions possible.
Cirkunov's last time out came in September when he fought on the UFC Vancouver card opposite Australian prospect Jimmy Crute.
Crute, a contract earner on Dana White's Contender Series, at the time was getting quite a big step up by facing Cirkunov. And that showed in their fight as he suffered his first career loss.
Sinking in the rare Peruvian neck-tie choke to force the tap in the first-round, Cirkunov had become only the second fighter to ever pull off the submission in the UFC. The first coming all the way back in 2008 when CB Dolloway defeated Jesse Taylor.
Prochazka vs. Cirkunov seems like one of the more perfect matchups to be made. With Cirkunov, you're getting a guy who is still very dangerous and able to be competitive with most. But unfortunately, we've probably seen him hit his ceiling.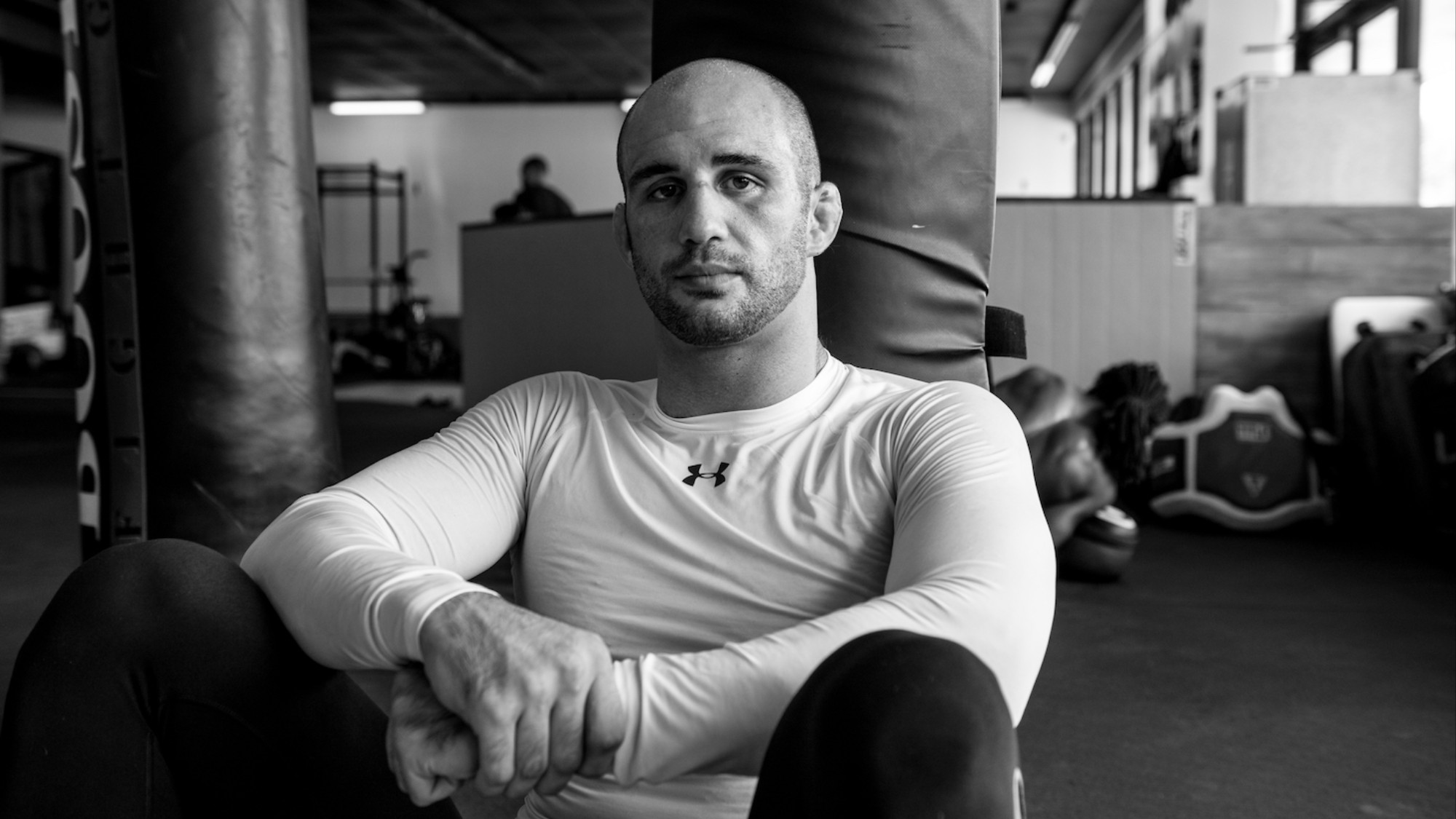 2. Volkan Oezdemir (17-4)
Sitting at No. 8 in the UFC light heavyweight rankings is Volkan Oezdemir. Who, in reality, is probably the most realistic best-case scenario for Prochazka's Octagon debut.
Options like Anthony Smith or the Corey Anderson vs. Jan Blachowicz loser are out there but despite Prochazka being one of the bigger recent signings, his name value isn't on the level of a Justin Gaethje, Marlon Moraes, or Eddie Alvarez. Thus making those possibilities of him being thrown into fights that really put him into contention feel somewhat farfetched.
With Oezdemir, it's a bit similar to the case with Cirkunov. "No Time's" best has probably been seen already but he's still a very solid top guy in the division. More so than Cirkunov, to be fair.
He's already gotten a title shot, he lost it then lost the following two and is now working to put together yet another impressive streak. With the close result over Rakic, his stock shouldn't have moved much either. Leaving him in a prime position to welcome "Denisa."
1. Glover Teixeira (30-7)
Okay, remember what was said about Oezdemir and Cirkunov? Combine that and you get Glover Teixeira.
Here's a guy that we know for a fact is at the end of the road, we've seen his best. Although that may be the case, he's still a figurehead and staple of light heavyweight.
The 40-year old Teixeira has been to the top of the mountain and came up short. Since then he's gone 8-4 and acted as kind of the guy to beat if you want to prove you're ready for the upper echelon of the division. Yeah, essentially what we're getting at here is that word "gatekeeper." But that's not to be disrespectful at all as the 37 fight veteran is still finding ways to finish these younger guys as he did Karl Roberson and Ion Cutelaba in two of the fights on his current three-fight winning streak.
In the UFC, Teixeira has only lost to Jon Jones, Phil Davis, Anthony Johnson, Alexander Gustafsson, and Corey Anderson. All fighters that have either fought for or held world titles … with the exception of Anderson who very well could be fighting for one sooner rather than later.
If the UFC wants to gauge exactly how good Prochazka is right off the bat, they'll stick him in against Teixeira. It's a win-win for each. Prochazka wins, then he defeated the most seasoned ranked guy out there and extends his great winning streak.
And a Teixeira win, well, there's no shame in losing to him either. Only the best have been able to take him out and his experience is practically unmatched.
The card is getting kind of full now, but this would make for a great addition to an already solid UFC Brasilia card on March 14.
Drake is an MMA writer based out of Brush Prairie, Washington, USA who specializes in feature pieces, the women's fight scene, lists, news coverage, and rankings. He has been a passionate fan of MMA ever since 2009. Drake has most notably written for BJPenn.com, FanSided, The Body Lock, South China Morning Post, MyMMANews, WhatCulture, Cageside Press, Sherdog, The Scrap, and MMA Today. He has also written for and created video content for RT Sport. As for other sports, Drake is a longtime fan of the NFL's Green Bay Packers and Jacksonville Jaguars.
You can follow him on Twitter and Instagram: @DrakeRiggs_ . Also check out all of his video content on YouTube at YouTube.com/DrakeRiggs where he uploads fighter interviews, podshows, and various other types of content.