Hector Ramirez looking for return fight against Tito Ortiz
Hector Ramirez looking for return fight against Tito Ortiz
Hector "Sick Dog" Ramirez (10-6-1) is a UFC and Bellator MMA Veteran.  Injuries have prevented Ramirez from competing since his last fight in 2013, but "Sick Dog" is looking to make a comeback and the man on his radar is none other than "The Huntington Beach Bad Boy" Tito Ortiz.  We caught up with Hector Ramirez to get a better understanding of why he wants this fight.
LISTEN TO AUDIO BELOW.  FULL TRANSCRIPT BELOW AUDIO
MyMMANews –  I understand you have a lot to say and there is even a certain fighter that you want to call out but first, let's talk about you and what you have been up to. You last fought in November 2013 at Bellator 106.  What has been going on during that two and a half year that has kept you from competing in mixed martial arts?
Hector Ramirez – "Well going into my last fight with Bellator I had an injury going up into the fight and after the fight I decided to go and see what the issue was.  I went to the doctor and I had a hip injury and I had to have hip surgery so that's taken me out for some… a good year, year and a half and I'm in the midst of opening my mixed martial arts gym so I've been really busy doing that.  And training some of my own amateur fighters coming out of the gym and some kids training programs I have been issuing and working on.  So basically just took some time off to recoup from some injuries and take care of some business but now I'm looking to come back and I noticed that Tito (Ortiz) was looking to retire so I think it would be a great matchup between me and him.  He's Orange County, I'm L.A. County.  I think this would be a great L.A. fight if it's held here, as far as ticket sales and I think it would be a great way to hype this fight up."
MyMMANews – Did something happen between you and Tito Ortiz?  Is there a specific reason before reason besides just the tickets sales that you think this would be a great fight?  Is there a beef between you and Tito?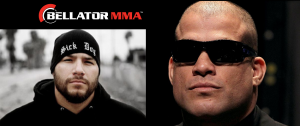 Hector Ramirez – "Well I tell you what.  We used to be training partners.  We used to be with the same team at one time.  I was with Team Oyama and we all, Rampage, Tiki, all of us trained together.  Personally, when you train with the guy, he's pretty cool.  Of course everyone knows Tito.  He thinks highly more than anyone else around him.  He's always been that way.  One of the things I never really liked about him because you would train with the guy and then you would see him out in public or somewhere else and he just walks by you like he doesn't even know you.  This guy serious?  We were just training together.  He was all cool during training camp.  And but when you are out in public he acts like he doesn't know you so for some reason I've always had that little chip on my shoulder with him so I figured 'hey, before he decides to retire I wouldn't mind putting hands on him.'  That would be a good comeback fight for me.  Even though I'm rusty, I'm willing to take him on with ring rust.  I've dealt with ring rust before.  It would be a bit of a challenge to get myself back in but personally I don't think Tito would take the fight unfortunately because deep down he knows that I'll kick his ass."
MyMMANews – Realistically, Tito is coming off a title fight loss.  He challenged Liam McGeary for the title.  You are coming off a loss in 2013 so like you said the matchup probably won't happen right away.  Are you still currently under contract to Bellator?
Hector Ramirez – "You know what, that's a great question.  I don't know.  I did have a two year fight deal with them.  The first year I did three fights with them and then my last fight I had an injury going in that fight against Brandon Halsey so I opted to get it looked at.  I had the hip injury and that took me out so at this point I don't really know if I have a contract with Bellator or not.  I did it through a mutual friend who was working with Bellator that got me the deal.  He's no longer with them so at this point I don't really know.  I could be possibly a free agent or I could be looking for a manager to do that because I am in the early stages of making a return." 
AGE IS JUST A NUMBER
MyMMANews – You just turned 40 years old, earlier this year.  Like you said, you don't know if you have a contract with Bellator or if you have to go to another agency or what.  How long do you see yourself actively competing in mixed martial arts?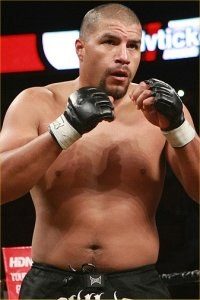 Hector Ramirez – "I honestly see… I've worked so hard in regards to where I'm at, where I've fought, who I have fought.  Fighters' lives is not very long.  With that being said, I haven't been very consistent fighter in my career.  I've been off and on for different reasons but I've never shied away from any fight that would put in front of me.  I think that just as far as my age, there's some day you feel it, but when you see teammates fighting, people you know fighting, it's kind of hard to explain.  It's like a built up fighter that is marinating inside of me now that needs to come out. I can't really say how much longer I'd be willing to fight but like I said guys like Dan Henderson are motivating.  Older fighters that in the sport stil.  And I know I can be in there so I got a little bit of experience in my belt.  I figure, if I don't do it now, I won't do it later so if I could do a good couple two years of fighting and see how it goes, make the best of it, earn the most that I can, and then I can consider retiring after that.  But I wanted to retire on my own terms.  I don't want to retire because of an injury so I took the time off to recoup and get myself better.  And I wanted to make sure that I'm pretty damn near 100 percent before I make a comeback."
MyMMANews – Speaking of the injury, and like you said, you wanted to make sure you comeback at 100 percent, are you at 100 percent right now?
Hector Ramirez – "I'd say I'm a good 90 percent I'd say as far as percentage.  I think with a good, if I put a little more time in my therapy and stretching it would help my mobility a little bit more which I'm intending to do.  I'm actually starting training today.  I think I could get back to 100 percent.  I've been here before.  I've been out of shape to coming in and taking on big fights.  It's just another, I'm turning a page in the same book I've been in."
WHICH FIGHT WOULD YOU DO AGAIN?
MyMMANews – You've had one heck of a career.  You have fought a number of guys who have went on to win world titles; Forrest Griffin, Rashad Evans, Emanuel Newton, Brandon Halsey.  Is there any one of those fights that if given a second opportunity you would like to take another shot at?
Hector Ramirez – "Ooh wow.  I'm probably gonna say out of all those, Forrest.  Forrest Griffin because the gameplan when I fought him was just to knock out.  That was the whole game plan. To be patient.  I was a little too patient. I got kicked a million times and he fought me smart.  When I lost that fight that's when I realized it's not about knocking the guy out.  It's about points.  He fought me smart.  He fought me very smart.  He knew that I could possibly knock him out.  In that first round I did catch him with the uppercut and after that he stayed away.  He did not want to come in any closer.  I was being patient and disciplined through the whole fight which I was listening to my corner's instructions.  Don't blow your wad which is basically what I did in my first UFC fight against James Irvin.  So I was being very patient and ultimately I ran out of time.  It was my first three round fight. I had never been in a three round fight.  I ended up going the distance with him. I wish maybe I was just myself like I was in my first UFC fight which was my style.  Aggressive. Come at him and be intense the whole fight……Yeah, it would definitely be Forrest.  Cause if I would have been Forrest at that time it would have changed my life for sure from that point forward."
HOW TO BEAT TITO ORTIZ
MyMMANews – You can never do MMA math saying 'This guy can beat this guy, because they beat this guy,' because it just never works out that way.  But like you said, you have the loss to Forrest, but Forrest has a win over Tito, so say you and Tito do actually get paired up in a fight in Bellator, how would you train for that fight, would you watch to see how Forrest defeated Tito, or how do you gameplan to beat with Tito Ortiz?
Hector Ramirez – "Well I think with Tito, I know for one, he doesn't like to get punched.  But he's not going to be able to avoid that if he fights me.  Second, his wrestling is ok. I've trained with him.  He's very predictable on his shots.  I think I can counter his shots.  I wrestled myself for many years.  I've always taken him down so I'm not afraid of his wrestling.  I'm definitely not afraid of his punches cause he doesn't punch hard, so I think what I would do with Tito is just come at him.  I would come at him and give him no choice but to fight back and I think that's when I'll see an opening and I could put him to sleep from there."
MyMMANews – Before we let you go is there any sponsors you want to thank or any place you want fans to follow you on social media?  The floor is yours.
Hector Ramirez –  "Definitely I want to thank all my fans who support me to this day, that constantly asking me when I'm gonna make my return.  I want to thank my family, my wife, and everybody in this gym venture.  Everybody that is so supportive as well.  And I want to thank James, the kid that contacted you, he's a big MMA fan and I'm not really good at this stuff, promoting and stuff, but he kind of put it in my ear and said 'this is what you need to do,' and he was right so he put the leg work in getting hold of you and he gave me your number so I think this is the smart way of going about it."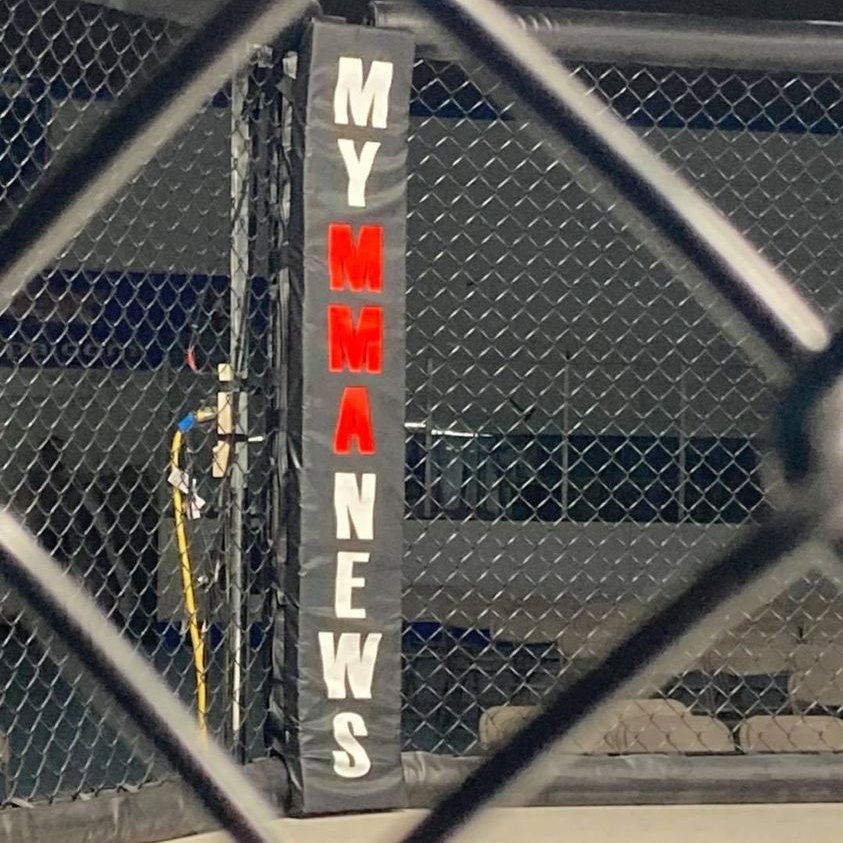 MyMMANews.com – We cover everything from MMA, BJJ, Bare Knuckle, Wrestling, Boxing, Kickboxing, and Judo
News, Opinions, Videos, Radio Shows, Photos and more.