Jamie Colleen on path to UFC: "I need to just trust the process"
Jamie Colleen, a Philadelphia native and two-time Dana White's Tuesday Night Contender Series competitor, looks to continue her path to the UFC on December 14.  The Renzo Gracie Philly prospect meets Miranda Granger at CFFC 71 in Atlantic City.  With another win for the Cage Fury Fighting Championships promotion, Colleen could propel herself back into position to be signed to a contract on the larger stage.
We had an opportunity to talk to Jamie Colleen about some of the trials and tribulations the 4-2 fighter has faced since she began competing professionally in mixed martial arts in 2013.
MyMMANews – You have had a roller coast of a journey in your attempt to get the UFC. First, back in 2016, you were the King of the Cage strawweight champion. You were challenged by Danielle Taylor. She wins the fight, and win the title win, she gets called to the UFC. Then, you took part in the first female bout on Dana White's Tuesday Night Contender Series. You pull off the win over Tiffany Masters, but don't get the UFC contract. You then get another shot on the Contender Series in season 2, but come up short against Maycee Barber. Can you talk about these ups and downs and what you have found out about yourself as a competitor as you chase your dream of competing in the UFC?
Jamie Colleen – "And what a journey it is! It has definitely been a long road, but I also think it's all about perspective. I was faced with a knee injury (ACL reconstruction) that put me out for an entire year. I took the first fight on DWTN Contender Series six months post op, injured my knee again, which then set me back an additional six months. That in of itself was a very long road of healing both physically and mentally. Even though I wasn't given a contract, I definitely learned a lot about myself during that fight given I tore my ACL again in the first round. That fight shaped me in that I realized what I am able to get through just by telling myself that I would. And to be honest, had I not gotten the win, I would have still been happy in that moment because I gave my heart and soul in that fight. Performance wise, I would say I looked terrible, but damn it, I conquered myself and to me that's what its all about.
"And to touch on the other fights mentioned – it is what it is. I am certainly happy for Danielle Taylor. She deserves to be exactly where she is, but I wouldn't mind a trilogy down the road (laughs). My last fight against Maycee was a complete disaster. As soon as the bell rang to begin, I mentally shut down. And that's what cost me the fight. A lot of people don't realize that this game is 90% mental. If you aren't mentally sharp and ready as soon as that bell rings…you're in for a rude awakening. I walked away disappointed. Not because I lost, but because I didn't give it my all. I blocked myself. I can lose a fight and walk away so happy knowing I gave it everything I had. But this time it was different. Honestly its just part of the game. I don't have time to sit and dwell on shit that is done and over with. Its all about carrying on and finding out what can be done differently next time. I have learned so much about myself through the up and downs, and realizing that I need to just trust the process. I am a firm believer in that everything happens for a reason, and I know that my time is coming."
MyMMANews – Now you find yourself meeting yet another tough and dangerous opponent in the undefeated Miranda Granger. She's coming off a win last month over Amy Montenegro. What do you know about your opponent and what kind of fight are you expecting her to bring?
Jamie Colleen – "I am just excited to get back in the swing of things and doing what I love. Miranda is tough, so I'm expecting her to bring her (A) game…. I'll be ready and waiting."
MyMMANews –  Not only are you a professional mixed martial artist, but you are also a mother. Which is harder, being a fighter, or being a single parent?
Jamie Colleen – "Honestly I think that finding balance in it all is the most difficult because none of it is easy! But we have managed to find a system that works best for us. I train and get all of my sessions in during the day while she's at school, but once I pick her up, the nights and evenings belong to her and the activities that she's involved in."
MyMMANews – "You went straight to the pros after having just one amateur bout. In fact, when you look your record up, that amateur fight is not event listed. You made your pro debut with CFFC, who you are fighting with again when you take on Miranda Granger. Can you talk about why you jumped right into the pros after having very minimal experience as an amateur?
Jamie Colleen – "Deciding to go pro was sort of a no brainer when the fight with CFFC was presented to me. I had been training for a solid 5-6 years prior with higher level athletes, and was essentially flying under the radar trying to find my place in this sport. I felt ready when the commission approved me for the fight with CFFC, so I had to jump on the opportunity right away."
MyMMANews – You recently had to have ACL reconstruction surgery. You came to fight, but unfortunately reinjured your knee again. Is there anything that you are doing differently now in training to help prevent yet another injury?
Jamie Colleen – "I think the most important thing I did after I reinjured my ACL, was giving myself the proper time to heal. I cant stress enough how important allowing yourself to recover from such a major injury is. Now that I have been completely cleared, I've added a decent amount of strength training to my regimen."
MyMMANews – As a veteran of the sport, what advice would you give young women who have expressed an interest in getting inside the cage for a fight?
Jamie Colleen – "I would say go for it! But to also remember that this sport is ever evolving and its important to always remain coachable no matter what level you are fighting. Be willing to fail every single day – but also know that failing is not a negative thing. It is simply a place where we grow the most, on and off the mats. Frustration will always be your worst enemy –  it is all about conquering yourself! Like any sport, this is an uphill battle, so you have to be willing to commit yourself 100%…In this sport you have to be all in."
MyMMANews – You have quite the portfolio on your Instagram account. How did you get into modeling and do you have any goals or aspirations in that field?
Jamie Colleen – "Thank you! I don't really refer myself as a model. I just enjoy getting dolled up and taking photos! I don't necessarily have aspirations of being a model, but I'm not opposed to it if the opportunity presents itself in the future. I generally use Instagram as a way to try to inspire others as much as I can. Especially given that I am a Domestic Violence survivor, I want to empower others through my content to show that you can be completely broken, but it doesn't have to define you. You can rise again and use your experiences to help other get through."
MyMMANews – Where will Jamie Colleen be at this time next year?
Jamie Colleen – "I will be fighting in the UFC, quickly climbing the ranks, and making my way to title contention."
MyMMANews  – Lastly, any coaches, teammates, sponsors you want to thank, or social media sites you want to plug?
Jamie Colleen – "I would like to thank my coaches and teammates/ training partners at Renzo Gracie Philly, Extreme Evolution Fight Camps, Renzo Gracie Brooklyn, and Renzo Gracie Academy. My family, friends, and of course my daughter!
Sponsors: Deadlux Counterculture, Eat Clean Bro, Pure Spectrum, Da Firma Kimono Company, MHP Supplements, Halcyon Floats
Social:
IG – bad_mmama
Facebook – Jamie Colleen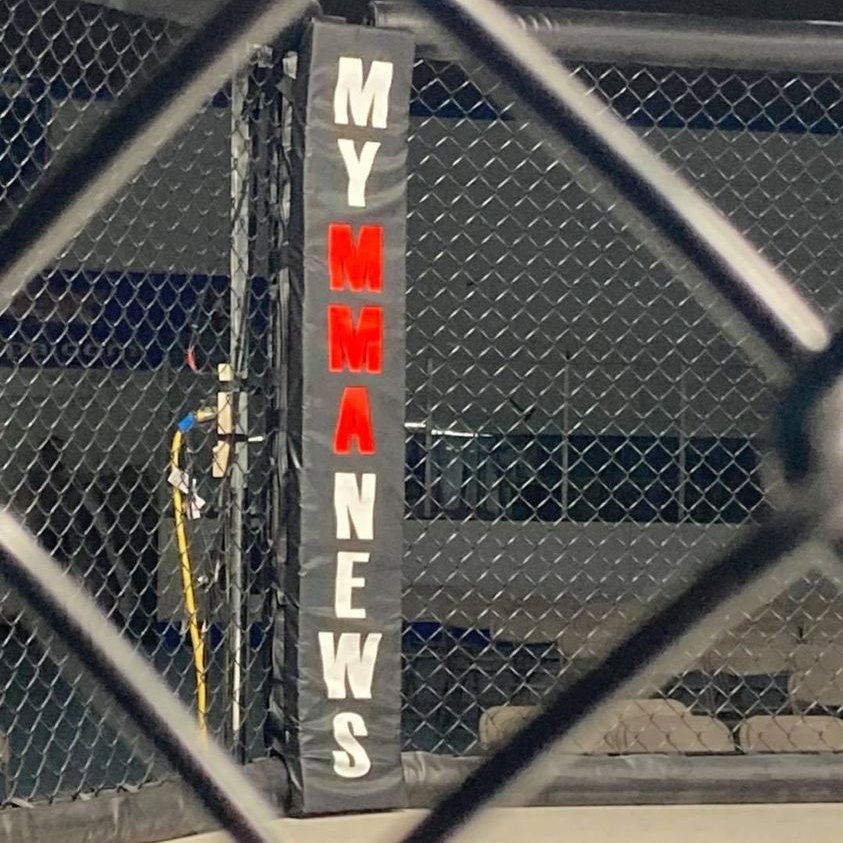 MyMMANews.com – We cover everything from MMA, BJJ, Bare Knuckle, Wrestling, Boxing, Kickboxing, and Judo
News, Opinions, Videos, Radio Shows, Photos and more.