Joe Rogan Tells Paulie Malignaggi to Shut Up
Paul Malignaggi has been in the news a lot lately due to his role as Conor McGregor's sparring partner while he was getting ready to fight Floyd Mayweather, and for the fallout from the sparring sessions, when the McGregor camp leaked pictures of the sessions that showed the former champion in a bad light.
After McGregor's loss to Mayweather, the UFC has to wait two months before he is allowed to step back into the octagon, which will likely affect betting odds for UFC fights, since the biggest draw will be out for a while.
While McGregor and Mayweather are laughing all the way to the bank, Malignaggi is still running his mouth about the way he was treated by McGregor's camp and about UFC fighters in general.
One MMA fan that is tired of listening to Malignaggi talk is UFC analyst Joe Rogan. On the most recent episode of The Joe Rogan Experience Fight Companion, Rogan said Malignaggi should shut up because he has no chance defeating a real MMA fighter in the octagon.
Rogan said if Malignaggi was ever in a UFC fight, he would get his brains smashed in. Rogan did credit Malignaggi for being a good boxer, but said he wouldn't survive an MMA fight.
Rogan isn't wrong in his criticism of Malignaggi because being a good boxer doesn't mean you can hang with MMA fighters in their sport.
It is easier for MMA fighters to step inside a boxing ring because boxing is part of their MMA training, so they still have a chance. On the other side of things, MMA has so many disciplines like wrestling, Brazilian Jiu Jitsu, Muay Thai, and many others, so an MMA fighter has a lot of ways to defeat an opponent.
A good example is the Mayweather vs McGregor fight. Everyone who has followed combat sports knows McGregor had been trying to get the fight for a while because he knew it was going to be his biggest payday.
As a smart business man, he challenged Mayweather to a boxing fight because he knew Mayweather would never accept a MMA fight against him. As expected, Mayweather realized McGregor had no boxing experience and accepted the fight because it would be an easy payday.
When they fought, McGregor was the aggressor in the early rounds, but you could see Mayweather smiling at the cameras between rounds, and there being no sense of urgency from his camp. As McGregor started to tire, Mayweather pounced and got the early stoppage.
Unlike the Mayweather fight that went 10 rounds, Malignaggi won't survive the first round because once he is taken to the ground by his opponent, there is nothing he can do to get himself out of the situation, which means he will either be submitted or pounded until the ref stops the fight.
Unlike McGregor, who got to fight one of the greatest boxers ever, Rogan doesn't think Malignaggi deserves to fight any of the top UFC fighters. Rogan feels even the worst fighters on the UFC roster would easily defeat Malignaggi, but he did give the former champ a fighting chance against former WWE star turned UFC fighter C.M. Punk, whose career lasted one fight.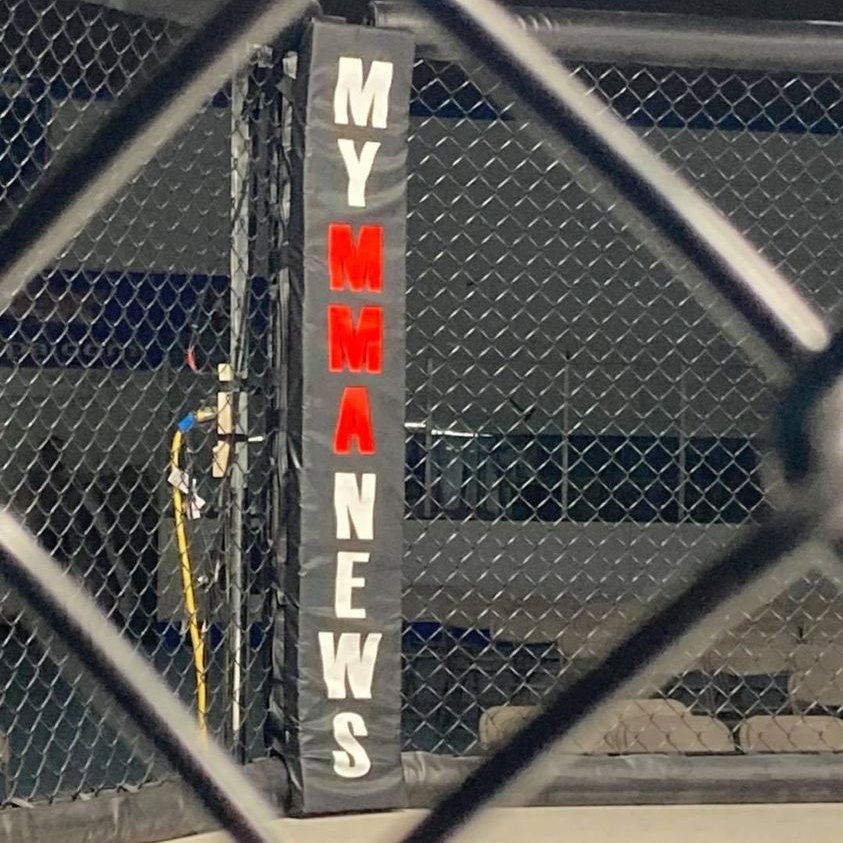 MyMMANews.com – We cover everything from MMA, BJJ, Bare Knuckle, Wrestling, Boxing, Kickboxing, and Judo
News, Opinions, Videos, Radio Shows, Photos and more.