Jon Jones looking for plea deal in hit-and-run case
Former UFC light heavyweight champion Jon Jones might be positioning himself for a plea deal in the Bernalillo County Second Judicial District Court.  The charges stem from a hit-and-run incident that took place in Albuquerque, New Mexico earlier this year.
On April 26, Jones allegedly ran a red light in a rented SUV, striking a car driven by a pregnant woman. Jones allegedly fled the scene afterward. The woman broke her arm in the collision. After Albuquerque police could not find him for nearly 24 hours, Jones turned himself in and was arrested on a felony charge of leaving the scene of an accident involving death or serious injury.
Jones' case was transferred from Metropolitan Court in Albuquerque, N.M., to Second Judicial District Court and assigned to judge Charles Brown on Monday.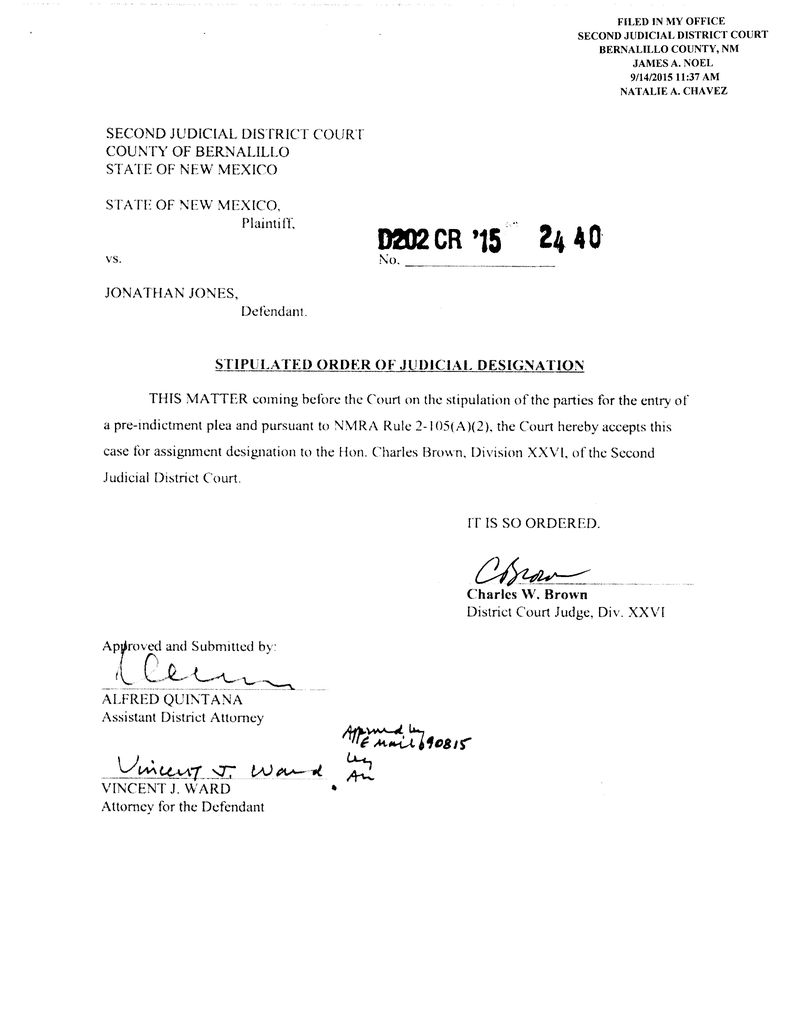 The judicial assignment document reads that the case is coming to Brown's court "on the stipulation of the parties for the entry of a pre-indictment plea."
Jones does not have to give a plea unless he is indicted by a grand jury. The case has not gone to a grand jury and the fact that it is now in Second Judicial District Court means it has bypassed that step.