Kimbo Slice inducted into Bare Knuckle Boxing Hall of Fame
The Bare Knuckle Boxing Hall of Fame has announced their 2016 class which includes backyard brawling internet sensation turned professional boxer and mixed martial artist, Kevin Ferguson, better known as "Kimbo Slice."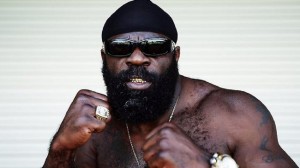 Slice will fight Dada 5000 (Dhafir Harris) at Bellator 149: Shamrock vs. Gracie in Houston, Texas, February 19.
Below is a press release and the official notification letter delivered to Kimbo Slice.
BARE KNUCKLE BOXING HALL OF FAME Class of 2016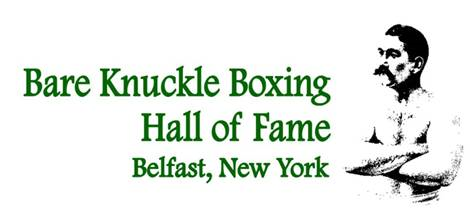 President Scott Burt announces finalized members! 
Belfast, New York – ORIGINAL PIONEER AND BOXER INDUCTEES: Current American Undefeated 44-0 BKB Heavyweight Champion Dan Batchelder (First to be recognized since 1882), Our First-Ever Living International Inductee (Undefeated fighter, author, and inspiration for the movie "Knuckle") James Quinn McDonagh, World's Most Famous Backyard Brawler and Living Internet Fighting Legend Kimbo Slice, 1879 American Lightweight Champion Arthur Chambers, 1879 Australian Champion Larry Foley, and the iconic National Police Gazette! 
HONORARY INDUCTEES: Champion James J. Corbett who defeated John L. Sullivan for first gloved title in 1892, Boxing News Magazine(since 1909), The Ring Magazine(since 1922), and The USA Boxing News (instrumental in upstate New York boxing)!
PERSON OF THE YEAR: Rochester Boxing HOF president Bob Collins!  Undefeated 71-0 World BKB Champion Bobby Gunn to be in attendance too!  It doesn't get any better than this folks!  Induction Day is Saturday, July 9, in Belfast, New York. 
OFFICIAL LETTER SENT TO KIMBO SLICE:
Dear Kevin (Kimbo)
     My name is Scott Burt; I am the President and Founder of the Bare Knuckle Boxing Hall of Fame in Belfast, New York.  Our Hall of Fame is just a touch over an hour south of Buffalo, New York.  It is housed in the original barns the Great John L. Sullivan trained in back in 1889 for the last-ever bare knuckle fight of that era.  That fight has famously been called "The Brawl That Started It All" by Sports Illustrated.  ESPN, 60 Minutes Sports, Disney Tokyo, and the History Channel have all been here and have done or are in the process of doing stories on us.  Every year we have inductions into our Hall from two groups; Original Bare Knuckle Inductees and Modern Honorary Inductees. 
     You are without question the World's Most Famous Backyard Bare Knuckle Brawler and a Living Internet Fighting Legend.  Because of how you have pulled in the general public to our sport via the net they have fallen in love with it, and with you.  Without you, the sport would not be raised to the level it is currently at.  We speak for the entire bare knuckle movement when we say 'Thank You' for what you have done; the Bare Knuckle Boxing Hall of Fame is very impressed.  You have raised yourself above the rest, that's for sure.  Therefore, this letter is to inform you that you have been unanimously chosen by the BKBHOF committee as one of only four living fighters ever to be inducted into our Hall of Fame as an Original Bare Knuckle Inductee!  One simply could not mention the sport of Bare Knuckle Boxing without the name Kimbo Slice instantly entering the conversation.  Congratulations!  We are so excited to induct you!  Our event is scheduled to be held Saturday, July 9, here in Belfast, New York.  We hope you will possibly attend our award ceremony that day even though you are quite a ways away, and tour the barns with us.  We hope your family and friends can also attend.  We can provide a couple rooms at the local bed & breakfast for you if you'd like.
     So far we have inducted 38 Original Bareknucklers from the 1700s and 1800s.  They are from all over the World; both men and women.  They are the best of the best.   The Original Bare Knucklers inducted last year were Professor Mike Donovan from the 1880s; John Gully from the 1700s; and our first-ever living Bareknuckler, Undefeated World Champion Bobby Gunn who holds our World Title Belt.  In addition to inducting you we will also be inducting two other living fighters in July; Undefeated 44-0 Danny Batchelder and our First-Ever Living International Inductee, James Quinn McDonagh. 
     To be a Modern Honorary Inductee into the Bare Knuckle Boxing Hall of Fame a person must have brought a positive spotlight to upstate New York post-1892, and can be gloved under Marquis of Queensbury Rules.  A few of the Modern Honorary Inductees we have had the privilege of including on our "Wall of Honor" over the past few years, that you may have heard of, are Baby Joe Mesi and his team of trainers including Sugar DeLeon, World Champion Carmen Basilio, World Champion Billy Backus, 3-time World Champion Carlos Ortiz, Champion Livingstone Bramble, Champion Christy Martin, Olympic Coach Gloria Peek, New York State Commissioner Melvina Lathan, Boxer Dick Wipperman, the family of Buffalo trainer Johnny Sudac, and special guest Leon Spinks who liked the experience so much he stayed three extra days!  Last year's Honorary class included four commentators; Al Bernstein, Howard Cosell, Don Dunphy, and Bert Sugar who was one of our biggest supporters.  World Champion Charles "The Natural" Murray rounded out last year's Honorary class.   
     In 1889 John L. Sullivan trained in our barns for the World's last-ever Bare Knuckle Championship fight.  He defeated Jake Kilrain in a 2 hour 15 minute slugfest that went 75 rounds outside in 104 degree weather.  Sullivan was trained here for that fight by the famous wrestler and health guru of the time, local man William Muldoon, who later became boxing commissioner from 1921-24.  It is Muldoon's name, with Gene Tunney's, that is on the men's Heavyweight Champions boxing trophy.   For 120 years these barns, originally built by Muldoon, were locked up and unavailable to the general public.  In 2009 we unlocked and restored them.  It was Mr. Sugar himself that told us our Hall of Fame is not only the only one in the World dedicated to the bareknucklers, but also the only known Boxing Hall of Fame where the building itself is the main attraction.  We even have Sullivan's original equipment.  Visiting it is like stepping back in time to 1889; our restoration effort has gone to all ends to make sure of it. 
     Our artist, Chicagoland's Chris Guzman, annually paints a large portrait of the Original Inductees to be on permanent display in the Hall; you will be featured in that painting.  The award presented to you will be a wonderful massive sculpture of William Muldoon lifting a medicine ball, which he invented.  We would be honored if you can attend and accept in person. 
     Belfast is a very small town; we don't even have a traffic light; but we sure know how to honor folks as others are quick to attest to.  I'm sure you will enjoy yourself!  We are an Irish town of great pride.  Many of our honorees come back time and time again.  To quote Christy Martin, "Scott, I have been to an awful lot of boxing events over the years; this is by far the best one ever.  It's like family; I am so comfortable and relaxed here in the community.  Belfast is a small town with a huge heart and great respect; what a quality event.  The award was the nicest I have ever received and I can't wait to come back."  Another supporter, 1970 World Champ Billy Backus, hasn't missed a year.  In fact, one year he cooked a spaghetti dinner for the entire community!
     We are all excited to have the opportunity to induct you.  If you can make it, I can't wait to give you a tour of the barns where Sullivan trained over 125 years ago; to have you walk the same floor boards he did…handle his equipment, see the "cell" where he was chained down to dry out when he had a touch too much to drink, and hear the stories.  When time gets closer I will be sending you out more information, but first, after you talk it over with your family, please contact me back to let me know if you can indeed make the July 9 event.  The full Class of 2016 is Original:  Undefeated 44-0 American BKB Champ Danny Batchelder, Undefeated BKfighter, author, and "Knuckle" inspiration James Quinn McDonagh; the World's Most Famous Backyard Brawler and Living Internet Fighting Legend Kimbo Slice, 1879 Australian Champ Larry Foley; 1879 American Lightweight Champ Arthur Chambers; and The National Police Gazette.  Honorary Inductees:  Champion John J. Corbett who defeated John L. Sullivan for the first-ever gloved title in 1892, Boxing News Magazine(since 1909), The Ring Magazine (since 1922), and The USA Boxing News; instrumental in upstate New York boxing.  Our Man of the Year is Rochester Boxing HOF President Bob Collins.
Sincerely
BARE KNUCKLE BOXING HALL OF FAME 
Scott Burt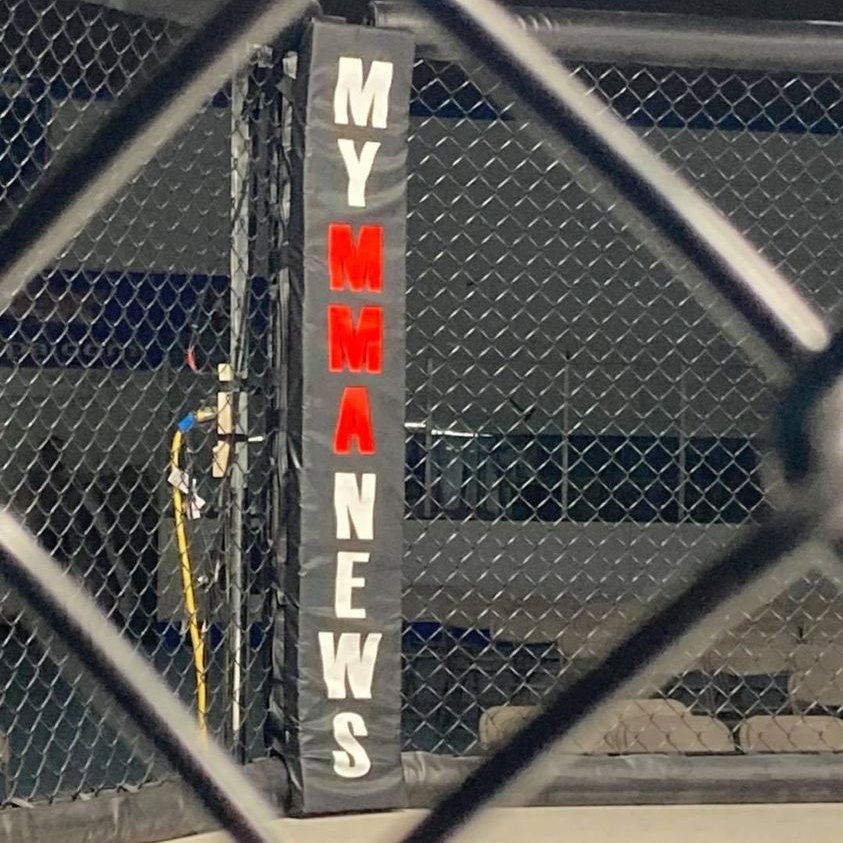 MyMMANews.com – We cover everything from MMA, BJJ, Bare Knuckle, Wrestling, Boxing, Kickboxing, and Judo
News, Opinions, Videos, Radio Shows, Photos and more.