My Fight With Lupus – Racheal Blaze – Ambasador Of Combat Sports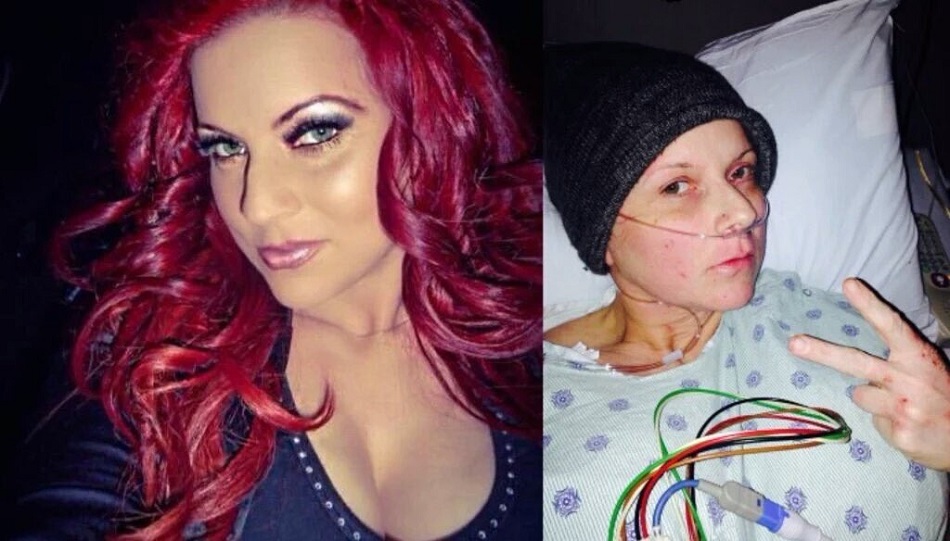 Multi-media personality and mixed martial arts – combat sports ambassador , Racheal Blaze, is in for the fight of her life.
The long-time co-host of the Cageside Submissions MMA Podcast was recently diagnosed with Lupus, after years of uncertainty and a handful of medical professionals not being able to pinpoint exactly what was causing the ailing Blaze so much pain and discomfort.
According to Dr. Vernon Alexander Jr., PT, DPT, Lupus can be defined as "An autoimmune disease that presents in two types of ways. First a more serious organ hardening and long term shut down and second usually affecting skin and slowly invades into organ. Many people show signs of fatigue or malaise (extreme tiredness no matter hours of rest), sensitivity to sun light and often rashes on face both side resembling a butterfly."
MyMMANews.com's, Eric Kowal, recently spoke with Blaze who is currently undergoing chemotherapy as a form of treatment for the chronic disease.
Something's Not Right
"I work out, I eat right, I am healthy.  How could I possibly get sick?"
That is the question that boggled the mind of one of the most beloved mixed martial arts personalities upon hearing of her illness.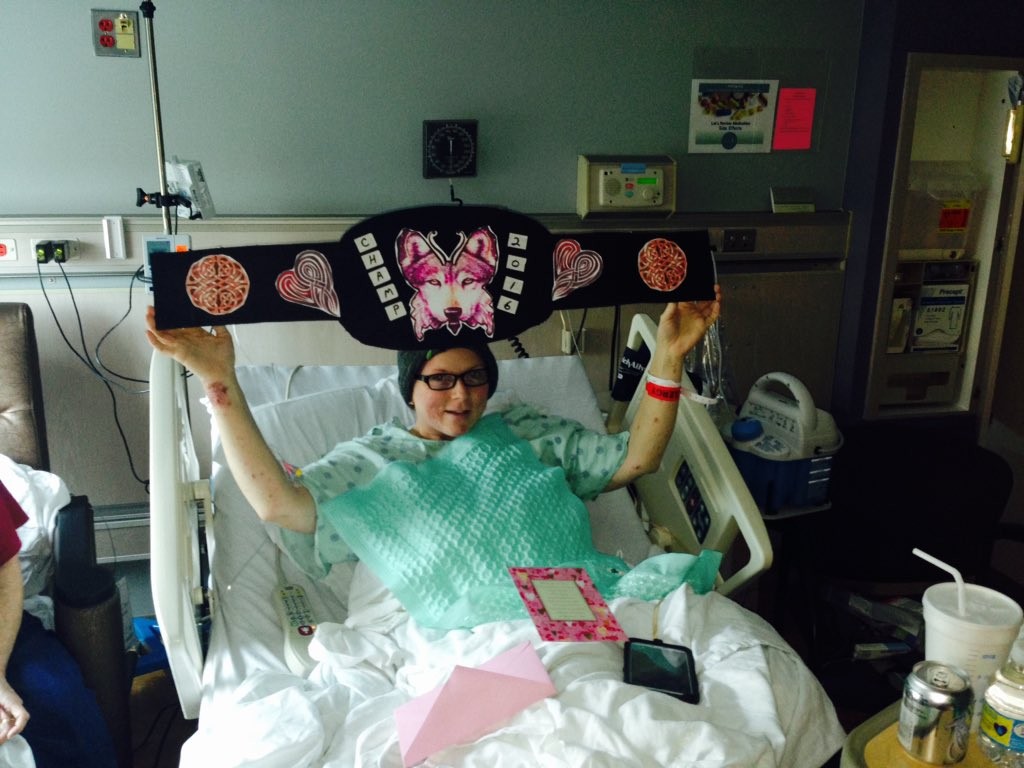 Doctors assured Blaze that the were was nothing she could have done to prevent being diagnosed with Lupus.  There is no rhyme or reason; it just happens.
"I was just cherry picked.  Nobody in my family has it.  I went from squatting 250 pounds to now I can barely carry my purse," she said.  "Some days I can't even get out of bed."
Statistics show that women are nine times more likely than men to develop lupus.  Now at 42 years of age she finally has answers to problems that began to develop at age 36.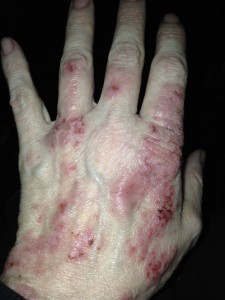 "Things were just not normal.  For the past six years I have been sick.  It started as a rash and doctors started me on Prednisone.  Immediately I went from 120 pounds to 160 pounds and I could tell the Prednisone was not working," she said.
Prednisone is a synthetic corticosteroid drug that is particularly effective as an immunosuppressant drug. It is used to treat certain inflammatory diseases (such as moderate allergic reactions), some autoimmune diseases, and (at higher doses) some types of cancer, but it has significant adverse effects.
"The problem with Lupus is, there is not a specific test for it," Blaze said.  "The only thing is a test for your autoimmune antibodies and mine, finally after six years came positive."
Her doctors were still unsure so they retested and retested once again to make sure.  If left untreated Lupus can begin to effect the body's organs such as the liver, lungs, kidneys, and heart.
About one half of people with lupus experience kidney involvement, and the kidney has become the most extensively studied organ affected by lupus.
Lupus can affect both the central nervous system (the brain and spinal cord) and the peripheral nervous system. Lupus may attack the nervous system via antibodies that bind to nerve cells or the blood vessels that feed them, or by interrupting the blood flow to nerves. Conditions associated with or sometimes seen in lupus include cognitive dysfunction, fibromyalgia, headaches, organic brain syndrome, and CNS vasculitis.
"I had a mini-stroke roughly four weeks ago.  I had no idea what was going on.  I ended in the hospital for five days."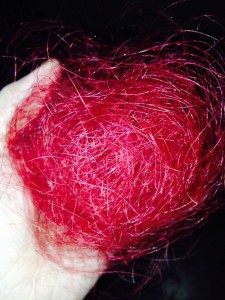 According to Blaze there is no real surefire answer as to how to attack Lupus.  She is undergoing chemotherapy which is a common treatment offered to cancer patients.
The disease is causing the star who is known for her long red locks to see patches of hair fall from her head.
She states that there was a period of about one year where the disease went into remission.
"I was feeling fine, felt healthy again, and then all of a sudden my skin was on fire, you couldn't even touch me."
"It started as a red rash on different spots of my body and then it spread head to toe.  I would wake up with swollen eyes, my face would be super puffy.  Then there were lesions, then there were ulcers.  The rash has a different pattern each year.  I've had four or five biopsies done on my skin which are extremely painful.  Each week I was going for blood tests and was 14 or 15 viles of blood they would take each time."
The Hits Keep Coming
"It's no joke," Blaze said.  "They just also diagnosed me with Fibromyalgia."
"The nerves are constantly triggered.  If I were to scratch myself, it goes all the way down to the bone, the nerves are affected.  It's just an awful feeling.  It feels like someone is taking the muscles and ripping them off my bones and crushing my bones at the same time," she said.
Blaze said that on the days that she can get out of bed it takes about 15 minutes to do it.  On the days where she is completely bedridden it can last four or five days at a time.
More tests recently revealed the type of Lupus that Blaze is battling.  There are several different variations.
"I have Lupus SLE which attacks your organs."
The diagnosis of Systemic lupus erythematosus came several weeks ago.
"There is only one drug that doctors use to treat Lupus," she said.  "One drug, and that's not even a for sure thing.  It is an anti-malaria drug.  So if you had malaria this is what they would give you."
The drug is called Plaquenil.
Blaze has been advised that her vision could be affected which would eliminate all possibility of driving a vehicle, something that would again make life harder for this single mother, as if it she has not been hit hard enough just yet.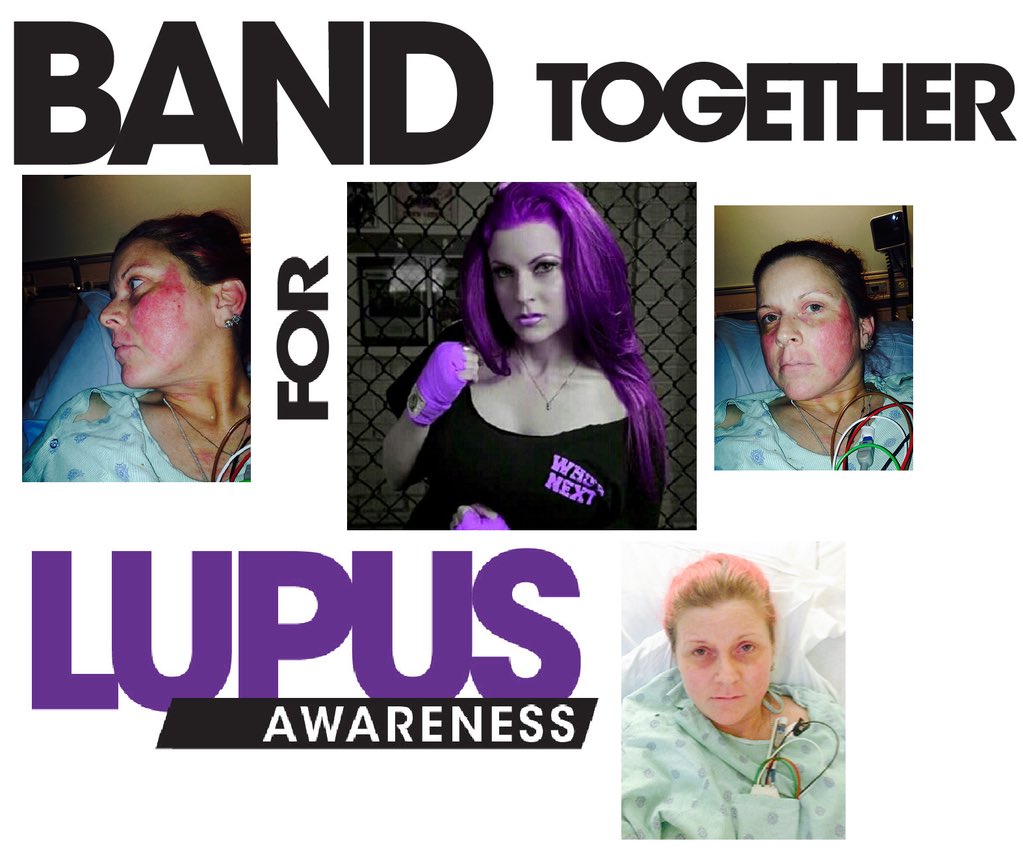 On Learning Her Fate
MyMMANews – Walk me through the day the doctors told you that you have Lups

Blaze – "I was honestly like, 'Thank God.  Finally we have answers.' I was happy to know that finally something has come to light about what has been hindering me for all that these years. But also at the same time, I don't have time to be sick.  How am I going to continue my work?  How am I going to maintain my image?  My red hair?  How I started in the industry?  It was sad because my hair started to fall out prior to that and after that happened, when you are talking about hair for women, that's who you are.  Your image.  I've learned that it's not about the hair or the image but what I'm offering from the inside.  But that took time.  It was hard."

Emotionally it's been a roller coaster for Blaze.

"First it was 'Why me?  Why now?'  Then it was depression.  I was sad.  I didn't want to be seen publicly.  I hid in my house for a while.  I had to miss MMA events.  I had to make up excuses as to why I wasn't coming out. I didn't want to talk to anyone.  I was trying to figure out who I was, this new body, my whole lifestyle had to be changed.  There are a lot more things I have to pay attention to."
Blaze has learned that there are many triggers to what can cause a flareup.  Everything from diet, to emotions, stress, a cold or the flu.  Her entire immune system is under attack.
"I just want people to know that this can happen to anyone.  I was perfectly healthy and athletic.  I can't even go out in the sun anymore.  I have to have an umbrella with me and have even been told to invest in UV protective clothing.  Do you know how expensive that is?"
"I'm learning that the doctors really do not know what to do.  They get frustrated.  I've had 16 doctors and almost every single one of them has gotten frustrated.  I remember the day my dermatologist did my last biopsy.  She numbed me up and then cut me and I told her 'I can feel that.'  My nerves were shot.  I could feel her digging in to me and cutting a chunk of my skin out.  She asked if I wanted more novocaine and I said 'No, you are already cutting me open, just do it.'  It was frustrating."
For More Info And How You Can Help
"Lupus Foundation of America has been absolutely exceptional. I also just found a Lupus support group.  I can deal with other people just like me.  They have been super supportive.  My biggest question was 'What's gonna come next?'  These people can help.   They can tell you what to expect.  At least for me, the narcotics don't work.  The opiates work but I don't take them because I am not into addiction and wanting to feel the need for something.  I know people are critical and this is a gamble but to me, now this is worth it.  If I can help someone through my story, it is worth it."
CLICK BELOW TO HELP RACHEAL BLAZE FIGHT LUPUS
Hello there this page is to raise money for Racheal Blaze who has been battling Chronic Inflamatory Response Syndrom caused by ——>>>Stachybotris, Aspergillis, Cladosporium, Penicillium, and several other types of TOXIC mold in her old apartment. Here is her story. Daughters arms Racheal…
PURCHASE A T-SHIRT
No Description
Top Rated MMA will donate part of the proceeds from the sales of these t-shirts to support Racheal's medical costs.
Follow Racheal Blaze on Twitter at @RachealBlaze
Follow Racheal Blaze on Instagram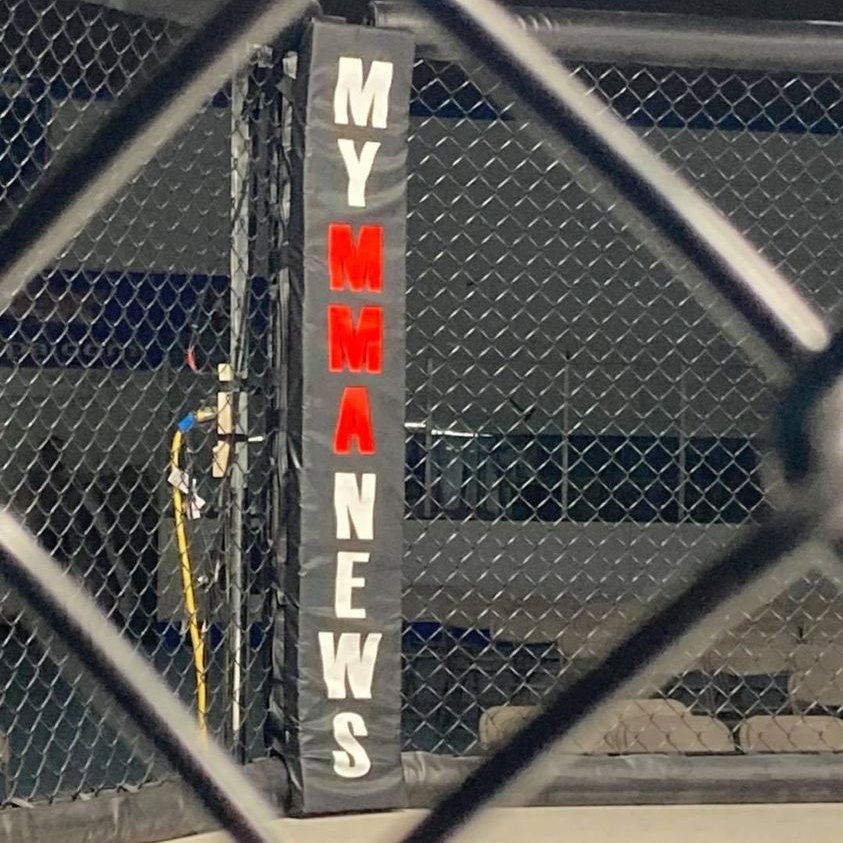 MyMMANews.com – We cover everything from MMA, BJJ, Bare Knuckle, Wrestling, Boxing, Kickboxing, and Judo
News, Opinions, Videos, Radio Shows, Photos and more.