Marissa Jean moving to flyweight for New York Fight Exchange 17
Marissa Jean (previously Marissa Vanglahn) (2-1) will step into the cage for the fourth time as an amateur mixed martial artist when she meets Krista Hannaford on June 1 for New York Fight Exchange.
The NYFE 17 contest takes place at Resort World Casino New York City, and comes on the heels of back-to-back 'Fight of the Year' wars against Liz Welch for Maverick MMA in Pennsylvania.  Jean won both contests, the first a close split decision that was nominated for 'Amateur Fight of the Year 2018,' and then a majority decision in the rematch earlier this year.
In order to prepare for the fight Jean is working with some of the best fighters and gyms in northern New Jersey.  Her main instructor is Kevin Mulhall, who many MMA fans may remember as a referee in the UFC and other notable promotions.
"I train out of Pure Mixed Martial Arts.  That is my home school, but I am cross training a lot to get different looks, with different people.  My main gym is Pure, but I train at Gracie New Jersey, and then Kevin Mulhall a lot, and also at Miller Brothers MMA.  I do bounce around.
"He puts me through the ringer," Jean said of Mulhall.  "He gets me ready.  He's a wealth of knowledge.  I trust him completely.  When he tells me what to do, I do it, and it seems to be working."
The fights against Welch were not only entertaining from the fan's point of view, but they were learning experiences for Jean herself.
"I learned that you need to fight through being tired.  That when push comes to shove, who wants it more?  You just have to want it more."
Those lessons learned are something that Jean knows she will have to bring into the cage with her against Hannaford in New York.
"I'm expecting a tough fight. I think I always have tough fights.  I just train hard and do the best I can.  She's taller than me.  I'm sure she's going to have good kickboxing.  I'm ready for it."
Having a taller opponent this time around hasn't really changed Jean's preparation for the fight, but one thing will change, her weight class.
"I just think you need to be cognizant of keeping your hands up.  She is quite a bit taller.  This is my first fight at 125-pounds, it's just different."
"I'm stronger.  I'm stronger when I'm heavier.  When I fought Liz last it was a catchweight at 120-pounds.  I'm stronger.  I want to be strong.  I'm not going to grow (in height) so I want to be strong.  I'm an amateur, so now is the time to figure out where I'm going to be."
Jean's older brother Thomas has been labeled as her 'biggest fan.' 29 years ago Thomas was born prematurely and weighed just under two-pounds. Throughout his entire life Thomas has endured medical complications and has had to undergo more than 20 surgeries.  Earlier this year Thomas went under the knife once again, but received the support of fighters and many of the his sisters teammates as many went to social media to wish him a speedy recovery.  Still not 100%, Thomas will not be able to make it to the fight on June 1 to cheer her on.
"He won't be at this fight because he is still rehabbing at home.  He is still learning how to use the stairs.  I want him to be stronger.  He will definitely be at coming to the next one. I don't want push him too fast.  He's never been to one (Jean's fights) before so I want him to be strong.  We are unsure of how he will be when he sees me get hit, but I think he will be ok."
Despite Thomas not being in attendance, Marissa Jean knows she will get the win, and she wants to progress and make him proud, eventually turning to the professional side of the sport.
"I want to fight as much as I can, but I also want to be smart, and I want to grow. With each fight I want to grow.  We just take one fight at a time and see how it goes and go from there.  I always want to fight but I have to be smart."
For ticket information visit https://rwnewyork.com/entertainment/events-on-sale and use promo code "Jean" to save 10%.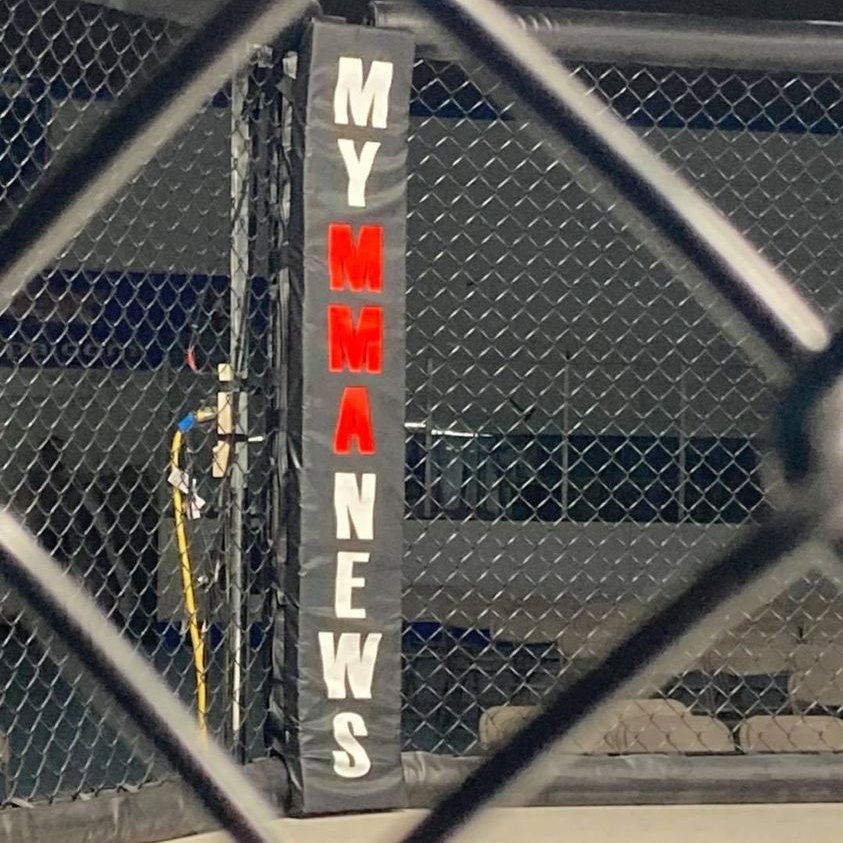 MyMMANews.com – We cover everything from MMA, BJJ, Bare Knuckle, Wrestling, Boxing, Kickboxing, and Judo
News, Opinions, Videos, Radio Shows, Photos and more.