Masked Mutilator film review – Pro wrestling and horror clash outside the squared circle
Watch the Masked Mutilator trailer above
Over the course of my lifetime I have watch a lot of film, both cinematic and of course as it relates to my profession, mixed martial arts fight tape. Although I wouldn't exactly call myself a expert in cinemology, I can't recall anything that comes close in relation to the short movie I watched just a few short nights ago.
If you are a fan of both pro wrestling and horror films, Masked Mutilator is the film for you.  I'm not going to sit here and tell you it is the best film in the world, or that it is filled with a ton of computer-generated imagery (CGI) or has a star-studded cast, because it is not, and it doesn't.  BUT…. what the film does have is an interesting tale to how it was developed, how it came to be.
Dale Schneck Entertainment Development produced the film, but the work that went into the final cut began in 1994 when the production team in Eastern Pennsylvania brought together a group of local pro wrestlers and young actors to make a horror-action film. A quarter of a century later, the movie was finally finished and released on May 14, 2019 by Severin Films via their Intervision Pictures imprint.
My interest in the film stems from having a friendship with one of the producers and actors in the movie, Doug Yasinky.  I know Doug from when he was promoting the MMA promotion, World Cagefighting Championships. Doug, along with one of the main actors in the film, Jeff Sibbich, who also helped produce, ran the Pennsylvania based promotion for a number of years.  At times I would help commentate the shows, but my primary role was turning out interviews and results for our website.  One of my favorite parts of attending the shows would come after hours, as Yasinsky and Sibbich would reflect on the careers they previously held in the world of pro wrestling.  Fast forward several years later and Yasinsky told me about the project he had been working on called Masked Mutilator.  Once I saw that the talk was actually more than just a pipedream, I was all in.
Storyline
After accidentally killing an opponent in the ring, a professional wrestler takes a job at a group home for youth offenders. But when a psychopath wearing a wrestling mask begins butchering the teenage residents, their rehabilitation will become a no-holds-barred battle for survival.
Wrestling Tie-In
To continue with the premise of the main character being a professional wrestler, what is one thing that most every wrestler has in their arsenal? A finishing move.
In this storyline, a version of the famed 'Cobra Clutch' makes its way into the mix.
To give you non-wrestling fanatics a glimpse of what the Cobra Clutch might be:  It is also known as an "arm-trap half nelson sleeper." The wrestler stands behind the opponent and uses one arm to place the opponent in a half nelson. The wrestler then uses his free arm to pull the opponent's arm (the same arm to which the wrestler is applying the half nelson) across the face of the opponent. The wrestler then locks his hand to his wrist behind the opponent's neck to make the opponent submit or lose consciousness as the carotid artery is cut off. This submission was used as a "finishing" maneuver by a number of wrestlers over the years, including Sgt. Slaughter and Jim "The Anvil" Neidhart, who called it the "Anvilizer", as well as Ted DiBiase Sr. and Jr., who called it "The Million Dollar Dream."
If you think about horror films, most every killer has what might be similar to a professional wrestler's "finishing move."  Freddy Krueger, Jason Voorhees, Michael Myers, all had weapons they consistently used throughout the many films they were portrayed in.  Seeing a horror film where the death blow came by "Cobra Clutch" just made me smile, no matter how grotesque the intent.  It just gave you that pro wrestling feel (knowing it is fake, but that everything was going to be ok in the end).
Martial Arts
Throughout the course of the flick there are several fight scenes… but these are not your traditional 'let's throw down and see who walks away' type scenes.  Everyone in this movie is a goddamn ninja.  Name a kick…. it is in this film.  Punches, kicks, knees, it's all there.
Other Laughable Items of Note
Aside from the film having that 1994 production value (because it was actually filmed in 1994 with low budget), there are several scenes in the film that will make you laugh out loud.  Without giving away the entire film, the in-ring scene mentioned above happened while the ring announcer and ring card girl were still in the ring.  The match was extremely short-lived but having both characters in the ring to witness what just went down, and frightened, immediately set the stage that this was going to be one of those comedic-horror films, similar to a cult classic.
For me, the one joy that brought a smile to my face was seeing the 1994 versions of Sibbich and Yasinsky, having only met them within the last six to seven years.  The two burly men definitely had the physiques of a 1990's wrestler, and when packed into a tiny kitchen along with four or five of their peers, makes everything seem that much smaller.
Sibbich plays one of the main characters in the film and does a great job in what he has to work with.  The one thing the entire cast could have used prior to recording the first take was a 'How to Act 101' video on YouTube…. but this was shot prior to the era where everyone referred to online videos for help with whatever they were doing.
Yasinsky's performance may have stole the show for me though.  He plays 'Carl the Cook' and is a man of very little words.  In fact, in one scene, Carl acts sort of as a bully to the other cast members but he attempts desperately not to make eye contact with the camera.  My favorite Carl scene however was as a few of the cast members were sitting around the table in the kitchen and he is in the background preparing dinner, while scratching his ass.   This isn't just a 'hey my butt itched' moment where he had to scratch regardless of whether the camera was rolling or not.  This was a full on scratch that took place several times over the period of a minute and was very intentional.  It definitely made me chuckle.
What else can make you laugh besides the ninja moves and everything else listed above?  How about the wardrobes?  Remember how you dressed in 1994 and then pictures pro wrestlers wearing those very outfits.  It's comical.
Nudity
What's a good horror movie without nudity?  You want boobies?  You got 'em.  The producers did their very best to bring in several blonde haired girls to go all out.  If you pay attention, you may even get a glimpse of a little more, but you'll have to watch for yourself.
---
Runtime: 76 min
Director: Jeff Beltzner
Writers: Ed Polgardy, Dale Schneck
Stars: James DeBello, Glenn Hetrick, Brick Bronsky
Extras:
The Blu-Ray disc comes with several extra features but one thing that stood out to me was famed pro wrestling interview, announcer, and television host, "Mean" Gene Okerlund does an interview with Tom Taylor, one of the films co-producers.  The beloved Okerlund passed away earlier this year on January 2.  RIP Mean Gene.
Audio Commentary with Cast & Crew (Dale Schneck, Tom Taylor, Paul Sutt, Steve Mittman and Jim "The Tank" Dorsey)
You See Me Sweatin'? – Interview with Actor Tom Taylor
Slice the Pretty Boy – Interview with Actor/FX Artist Paul Sutt
Scissors, Tape & Paste – Interview with Co-Writer/Co-Executive Producer Ed Polgardy
Don't Believe That, Folks – Interview with Co-Writer/Executive Producer Dale Schneck
Audition Tapes
"Mean" Gene Okerlund Interviews Tom Taylor
Overall Assessment
If I am to be totally honest, Masked Mutilator will not be winning any cinematic awards but it should.  How many films do you know of that were able to saved after 25 years of sitting in a basement somewhere?  The producers were able to take it, add new content to it, and still make it entertaining enough that people will want to watch.  It has a little bit of everything, wrestling, horror, comedy.  Sure, the acting and some of the graphics could use a lot of help, but that is to be expected when working with low budget.  Overall, I applaud what was done here.  Born in the early 1980's, I was a big fan of pro wrestling and I find it encouraging that some of the sports entertainment industry performers cared enough about their profession that despite not being the biggest stars, found a way to build a fan base.
I say if you have any interest in pro wrestling or horror films, give Masked Mutilator a chance and check it out.  Find it on Severin-Films here.  I loved it and I think you will too.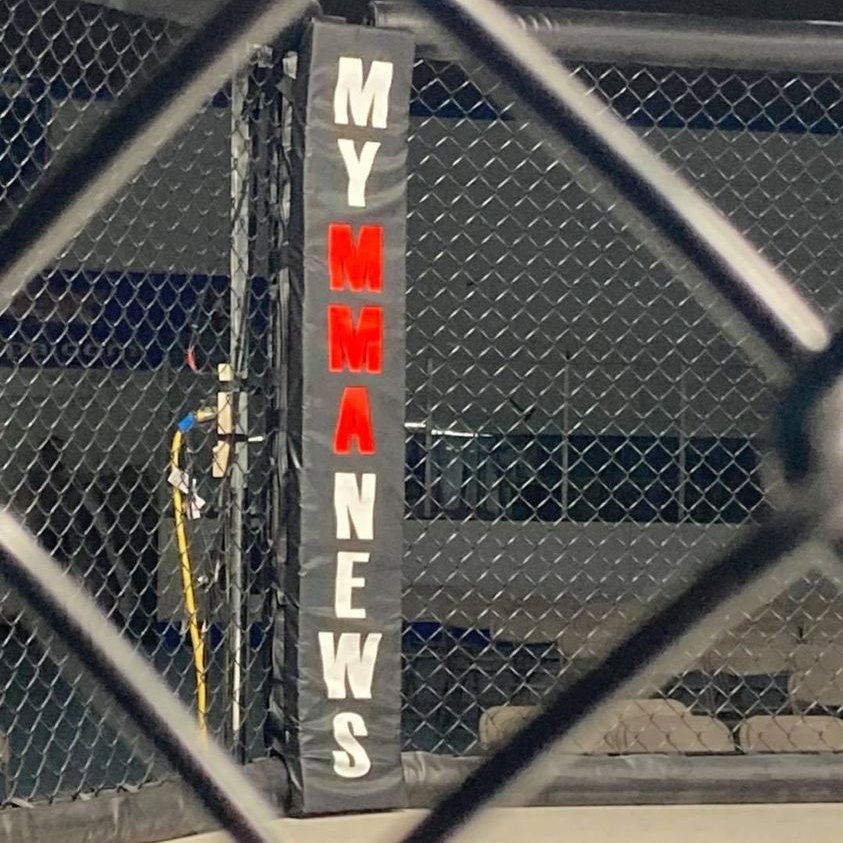 MyMMANews.com – We cover everything from MMA, BJJ, Bare Knuckle, Wrestling, Boxing, Kickboxing, and Judo
News, Opinions, Videos, Radio Shows, Photos and more.