MMA gym owner convicted of torturing duct-taped women in basement wins new trial
From – http://www.mlive.com/news/grand-rapids/index.ssf/2015/12/mma_gym_owner_convicted_of_tor.html
by John Agar
MARQUETTE COUNTY, MI – One of two men convicted of torturing two women who were duct-taped to poles in a basement was granted a new trial based on testimony and evidence that should not have been allowed at trial, a state Court of Appeals panel said.
The appeals panel said a co-defendant's statements to police that "explicitly implicated" Jason David Sadowski should not have been admitted at trial in Marquette County Circuit Court. Sadowski had no opportunity to challenge the co-defendant's statements to police because the co-defendant did not testify.
Sadowski, 46, is serving 40 to 80 years in prison after being convicted of solicitation of murder, torture, unlawful imprisonment and assault by strangulation.
He'll get a new trial based on statements made by Charles Leroy Cope, a 68-year-old accomplice who is serving 25 to 40 years for torture and unlawful imprisonment.
Police say the two held women captive in the basement of The Martial Way, Mixed Martial Arts gym Sadowski owned in Ishpeming. Sadowski met the women behind Hickey's Bar when they asked for a cigarette lighter, records show.
One of the women said she wanted to get marijuana while the other had an interest in Mixed Martial Arts.
Witnesses gave varying accounts of what occurred in July 2013 once they got to the gym.
Both women testified they took money from Sadowski's wallet but provided inconsistent statements about the amount.
One of the women said she confessed to Sadowski they took the money but the other said Sadowski realized the money – somewhere between $4 and $13 – was gone and confronted the women. Both said Sadowski hit one of the women after she returned the money.
One said she was forced to search her friend's vagina for money but the other denied it occurred. Both said Sadowski, holding a sword, then ordered them to the basement, where Cope was sleeping.
"Both victims testified that it was a joint effort of defendants in duct taping them to poles in the basement," the appeals panel said.
The women testified Sadowski smashed their heads into the poles, threatened to kill them, choked them multiple time until they both lost consciousness, and repeatedly beat them.
One of the women said she gained Sadowski's trust and he asked her to kill her friend so no one would "snitch."
The woman said she agreed but intended to kill Sadowski. When both men left the room, she found a cell phone in a denim jacket and called 911.
Sadowski, who took the witness stand, said that the two women started fighting upstairs after the money came up missing. He tried to separate them while looking for his cash and marijuana. He also provided them with alcohol and cigarettes and offered advice about getting off drugs and making better choices.
He said the gathering moved downstairs where Cope had different cigarettes.
"He testified that he encountered the shocking sight of (the women) duct taped to the poles," the appeals court said.
He testified that one of the women said no one was leaving until Sadowski's money was returned. He said he helped free the women, and wanted them to leave but they were too drunk to drive. He was leaving for coffee when police arrived.
Police say he initially denied them entrance and denied having a basement. Police entered and found the women, who were "hysterical" with duct tape on their wrists. One had her arms around the pole while the other had freed herself.
A doctor testified that the injuries were consistent with the women's version of events but could have been caused in a fist fight, too.
Cope contended there was insufficient evidence to convict him, and said he only followed Sadowski's orders out of fear for his own safety. But the appeals court said Cope, according to testimony, "immediately jumped to do Sadowski's bidding. Cope either duct taped them to the poles or assisted Sadowski in doing so."
Cope contended he helped the victims, who believed they would be killed.
"Simply because Cope was the nicer of the two captors does not negate the jury's finding of guilt," the appeals panel said.
In Sadowski's case, the appeals panel said Sadowski's attorney filed a pretrial motion to prevent Cope's statements to police from being used against him.
"Despite this clear directive, the prosecution and Cope's counsel elicited testimony in flagrant disregard of this pretrial ruling. Detective Chris Croley testified that Cope informed him that he did not call 911 during the criminal episode because he did not want to 'go against' Sadowski and did not want to 'get in trouble' with Sadowski," the appeals court said.
"All of this testimony culminated in an implication that Sadowski committed the crimes. But Sadowski was unable to cross-examine Cope on any of these statements because Cope did not testify."
The appeals court also said that extensive testimony about a gun found under Sadowski's pillow should not have been admitted because it was not involved in the crime. Both the prosecutor and Cope's attorney elicited testimony that it was illegal for him to possess a gun, leaving the jury to speculate why.
"Not only was the jury repeatedly apprised of the fact that Sadowski possessed a gun, but that prejudice was compounded with the knowledge that he was possessing the firearm illegally," the appeals panel said.
The gun evidence should not be admitted at retrial.
One of the victims died before trial unrelated to this crime. Her testimony at a probable-cause hearing was used at trial.
The opinion was signed by justices Jane Markey, Cynthia Diane Stevens and Michael Riordan.
John Agar covers crime for MLive/Grand Rapids Press E-mail John Agar: jagar@mlive.com and follow him on Twitter at twitter.com/ReporterJAgar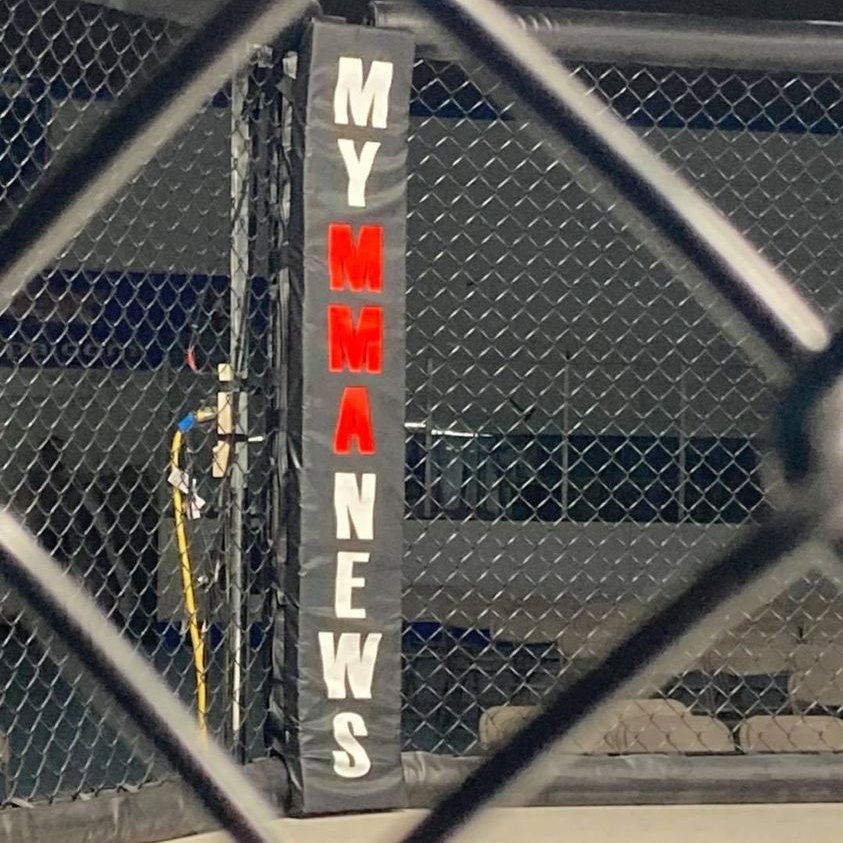 MyMMANews.com – We cover everything from MMA, BJJ, Bare Knuckle, Wrestling, Boxing, Kickboxing, and Judo
News, Opinions, Videos, Radio Shows, Photos and more.