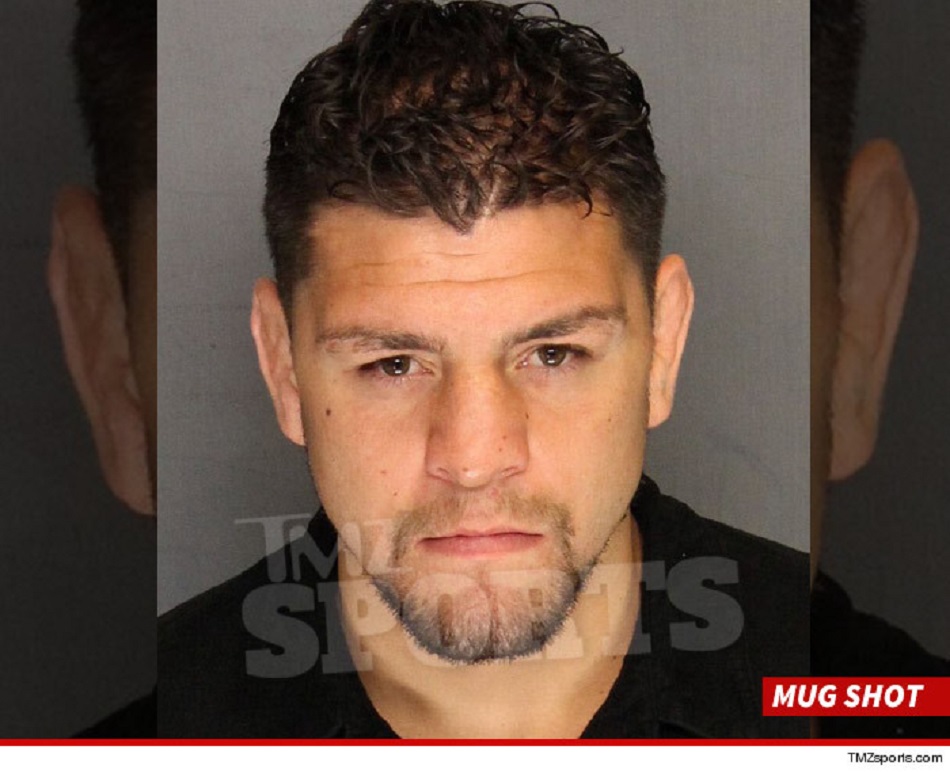 Stockton, California's "Bad Boy," Nick Diaz turned himself into the San Joaquin County Jail at 10:11 AM Pacific Time to serve out the rest of a two-day sentence he received for not one, but two DUI offenses.  I must meet his lawyer.
Diaz was listed as released by 12 p.m. PT, less than two hours later.
Diaz was arrested last year on suspicion of DUI and attempting to destroy evidence. He was sentenced to two days in jail for that charge and a separate DUI from 2013 in July of this year after he pled no contest to the DUI in exchange for the other charges being dropped. One day of the two-day sentence was credited to Diaz based on time served following his arrest.
In addition to the jail time, Diaz also got 3 years of informal probation and must complete a DUI educational course.
Diaz (26-10 MMA, 7-7 UFC) last fought at UFC 183 in January of this year losing via unanimous decision to Anderson Silva.  That verdict was later overturned to a no contest due to Silva testing positive for steroids after the bout. Diaz, meanwhile, tested positive for marijuana at UFC 183 and must still appear before the Nevada Athletic Commission.