Third Coast Grappling 6 – 8 Man Tournament – PPV Live Stream
Third Coast Grappling 6: 8 Man Tournament live on April 3rd from White Oak Music Hall in Houston, TX.
Third Coast Grappling has arrived on FITE! Grappling fans have quite the event ahead of them! But as the brand of Third Coast Grappling is created by the people and for the people, blending entertainment and sporting side, they have outdone themselves with this event!
Third Coast Grappling 6 will be one of the biggest grappling event of the year! They have a stellar fight card that has well over 15 matches and will have the final match of the 8-Man Tournament as finishing the entire lineup with a bang.
3CG 6: The Absolute features a unique 8-Man Tournament. Why is this Grand Prix grappling tournament unique? Here the two main reasons for this:
– In this 8 Man Grappling Tournament all fighting styles are welcome to complete: BJJ, Wrestling, Judo, you name it.
– This tournament features 8 of the best competitors in the world.
The 8 fighters that will take part in the tournament are announced as well as the final bracket. Here they are, 8 of the best pro grappling fighters on the planet in а one night tournament:
Victor Hugo – as a brown belt he became one of the most dominant fighter. He has a lot of absolute and weight absolute titles in the International Brazilian Jiu-Jitsu Federation (IBJJF) circuit, including the Grand Slam (European Open, Brazilian National, Pan American, and World Championship) in both his weight class and the absolute division (2019). In June 2019 Victor Hugo is getting in the black belt division where in 2019 he conquers 5 titles and becomes Absolute IBJJF World Championship No-Gi. His favorite technique is Well Rounded.
Kaynan Duarte – he is highly decorated fighter in the color belts categories, multiple absolute and weight champion in the IBJJF World Tournament. His achievements in the black belt division are quite remarkable. He is very proud with his titles in the ADCC World Championship, Spyder, UAEJJF Abu Dhabi and IBJJF Pans. His favorite technique is Well Rounded.
William Tackett – he is 19 years old and on March 27th, 2021 he was promoted to black belt by coach Rodrigo. Tackett has been competing in the adult division as a minor and managed to beat and submit several top tier black belts. William Tackett has proved himself among the America's most talented athletes with outstanding performances on the professional circuit while still holding colored belt status. His favorite technique is scramble-jitsu.
Mason Fowler – brightest stars in America's jiu-jitsu scene. He is brown belt and holds gold medals at the ADCC US trials, IBJJF World Championship, the IBJJF No-Gi Worlds as well as the IBJJF European Open and undisputed king of Submission Underground. His favorite technique is Guard Passing
Pedro Marinho – he is promoted to black belt on March 13th, 2021 but while was in colored belt divisions he made a great impression. As a purple belt he beated several top-ranked black belts while competing and winning professional no-gi events such as Elite Grappling and Jitz King. His favorite technique is Guillotine.
Nick Rodriguez – he is submission grappler who competes in no-gi matches. In 2018 he becomes a World Champion as blue belt after he returns to jui-jitsu. He is a silver medalist from ADCC World Championship in 2019 Anaheim.
"Tex" Aaron Johnson – he is former MMA fighter and holds the record for fastest submission inside the famous Bellator MMA promotion cage of 15 seconds. His submission style brings him victories and glory in the jiu-jitsu world. Tex is black belt and he is known with his aggressive style. He submitted some of the sport's biggest stars, names such as Davi Ramos and Jackson Sousa. Tex Johnson's favorite technique is Straight ankle lock.
Manuel Ribamar – he has the opportunity to develop his grappling skills under the influence of Cicero Costha and Anderson Pereira. He is being regarded as one of the top fighters in his division and of his generation in the sport. He has titles of IBJJF at World Championship No-Gi (2019), European Open (2020), IBJJF Austin Open (2018/2016/2015), IBJJF NY BJJ Pro (2018) as well as UAEJJF Grand Slam in 2019 and much more. His favorite technique is Toreando Guard Pass.
Expect a thrilling event, full of excitement and action! Do not miss this!
Tune in, order today and watch exclusively on FITE!
*fight card subject to change
Watch Pre-Show for FREE beginning at 7pm ET
Order and watch below beginning at 9pm ET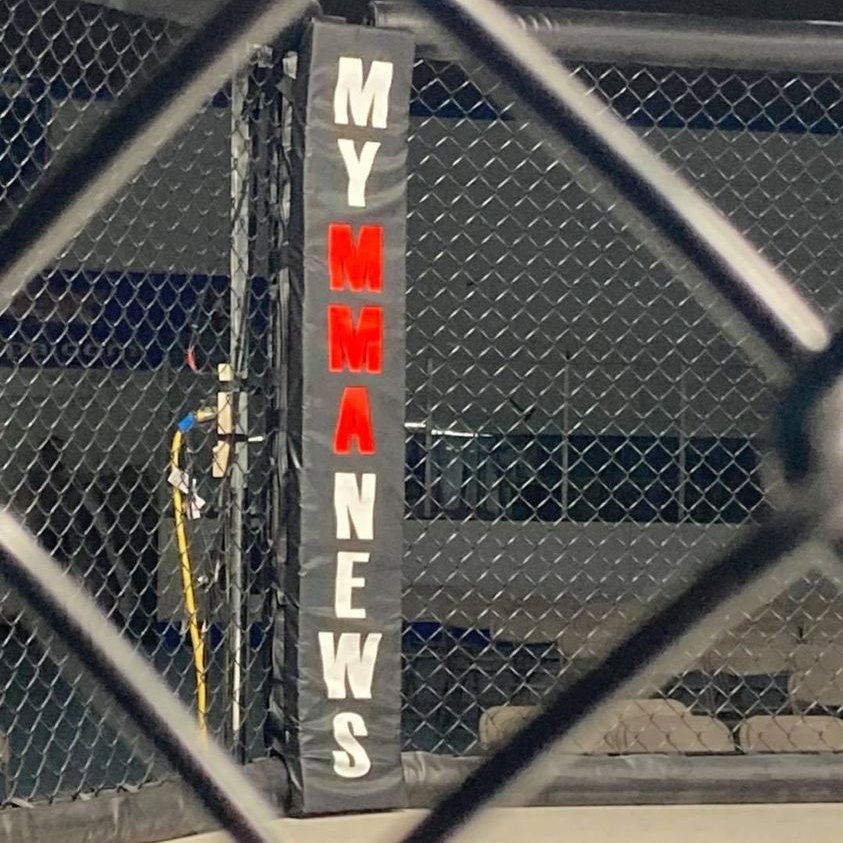 MyMMANews.com – We cover everything from MMA, BJJ, Bare Knuckle, Wrestling, Boxing, Kickboxing, and Judo
News, Opinions, Videos, Radio Shows, Photos and more.