Tim Kennedy has message for terrorists in Paris
Tim Kennedy has message for terrorists in Paris
"To the terrorists in Paris,
You are a bunch of p**sy cowards that pick on unarmed journalists. Try that shit with someone who fights back. "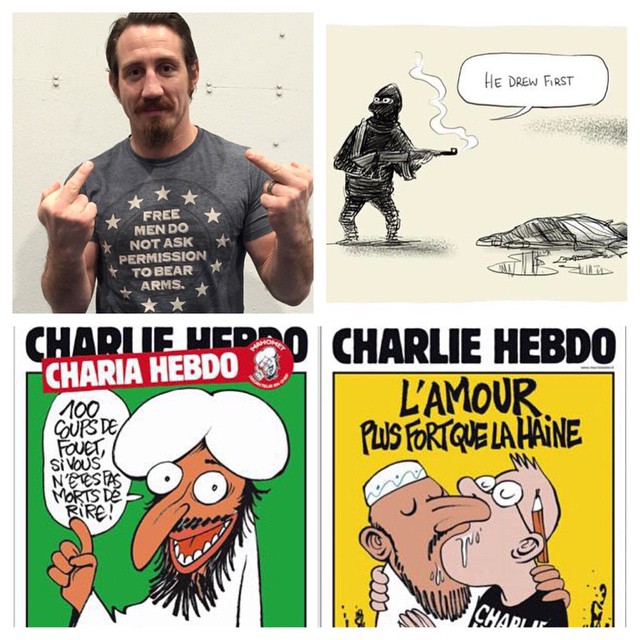 12 people, including cartoonists who were called out by name and executed at the  Charlie Hebdo
office in Paris, France yesterday.  Charlie Hebdo is a French satirical magazine.
The victims may have been killed over cartoons the satirical magazine published lampooning the Muslim prophet, Mohammed.
On Wednesday, gunmen ran into the building housing Charlie Hebdo's offices, not far from the famed Notre Dame Cathedral and the Place de la Bastille.
They barged in on the magazine's staff, while they were gathered for a lunchtime editorial meeting. The gunmen separated the men from the women and called out the names of cartoonists they intended to kill, said Dr. Gerald Kierzek, a physician who treated wounded patients and spoke with survivors.
The shooting was not a random spray of bullets, but more of a precision execution, he said.
France declared Thursday a national day of mourning, raised its terror threat level and stepped up security for media organizations, large stores and places of worship, and launched a manhunt for the killers with the assistance of the FBI.