Titan FC Combat Grappling Rules Laid Out Ahead of Gilbert Burns vs. Gleison Tibau matchup
Just a few short months after Titan FC officials announced they will begin to blend combat grappling bouts into their product on UFC Fight Pass, we are just days away from the first official bout.
This Friday, March 15, two UFC veterans will lock horns inside the Titan FC cage, part of an already super exciting Titan FC 53 fight card.  Gilbert Burns and Gleison Tibau will compete in the first ever Titan FC combat grappling matchup.
According to Titan FC COO Lex McMahon, "the intent of Titan FC Combat Grappling is to create an environment and rule set that encourages a fast paced, exciting match focused on finishes."
This is combat grappling which means in addition to grappling, open handed strikes to the head and body are allowed.
"Titan FC is continuing to grow and expand our business, as we looked at the current combat sports landscape, it became evident that there is tremendous energy and fan support for both combat jiu jitsu, so it only makes sense that Titan expand our expertise in combat sports and event production and promotion to include this robust and rapidly growing aspect of combat sports to our product offering," McMahon said.
"As a long time Jiu Jitsu practitioner and avid fan of all combat sports. I've been particularly intrigued with the growth of combat jiu jitsu so it's both an exciting and logical brand extension for Titan FC," said Titan FC CEO Jeff Aronson.
The rules for Titan FC combat grappling are as follows:
Way to Win:
Submission/tapout/ref sounds round
Disqualification – for series of fouls
Disqualification – for single foul
Submission Shoot-out (tie-break
Shoot-out
Competitor A is allowed to take the back of Competitor B
Competitor A submits B as quickly as possible
Competitor B is allowed to take the back of Competitor A
Competitor B submits A as quickly as possible
The Competitor who submitted opponent the quickest is the winner of the match.
Time Limits
1 x 8mins round (no rest period)
Submission Shoot-out (tie-breaker)
Prohibited Act (Serious Fouls – Immediate Disqualification loss)
No pile-driving/spiking/suplexing an opponent onto his head/neck
No neck crank (no twisting of only the cervical spine)
Minor Fouls (Warnings; each fighter can be warned twice in a match before disqualification)
Stalling – playing for a draw – not advancing position
Intentionally forcing opponent off the mat
Intentional escape from the mat to evade bad positioning
Biting, pushing teeth onto opponent
Grabbing hair, body hair, nose, or ears
Attacking or pushing the groin or eyes
Grabbing three or less fingers at one time
Any kind of intentional striking other than open handed slaps (punch, elbow, knee, headbutt, kick, shoulder strike)
In case of warning given to a fighter, the fighter crawls on all fours to the middle of the mat and the opponent puts both palms on the fighter's waist.  The bout is started at the signal of the referee.
In case of a warning to both fighters, both start from standing position.
If the referee determines that an illegal act causes serious damage to the opponent, an immediate disqualification loss may be ruled.
Prohibited Items
No shoes
No Vaseline, liniments, body grease, gels, balms, lotions, oils, or other substances that may be applied to the hair, face, or body as lubricant
No jewelry (rings, necklaces, piercings, etc.)
Bouts Are Won By
Submission – tap out or verbal
Ref stops fight due to passing out/loss of consciousness or severe injury
Disqualification
Submission Shoot-out
Fight Mat
---
ABOUT TITAN FC:
Titan FC is dedicated to establishing itself as a marquee MMA promotion for both up-and-coming and veteran fighters. The promotion established a #FansFightersFirst creed towards providing fans with great, action-packed fights and fighters an opportunity to showcase their skills on a competitive platform. In June of 2015, Titan FC partnered with the UFC (Ultimate Fighting Championship) to showcase past, present and future Titan FC events on the UFC's digital streaming network, UFC Fight Pass. In doing so, Titan FC is now available to mixed martial arts fans across the globe in over a 150 countries.
ABOUT UFC FIGHT PASS:
UFC FIGHT PASS is available now at UFCFIGHTPASS.com on personal computers, Box One, XBox 360, Apple TV, IPad, IPhone, Chromecast, Android, Samsung, LG Smart TV and Roku. Subscriptions are $9.99 month to month, $8.99 per month for six months or $7.99 per month for a one-year subscription.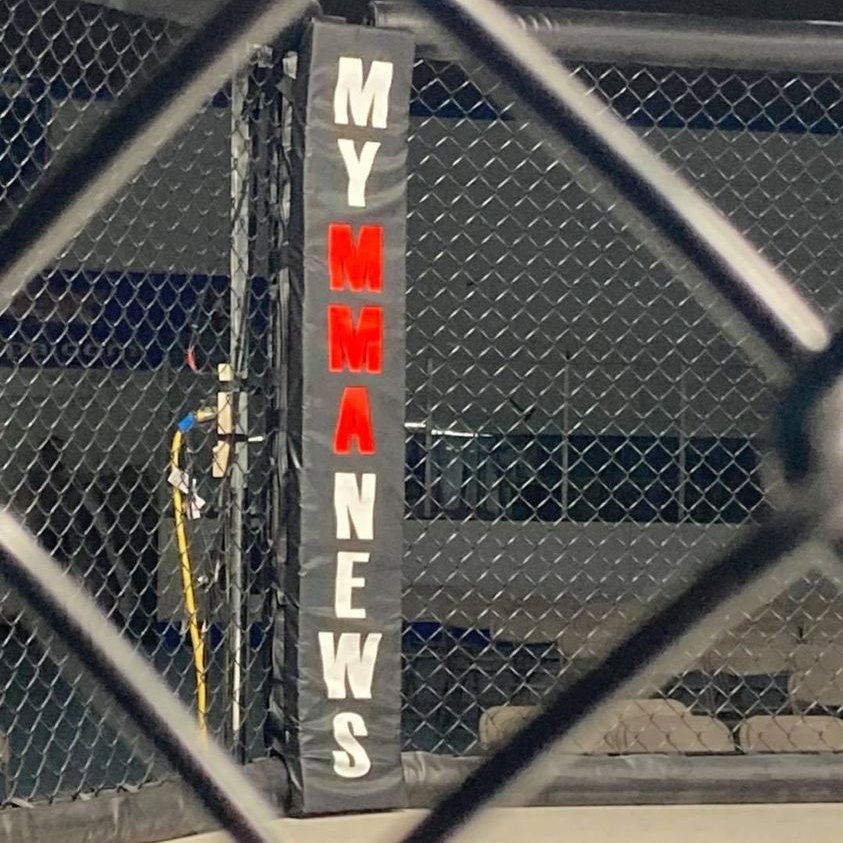 MyMMANews.com – We cover everything from MMA, BJJ, Bare Knuckle, Wrestling, Boxing, Kickboxing, and Judo
News, Opinions, Videos, Radio Shows, Photos and more.