Two NEF champions get the call up to major leagues this Saturday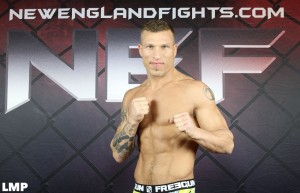 New England Fights (NEF), America's number-one regional fight promotion, is proud to announce that two of the promotion's reigning professional mixed-martial-arts (MMA) champions will compete on the World Series of Fighting (WSOF) card this Saturday, October 17, 2015.  "WSOF 24: Fitch vs. Okami" will broadcast live from Foxwoods Resort Casino in Mashantucket, Connecticut and will feature NEF MMA Professional Lightweight Champion Bruce "Pretty Boy" Boyington (10-8) and NEF MMA Professional Heavyweight Champion Tyler "The Marauder" King (9-3) on the undercard.  The undercard is scheduled to begin at 7 pm EST and can be watched at www.WSOF.com.
Boyington will meet a very tough Rodrigo "The Young Lion" Almeida (13-2) in a featherweight contest.  It will be Boyington's first trip to the national stage of the sport after having competed in MMA regionally for some six years.  Next month, Boyington is scheduled to defend his NEF title against Jimmy "Jimbo Slice" Davidson (7-1) at "NEF XX" in Lewiston, Maine.  He is a member of Young's MMA in Bangor, Maine and also the founder and head coach of Boyington's Taekwondo Academy (BTA).
"I have never been more excited in my Mixed Martial Arts career, and I have never taken camp more serious, especially when it comes to my diet and lifestyle so that in itself gives me a lot of excitement for what I'm going to get to do on the national stage Saturday night," said Boyington.  "I have had a great team surrounding me and they have pushed me to my limits, so everyone will surely get to see the best Bruce Boyington to date and I have zero excuses for not performing.  I have one word in mind entering that cage – Volume."
"New England Fights has been a staple in my career and has been the platform that I have had the privilege of performing on as they groomed me for the national stage. I want to thank Matt and Nick for always taking care of my needs and helping make me who I am today. New England Fights has all the elements in place to help fighters reach the top."
Tyler King has held the NEF heavyweight title since May of 2013 when he defeated Travis Bartlett (8-4).  Earlier this year, King successfully defended the title against Terry Blackburn (4-3) at "NEF XVI."  King was a football standout at the University of Connecticut where he recorded 19 sacks as a defensive end.  He later played in the National Football League (NFL) for several teams including the San Diego Chargers and the St. Louis Rams.  At "WSOF 24," King will face Ultimate Fighting Championship (UFC) veteran Pat Walsh (6-2).
"I'm very excited to get the opportunity to fight on the huge stage that is World Series of Fighting vs a high level, UFC veteran opponent," said King. "Less than a year ago I was out of the sport and had a very uncertain future as far as ever getting to compete again.  I'm grateful to Matt Peterson, Nick Disalvo and the rest of the team at New England Fights for giving me a stage to step back into the sport I love, in a main event title defense no less.  This fight has 'Fight of the Night' written all over it.  You have two determined fighters with competitive fire coursing through their veins ready to go out and lay it all on the line.  I look forward to having my hand raised."
"NEF has certainly become a launching pad to the national promotions," said NEF co-owner and promoter Nick DiSalvo.  "We're so proud to have not one, but two of our champions fighting on the WSOF card.  It really says something about the caliber of athlete gracing the NEF cage.  These fighters are earning their stripes with NEF and then getting the call up to the UFC, Bellator, Titan and WSOF.  Nothing gives us more satisfaction than to see these guys succeed in the sport they love."
New England Fights' next event, "NEF XX: A HISTORY OF VIOLENCE," takes place on November 21, 2015 at the Androscoggin Bank Colisée in Lewiston, Maine.  The event will mark the first time in Maine history a mixed-martial-arts (MMA) event and a professional boxing event have taken place together on the same show.  Tickets for "NEF XX" start at just $25 and are on sale now at www.TheColisee.com or by calling the Colisée box office at 207.783.2009 x 525.  For more information on the event and fight card updates, please visit the promotion's website at www.NewEnglandFights.com.  In addition, you can watch NEF videos at www.youtube.com/NEFMMA, follow them on Twitter @nefights and join the official Facebook group "New England Fights."
About New England Fights
New England Fights ("NEF") is a fight events promotions company. NEF's mission is to create the highest quality events for Maine's fighters and fans alike. NEF's executive team has extensive experience in combat sports management, events production, media relations, marketing, legal and advertising.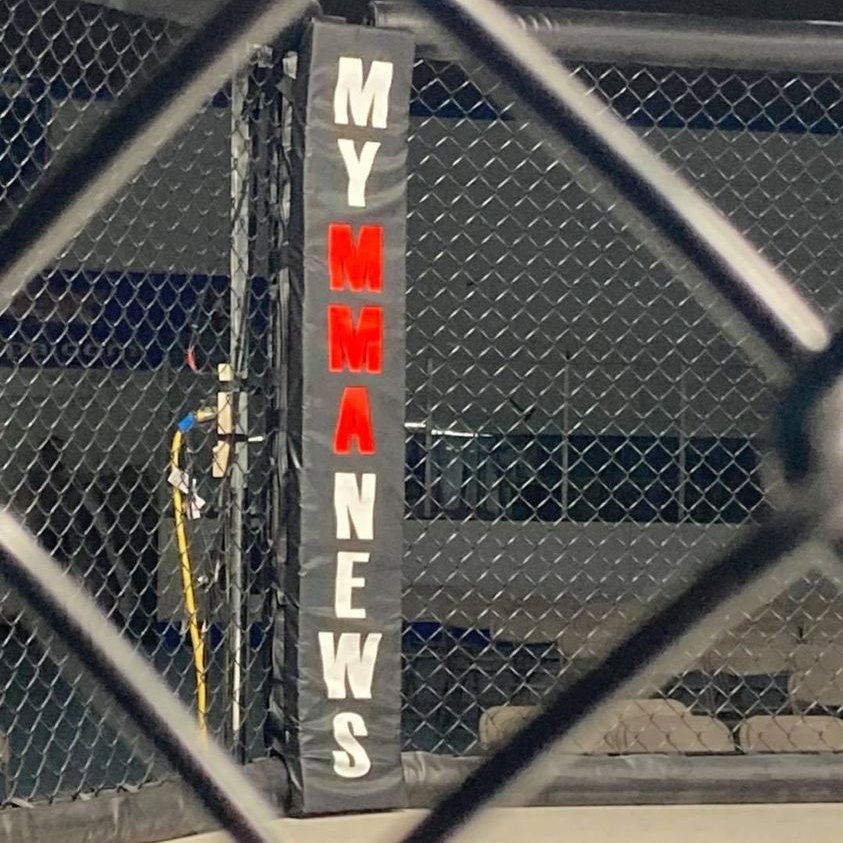 MyMMANews.com – We cover everything from MMA, BJJ, Bare Knuckle, Wrestling, Boxing, Kickboxing, and Judo
News, Opinions, Videos, Radio Shows, Photos and more.