UFC Champ Chris Weidman Comes to aid of 92-Year Old Woman
UFC middleweight champion Chris Weidman does not have a fight inside the octagon until next year when he defends his title against Vitor Belfort, but he found himself in a fight earlier today.
Weidman came to the aid of a 92-year old woman who had sustained severe injuries after falling through a glass table. As of press time her condition is still unknown and is likely still receiving medical attention.
His wife posted a photo of Weidman on Instagram with the following caption.
"Shout out to this man @chrisweidmanufc who just saved our 92 year old neighbors life. She fell onto a glass table and had pieces stuck in her head. She was in her driveway bleeding out in the rain trying to call her daughter on the phone. Chris ran over and brought her inside, cleaned her up and called 911. #myhero
Later he was interviewed and told his side of the story.
"I was trying to clean out my car and it was a torrential downpour this morning," said Weidman to Shaun Al-Shatti for MMAFighting.com. "So I'm cleaning it out and all of a sudden I started hearing this noise — Ahhh! Ahhh! Ahhh! — just repeating. It was so loud, but with the rain it was hard to figure out where it was coming from or what it really was."
"I keep hearing it. So I get in my car, I'm soaking wet at this point, I started driving toward the direction where this house was… As I'm driving past the person, I could realize it's an older lady and she's yelling: 'Help me! Help me!'
"She getting soaking wet. So I jump out of the car and I run over to her, and she's bleeding everywhere. All over the place. I run over, she drops her phone and begs, 'Help me! Help me!' So I take her and I bring her into her garage… I call 911 and am like, 'Listen, I have a really elderly lady here, she's bleeding really bad, doesn't look good. We need someone here immediately.' So they transfer me to emergency services.
"They transfer me, but nothing happens. I don't hear anything. Just nothing for a good 20 or 30 seconds, so I hang up. Then I call back 911 again and the same thing happens again. I explain the story, they transfer me to emergency services, and again nothing happens.
"I'm like, what the f—?! So I call one of my friends who's a police officer in the precinct, I call him up and say, 'Listen, you need to call cops or emergency. I'm with this lady here and it's not looking good here, she's bleeding all over the place and I'm trying to help her but I don't know if she's about to die. I'm freaking out, we need someone here right away.' So he said, 'Alright, I got it.'"
"She had big wounds and she was bleeding so much, her whole body was covered in blood, I didn't know where the blood was really 100-percent coming from… I ended up finding out later that the reason she was bleeding so much is that she was on different heart medications and stuff that thins her blood.
"Finally the paramedics get here and they bring her to a hospital. And I was her guy, I was just making sure she's okay the whole time because I was there from the beginning."
"We don't know yet (if she's okay). I don't know, she went to the emergency room."
"I'm very lucky and blessed that I actually went that way to see what the heck that noise was, because otherwise the block that I live on is pretty much a dead end. No one drives down there, and she was in shock."
"I definitely have a lot more respect for everybody who does that type of thing every single day, because this is a traumatic situation for me to be a part of. What the paramedics do, they're so calm and they're doing that everyday. They're doing that on a daily basis. They're the heroes and no one is hearing about it. I just happened to be at the right place, right time."
Weidman also related that in 2012 an uncle died at home in a fall, and that he and the family had to clean up the blood. Not wanting the elderly woman's family to go through the same thing, Weidman tried to clean as much of the blood as he was able to.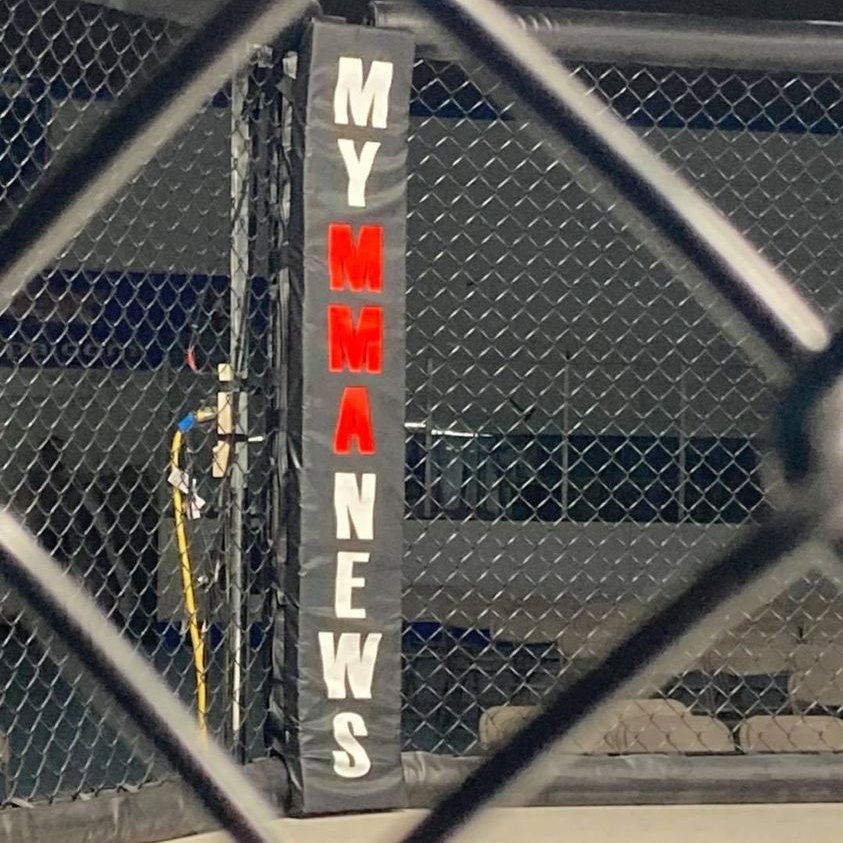 MyMMANews.com – We cover everything from MMA, BJJ, Bare Knuckle, Wrestling, Boxing, Kickboxing, and Judo
News, Opinions, Videos, Radio Shows, Photos and more.