UFC signs and cuts fighter within 24 hours
UFC signs and cuts fighter within 24 hours after Racist comments revealed
In an interesting turn of events and less than 24 hours after Woodbridge, Ontario, Canada's Michael Imperato officially signed on to the UFC roster, the promotion has rescinded the contract.
Imperato is not the first fighter to have been cut after some investigation. Last year the UFC cut ties with undefeated German welterweight, Benjamin Brinsa who had alleged ties to Neo-Nazi groups.
Past Comes Back to Haunt
Several years ago Imperato used several racial and homophobic slurs on the show and during the filming of the FightXchange in Brazil.
Imperato's debut fight was scheduled to take place at UFC Fight Night 55 against Aljamain Sterling on November 8, 2014 inside the Allphones Arena in Sydney, Australia.
Imperato's manager, Pat Wilson said "We want to hit it head on about racism and make young athletes realize that however much you have changed, it can affect you in the future," said Wilson, who represents Imperato. "If we can help one person, that's the next best thing."
Wilson confirmed Imperato used a racial slur but said the incident was played up by editing. Although he said he did not represent Imperato at the time, he adamantly denied the fighter is a racist. He said Imperato attempted to contact the cast member and made a public apology about the incident.
Imperato admitted the wrongdoing in several accounts.
"Growing up in Canada in these last couple of decades really has not taught me, and I am sure a lot of others as well, about racism. In the last year, some great movies have came out that really open your eyes to this, such as '42,' 'The Butler,' '12 Years A Slave,' and 'Mandela.'
"Many people still to this day use racist words not really knowing where it comes from or what the true meaning is. Growing up in a multicultural area, I never acknowledged the effect some words have on people. When you always hear people say things, you tend to think it is not a big deal, but to some it is a huge deal. To some, it brings back all these horrible memories that they lived through or grew up listening to what their parents and grandparents went through.
"I have used racist words when I was mad, not to be racist just to make people mad in an argument or heat of the moment. I never realized how stupid I sounded or how much I effected others. I have recently realized where these words have come from and I regret using them. I also apologize to any one who was hurt by my comments.
"The world is changing fast and can be pretty crazy. Laws are being changed and some people agree and others don't. I believe that everyone should be able to live in what ever way makes them happy. I am not against any religion or any gay male or female.
"The sooner people come to realize this is the best way, the sooner lots of problems will be solved. All these things provoke people to act certain ways and can teach kids and even adults that bullying is ok.
It took me a while to realize a lot of things but I am happy I did. Let's help people live the way they want to and start accepting everyone's differences."
Official statement from Imperato's Facebook account:
Thank you to everyone for their support and interest in my career. Unfortunately I have made some decisions in life years ago that are now affecting me. Thanks to a reality show that I was in where I made some stupid comments and of course people being jealous, I have just got my contract to the UFC cancelled.
To everyone that knows me personally I have nothing to explain, I have always been open hearted and would do anything to help anyone. I have never had weapons, drugs, never raped anyone, never killed anyone I bent over backwards for more people then I can count.
At the end of the day, when people are jealous or are hating on you for your success they will do anything to bring you down. I spent 9 years working on my dream and when it finally came to reality it blew up.
I don't know where I will go from here but I am truly blessed to have the friends and family in my life that I do. Over the years, through this sport I met so many amazing, nice , and kind people.
You never know where life will take you and you never know when a speed bump or in my case a brick wall will pop up.
Thank you to every training partner I have ever had. Thank you to every tournament I have ever been to. Thank you to every gym that I have trained at. Thank you to my 10 year friend, coach, and mentor Sam Zakula. He spent years working with and opened up a lot of doors for me. Thank you to Xcessive Force FC for giving me a chance to represent their company as their bantam weight champion. Thank you to Pat Wilson who came into my life and got me a shot at the big show. thank you to Chris X. And thank you to the girl who has been by my side though thick and thin. I love all you guys and I'll never forget the great moments I had through my amateur and pro career.
I never give up or lose hope but sometimes I guess it's best to step away and let everything heal.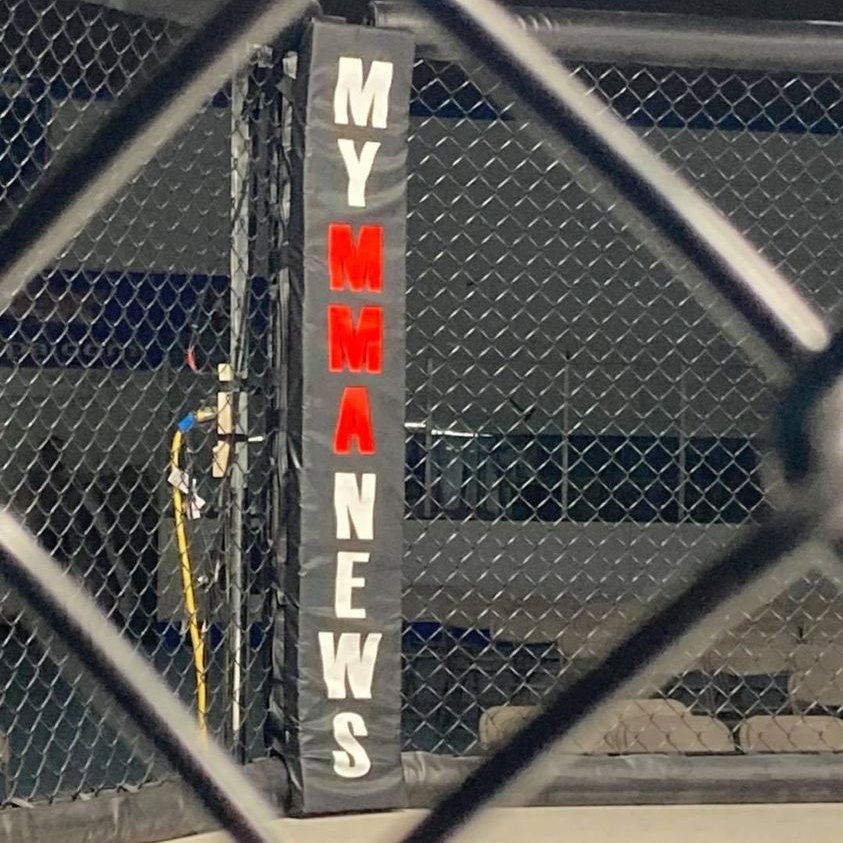 MyMMANews.com – We cover everything from MMA, BJJ, Bare Knuckle, Wrestling, Boxing, Kickboxing, and Judo
News, Opinions, Videos, Radio Shows, Photos and more.