Order and watch today's Professional Grappling Series: Men of War 2 from the iPlay America Center in Freehold, New Jersey. The event streams live via FITE beginning at 6 p.m. EST and can be watched below.
MATCHES
1 BRIAN ANTELL VS KYLE SMITH
PELLEGRINO/INFERNO 145-155 ECHO ALPHA BJJ
KIDS GI
2 ALEX NEMETH VS YVES JEAN
STRATEGIC COMBAT 160-170 EAST COAST BJJ
PURPLE GI
3 JOJO GUARIN VS WILL MARTINEZ
EAST COAST MMA 160-170 MARTINEZ BJJ
BLACK GI
4 NICK COLALILO VS JOSHUA JORGE
NICK CATONE MMA 80-90 EAST COAST MMA
KIDS GI
5 ALI JOHNSEN VS CARLY SCHIAVONE
NICK CATONE MMA 115-125 SOUTH JERSEY BJJ
BLUE GI
6 CHRIS RIVERA VS MIKE RAKSHAN
AMERICAN TOP TEAM 185-195 PERFORMANCE MMA
BLUE GI
7 JAKE COLALILO VS HUNTER SIMOES
NICK CATONE MMA 135-145 ANIMALS MMA
BLUE GI
8 JESSE SHAW VS EARL HICKERSON
INFERNO/ PELLEGRINO HW PURE MMA
BLUE GI
9 RACHAEL PENKOWER VS CRISZAIDA ADAMES
INFERNO/PELLEGRINO 105-115 MARTINEZ BJJ
BLUE GI
10 JARRED TORRES VS FRANK SCAMPORINO
TIGER SCHULMANS 125-130 STRATEGIC COMBAT
BLUE NO-GI
11 RICHARD SHAUB VS MIKE PRETE
MILLER BROTHERS HW RH STUDIOS PA
BLUE NO-GI
12 FRANCIS MARSHALL VS GUSTAVO TEXEIRA
INFERNO/ PELLEGRINO 145-155 RISING SUN
BLUE NO-GI
13 SARAH RODINA VS KERIN PERRY SEABRIDGE
OCEAN COUNTY BJJ 145-155 INSTITUTE OF MUAY THAI
BLUE NO-GI
14 SOPHIA MIRABELLA VS BROOKE FAHEY
TIGER SCHULMANS 105-115 MILLER BROTHERS
BLUE NO-GI
15 EDMIR SOKOLI VS ZACH EDWARDS
NICK CATONE MMA 175-185 10TH PLANET
BLUE NO-GI
16 FRANK WALLACE VS EVILSON FERNANDES
MILLER BROTHERS 165-175 MARTINEZ BJJ
PURPLE NO-GI
17 SAM MICALE VS STEPHEN CORONADO
TAI KAI BJJ 125-135 STRATEGIC COMBAT
PURPLE GI
18 SOPHIE SHARP VS KIERA MCDEVITT
PELLEFRINO/ INFERNO 60-70 PHILLY ELITE MMA
KIDS NO-GI
19 CHRIS SHAHGHOLI VS ALEC HOOBEN
RED DRAGON 195-205 MILLER BROTHERS
PURPLE NO-GI
20 FABIAN RAMIREZ VS TEDDY DRAKE
SERRA LONGO 155-165 SILVER FOX
PURPLE NO-GI
21 JOHN STOTTLEMEYER VS TBA
INFERNO/ PELLEGRINO 135-145
PURPLE NO-GI
22 DARYL COCOZZO VS ROSS RICHARDSON
SILVER FOX 165-175 EAST COAST UNITED BJJ
PURPLE NO-GI
23 DEANNA BENNET VS LAUREN FISH
RICARDO ALMEIDA BJJ 135-140 TIGER SCHULMANS
PURPLE NO-GI
24 JON RITTER VS JOHNNY PIERRO
SERRA LONGO 165-175 UFC
GYM
PURPLE NO-GI
25 ALEX BERTRAN VS ANTHONY COLALILO
ANIMALS MMA 135-145 NICK CATONE MMA
BROWN GI
26 ANDREW KOCHEL VS ENRIQUE GALARZA
SAS 165-175 SILVER FOX BJJ
BLACK NO-GI
27 BRYAN POHLMEYER VS ZACH GREEN
MARCELO GARCIA BJJ 155-165 GRACIE HUMATIA PA
BROWN NO-GI
28 JOHN BEHAN VS KEITH PETTERSON
INFERNO/PELLEGRINO 175-185 PHILLY ELITE MMA
BROWN NO-GI
29 JUAN GALARZA VS CALEB MCALLISTER
SILVER FOX 155-165 RENAISSANCE MMA
BLACK NO-GI
30 TONY RIVERA VS JOE MARINO
STRATEGIC COMBAT 175-185 INFERNO/ PELLEGRINO
BLACK NO-GI
31 FRANKIE ROBERTS VS ADAM COLLARILE
SILVER FOX 155-165 MUAY THAI NATION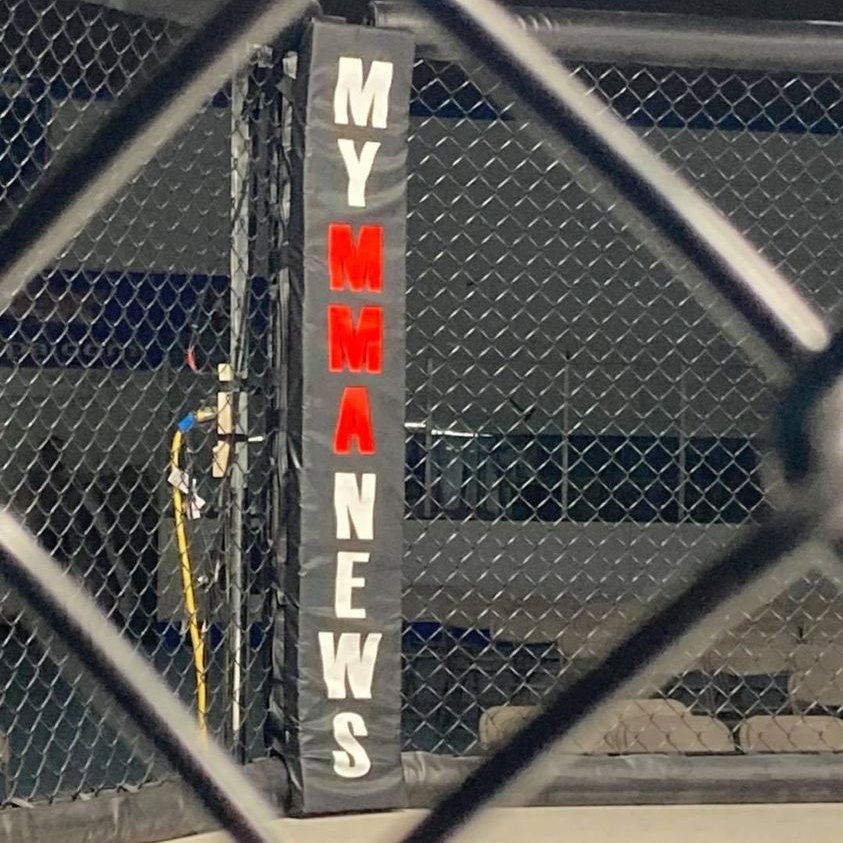 MyMMANews.com – We cover everything from MMA, BJJ, Bare Knuckle, Wrestling, Boxing, Kickboxing, and Judo
News, Opinions, Videos, Radio Shows, Photos and more.