NHL's Winnipeg Jets visit UFC Performance Institute
FIVE JETS PLAYERS HAD THE OPPORTUNITY TO TOUR THE PI AND TRAIN WITH HALL OF FAMER FORREST GRIFFIN AND TOP MIDDLEWEIGHT URIAH HALL
Photos by Jeff Bottari, Zuffa LLC
Las Vegas, Nevada — Yesterday, UFC played host to some of Winnipeg's finest athletes. Five Jets players visited the newly constructed Performance Institute to discuss advanced training techniques used by some of UFC's best fighters. Shawn Matthias, Joel Armia, Brendan Lemieux, Dmitry Kulikov, and Ben Chiarot worked with former light heavyweight champion and Vice President of Athlete Development, Forrest Griffin, and current No. 10 middleweight, Uriah Hall, to get a firsthand experience of how UFC athletes train on a daily basis.
The visit precedes UFC's returnto Winnipeg on December 16 as the city will play host to the promotion for the second time in history for the highly anticipated UFC Fight Night Winnipeg: Lawler vs Dos Anjos. The former welterweight champion and No. 1 ranked contender, Robbie Lawler, is back in action and is looking to get another shot at the title when he faces the always dangerous No. 6 welterweight contender, Rafael Dos Anjos. The action will go down December 16, at Bell MTS Place in Winnipeg, Canada and will air live on FOX.
Here is what some of the athletes had to say after their visit at the highly regarded UFC Performance Institute:
Brendan Lemieux, Left Wing, #48:
• What he thought about the PI: "This is a state of the art facility. As athletes, we are always looking for ways to better ourselves and I think that is what this place offers."
• What this facility does for the evolution for training: "This facility is cutting-edge so it really pushes the boundaries of what cutting-edge looks like. Athletes are always looking for new ways to go out there and perform and I think this place has everything. I think it's really cool to see and gives you an idea of what high-end facilities are going to look like in the future."
• What is what like sparring with Forrest Griffin: "It was incredible. You really get an appreciation for how good these guys are at their craft."
Ben Chiarot, Defenseman, #7:
• What he thought about the PI: "This is the nicest facility I've ever seen for working-out."
• What this facility does for the evolution for training: "This is a top-notch place and if you have the opportunity to work out at place like this one, you're pretty lucky."
• On UFC Fight Night Winnipeg: "I already looked into it and unfortunately we're out of town but I know there's a lot of UFC fans in Winnipeg and I'm sure it will be a packed house."
Joel Armia, Right Wing, #40:
• On boxing with Forrest Griffin and Uriah Hall: "I got a good sweat-on and it was tough. I really had no idea how tough it was going to be until I tried."
• What this facility does for the evolution for training: "Everyone has the opportunity to get better because you have all the necessary equipment and testing here."
• On UFC Fight Night Winnipeg: "If I'm not traveling, I will for sure be there. But I'm sure that place is going to be packed."
Uriah Hall, No. 10 Middleweight:
• What it was like meeting and practicing with Winnipeg Jets players: "It was pretty cool showing these guys some new techniques because I know they fight a lot on the ice but it was great showing them some new techniques on a flat surface. It was cool to see how quickly they picked it up. Overall, it was a great experience."
• How physical training differs between UFC fighters and NHL players: "For each sport you have different output and group muscles to work. I know for us athletes at UFC, we work a lot of metabolic transitions and cool downs because we're fighting five-minute rounds. Think of it like a car at high intensity for five-minutes, that's what we have to do and we have to have a good cool down."
Forrest Griffin, Former Light Heavyweight Champion:
• What it was like training with Winnipeg Jets players: "It's always fun to spar with these young kids. I did get tapped out by a hockey player, that did happen."
• What he thought the players learned from attending the PI: "They improved their punches, I feel they were pretty good punchers coming in. I've worked with a lot of professional athletes and I would say hockey players are without a doubt the best punchers."
• How he feels these collaborations are beneficial: "It's great team bonding exercise, its fun, a very different workout, and you get to work different muscles."
• How it was meeting the Winnipeg Jets players: "It was great, I had fun but I feel it would've been cooler if they weren't playing my Knights (Las Vegas Golden Knights) on Friday."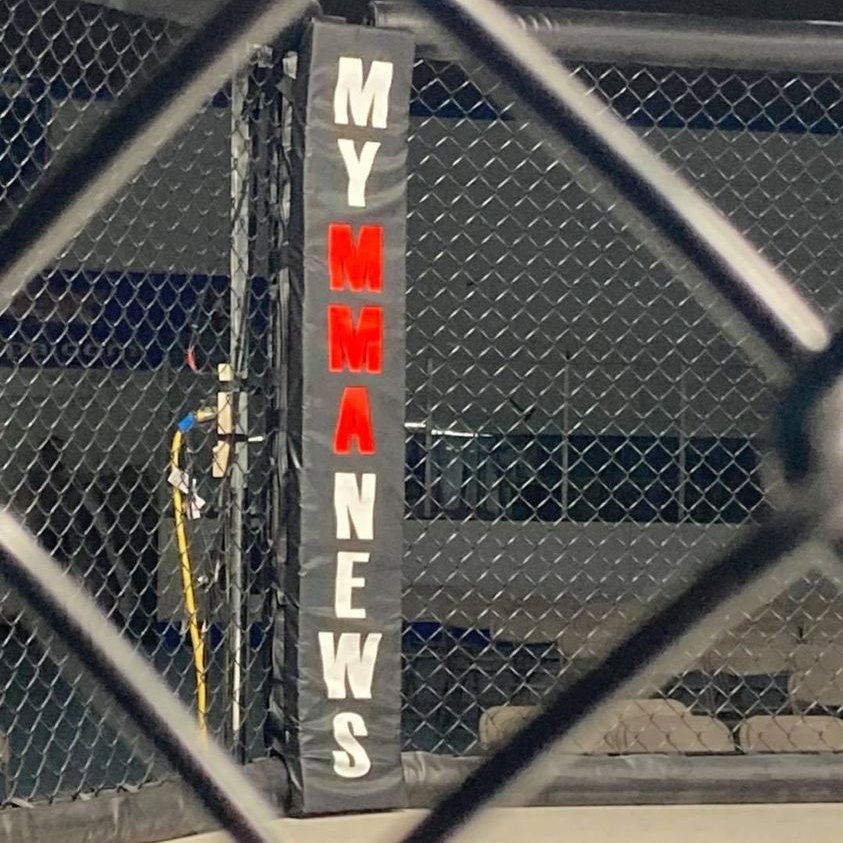 MyMMANews.com – We cover everything from MMA, BJJ, Bare Knuckle, Wrestling, Boxing, Kickboxing, and Judo
News, Opinions, Videos, Radio Shows, Photos and more.