World MMA Association: The future of MMA
MONTE CARLO, Monaco (January 28, 2015)- The mission of the World Mixed Martial Arts Association (WMMAA) is to continue growing as the world's governing body for professional and amateur MMA. WMMAA has already granted more than 50 memberships worldwide in its less than four-year existence.
WMMAA SANCTIONED MEMBERS

Afghanistan, Argentina, Armenia, Australia, Austria, Azerbaijan, Belarus,         Belgium, Brazil, Bulgaria, China, Chinese Taipei, Columbia, Croatia, Cuba,       Czech Republic, France, FYR of Macedonia, Georgia, Germany, Greece,           Hungary, India, Iran, Italy, Kazakhstan, Kyrgyzstan, Latvia, Mexico,               Moldova, Mexico, Moldova, Monaco, Mongolia, Morocco, Netherlands,               Netherland Antilles, Nicaragua, Nigeria, Paraguay, Poland, Romania, Russia,     Senegal, South Korea, Serbia, Singapore, Slovakia, Spain, Suriname,             Tajikistan, Turkey, Turkmenistan, Ukraine, United States, Uzbekistan               Venezuela
______________________________________________________________
"My personal vision for WMMAA is extremely optimistic," WMMAA president Vadim Finkelchtein commented. "Short term, we plan to launch female divisions. Midterm, we aim to sign agreements with institutions like WADA and other world agencies and unions. It's really essential in order for MMA – and that's our long term goal – to become recognized internationally, including by the Olympic Committee, and to become official in SportAccord as well as the Olympic Games.
"Three years ago, when we first started, I didn't dream we would have achieved as much in such a short time span. As of today our association has close to 60 members. We are just gearing up and the interest towards WMMAA keeps growing exponentially. The level of competition evolves with each new championship under the WMMAA banner and participating teams keep getting stronger. The National Federations that are members of WMMAA are evolving as well.  To date, we've held three World Championships, several World Cups, European and Asian Championships, and this year the Pan-Am Championship will follow."
The WMMAA's philosophy stresses respect, honor, loyalty, self-discipline, competition, safety and education, as opposed to strictly fighting, hurting or defeating an opponent.  WMMAA has made tremendous strides around the world, particularly in 2015, and its future appears to be boundless.
"The WMMAA had a deeper impact in 2015, not only within the sport, but also the perception of what MMA really is in terms of it being a non-professional platform," WMMAA Vice President Tomas Yu said.  "For the past two years, we've been focused on structure, developing financial models through data mining, which have resulted in value proposition that proved to be transformational, setting the standard for how we would proceed.  Once we set this agenda, everyone in our organization had a very clear focus.
"It's important to note that our sport is not just a sport, it's an art featuring mixed martial artists, not fighters.  Trash talking and aggressive public behavior may get MMA on TMZ but, as far as role models are concerned, I'd much rather have somebody like Holly Holm than Ronda Rousey because of their contrasting personalities.  Media, unfortunately, follows irrelevant gossip, instead of helping to drive an educated movement in MMA."
Understanding the need to reach a global market, Yu introduced core business principals in a sport environment to drive organizational value, integrate athletes, provide a flexible showcase of talent, and much more.  Yu also recognized the need for global leaders and he has aided in the development of the first Bachelor's and Master's degree programs in Combat Sports Administration.
Through the initiative of Yu and Pan-American members, the WMMAA is the only organization to have a universal MMA officials' database, yet, Yu has a tremendous challenge ahead in terms of common knowledge and perception of MMA in most countries.   In many cases, the country's Minister of Sport is reluctant to fund membership simply because it doesn't consider MMA a sport due to its non-Olympic status.
First, Yu must approach the country's Administrator of Sports with MMA updated data about why MMA is indeed a sport, even though it isn't recognized by the Olympic Committee.  In lieu of MMA not being an Olympic sport, the WMMAA does have its own version, The WMMAA World Championships.  The next obstacle is gaining financial support, so he speaks with the Minister of Tourism about untapped potential revenue streams and economic growth resulting from fans, athletes, media and administrators who will be attending international events in his or her country.
"Fight week leading up to an event, for example, creates commerce," added Yu, who is a New Mexico-based merchant banker.  "We need to educate everyone in the industry that making money isn't against our philosophy and MMA isn't just about selling tickets and pay-per-view buys.  MMA offers more opportunities to create corporate sponsors than any Olympic-sponsored sport.
"Unsanctioned MMA events in non-WMMAA member countries are clearly unsafe for its participants.  I believe that official MMA sanctioning by a worldwide organization like the WMMAA has to be sold for its added values.  What other sport teaches respect like MMA?  Hurting people, other than to defend yourself, isn't part of true MMA teachings."
The WMMAA philosophy is working, though, based on its remarkable growth in such a relatively short time period.  Last December in Prague, the 2015 WMMAA World Championships set records with 49 represented countries and nearly 200 athletes.
"We've (Yu is also President of the WMMAA Pan-American Division) more than doubled membership (North America, South American Central American and Caribbean) in the past year with seven official members and five more on the way.  In 2016, we need to better educate people worldwide about MMA values, as we are what the WMMAA does and stands for.  We're not promoters; WMMAA is a sanctioning body.  And equally important is to determine what is needed for the future of MMA, in addition to effectively achieve our goal to be the world's official MMA governing body."
Information
www.facebook.com/World.MMA.Association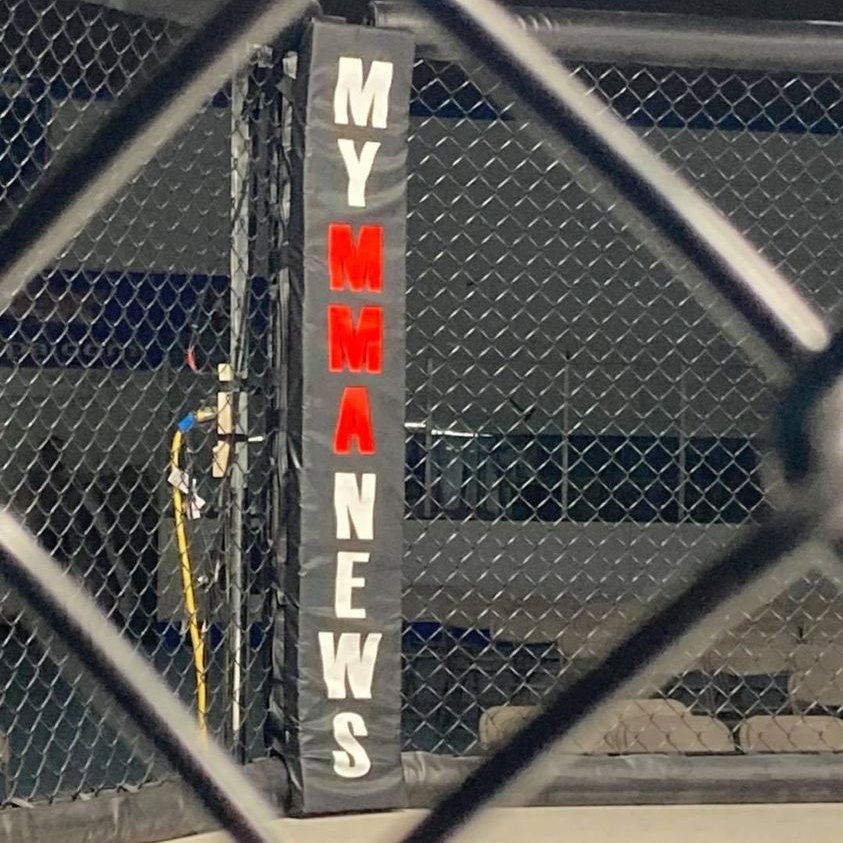 MyMMANews.com – We cover everything from MMA, BJJ, Bare Knuckle, Wrestling, Boxing, Kickboxing, and Judo
News, Opinions, Videos, Radio Shows, Photos and more.