Andy Nguyen defies doctor's orders, fights weeks after arm shatter
It was just a few short months ago, August to be exact, when 37-year-old Andy Nguyen sustained an injury that would normally sideline a fighter anywhere from 6 to 12 months, maybe more. Nguyen was fighting Magalie Alvarez at Lion Fight 57, at The Joint in Las Vegas, when just 14 seconds into the second round, Alvarez launched a heavy bone-shattering kick into Nguyen's forearm.
There was no doubt about it, Nguyen was going to need surgery to repair her severely damaged appendage.
BONEBREAKER Magalie Alvarez #LIONFIGHT57 #muaythai #infightstyle pic.twitter.com/26cJ0sZQki

— Lion Fight (@LionFight) August 4, 2019
"Man, that shit broke in half," Nguyen told MyMMANews.com. "Both bones. I was blocking a kick and wanted to catch it at the same time. Its one of those things, you KNOW it can happen, and it did. Surgery was the very next morning."
'The CrAsian" Nguyen said that the doctor advised her that she could start training in six months. Now I'm no math expert but that would put the calendar right around February 2020 before she could start training once again.
"I laid in bed rest for four weeks," Nguyen said. "It drove me crazy… and fat. I started to go back to the gym 6 weeks after the break. No MMA/Muay Thai training. Just cardio and VERY light weights. Started to hit bags and mitts by week 7. Light spar week 9."
Then, without making too much noise about what she was about to do, Nguyen took a fight overseas in China, at the end of October.  There she took on Wang Lu Ping in a contest that would go the judges for a decision.
"I was scheduled to fight in China BEFORE I broke my arm," Nguyen said. "Exactly 12 weeks from my second Pro Muay Thai fight. I told the doctor what I was going to do. He said 'the bone heals 6-12 weeks depending on the person.' I got an x-ray done a week before China and it was at 78% healed. He recommended to wait ANOTHER three weeks, however, I already have been training. I was ready. I felt great. My cardio was great! I worked on being in shape."
WATCH THE BEIJING COMBAT FIGHT BELOW:
While the scorecards show that Ping won the contest, Nguyen and many others feel that the decision went the wrong way.
"I won that fight even though the judges gave it to her," Nguyen said. "It was my 'warm up' for RIZIN," (hinting at a fight that would later be announced).
Nguyen said that her opponent even offered her the trophy she was awarded following the contest. "The CrAsian" politely declined.
"It was a great experience," Nguyen said. "Beijing Combat is still new to this. They are like babies. It will take some time. That's not my last fight with them. Judges never really liked me when I was a juvenile so what's the difference?
"I didn't promote it because my mother stalks my social media," Nguyen said about the contest. "My whole family was worried about my arm. Thought I retired. Thought that was it. The end. I didn't want people to worry. Its MY life. Plus, Beijing Combat does not use Instagram, Facebook, nor Twitter so it was pointless to promote it."
Continuing to defy the odds, Nguyen now diverts her attention to a bout in Japan.  She will soon meet Ai Shimizu on the New Year's Eve co-promoted by Bellator MMA and RIZIN.
"Ai Shimizu is a rising star. Miyu Yamamoto's protege. Cute, I must say," Nguyen said of her opponent. "I'm signed with Lion Fights exclusively in North America, giving me the right to fight in Asia anytime I want. I so grateful to be able to end 2019 with a bang on this huge Bellator Japan RIZIN 20 New Year's Eve card! Im honored!"
Last year Nguyen turned heads and gained international recognition when she walked out to Michael Jackson's 'Smooth Criminal' at RIZIN 13.  As a result of her performance, Nguyen would go on to win an award from famed MMA journalist Ariel Helwani.
One might think that after two fights, following a devastating injury, Andy Nguyen might decide to take it easy in 2020, although that doesn't seem to be her style or in her plans.
"I honestly don't know! I know I'm not done fighting, no matter what life throws at me," Nguyen said. "I will never be that fighter with the perfect or padded record. But I am 'The CrAsian'… I'd like to win 'Walk Out of the Year' again! I'd love to win this bout coming up. Making history. Bellator cage in Japan! I have Lion Fights after RIZIN. Date is TBD."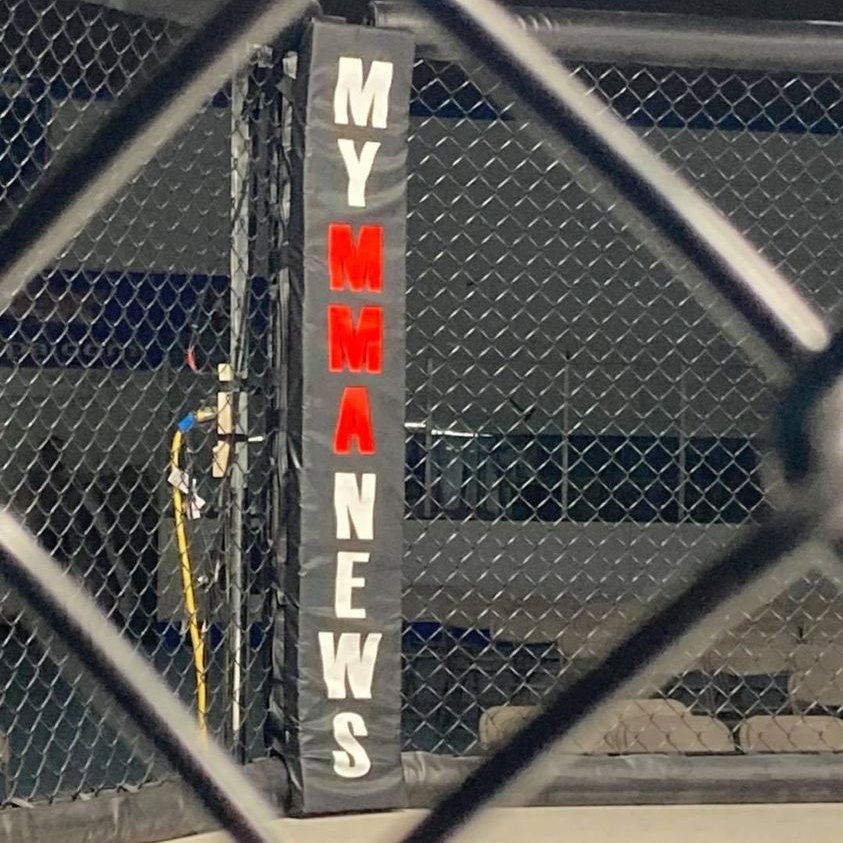 MyMMANews.com – We cover everything from MMA, BJJ, Bare Knuckle, Wrestling, Boxing, Kickboxing, and Judo
News, Opinions, Videos, Radio Shows, Photos and more.