'The All American' Brian Stann retired from mixed martial arts after an epic brawl with Wanderlei Silva in 2013.  Following the loss, the former Marine Corps Captain took on a role as a UFC commentator, a position he held until last month when he announced he would be leaving the job.  The former World Extreme Cagefighting light heavyweight champion briefly explained his reasoning via social media.
On August 21 Stann wrote:
"I am announcing my departure from calling fights w/ the UFC. I have been offered an amazing leadership role with a fast growing Real Estate Firm and will be attending Northwestern (Kellogg) for my executive MBA this fall. Thank you to everyone for years of support, especially the athletes and coaches whom I love deeply. I will continue to be a huge MMA supporter and attend many events. Thank you to everyone from FOX and Zuffa who helped me so much in this journey. @jon_anik you are my brother and that will never change, and I cannot tell you how important your friendship has been to me. My wife @teressa_stann who has endured so much and supported me through war, fighting, and now this transition, I love forever and thank you so much. This move is to focus more on my family. I traveled 26 weekends last year for work while also working a full time job. Transition and change are a part of life and I am really excited to prove my worth to my new company and hopefully showcase the diverse skills military veterans and mixed martial artists possess. Thank you all. – Brian"
Stann also serves at the Hire Heroes USA President and Chief Executive Officer.  Hire Heroes is a national nonprofit organization providing veteran employment services.
Yesterday Stann joined Ariel Helwani on the MMA Hour where he went into greater detail to talk about his reason for stepping down from the UFC gig.  Can't say we blame the Silver Star recipient either.  Shaun Al-Shatti breaks it down on MMAFighting.
"I spent the entire (past) weekend with my kids, and I've been able to do that for several weekends in a row, which doesn't typically happen for me, and that's a big reason why this switch took place," Stann explained on The MMA Hour. "As you know, I love calling fights, and I loved being a sports analyst. I loved my time in college football and I loved my time calling fights in the UFC, and for a long time I thought, 'hey, this is something I'm going to do for the next 15 to 20 years.' The difficulty becomes, obviously, that you're always working the weekends. Just for a stateside fight in the country, I would leave on Thursday, I wouldn't come home until Sunday. If I was going out of the country, which I did a lot of international shows, I would leave on a Wednesday, I wouldn't get home until Monday.
"I did 26 shows last year alone, that's half the weekends. And even if I didn't work a regular job — which I do — even if I didn't work a regular job, that's a lot of time to be away from my family. And as my girls get older, I mean, I'm missing soccer games, I can't coach any of my kids' teams. Eventually I'm going to start missing semis, homecoming, proms, things of that nature if this is my chosen career path. And ultimately, in addition to the time away from family, there's just no guarantees in television, right? Things can change in the heat of the moment.
"We don't know what network the UFC is going to be on in a year-and-a-half. They don't know. They're going to go through those deals, and for guys like me, what happens? I've got three kids, and as comfortable and secure as I feel in my abilities as an analyst, there's a lot that's up in air that's kind of left to chance there. And then, really the third reason, and this would occur to me a lot — as much as I loved calling fights and I thought about my future, I'm not building anything, I'm not leading anything, and I just, I didn't want that to be my career. When I look back at what I've done with the best years of my professional life, I didn't want to just say, 'Man, I called some really great fights.' I wanted to do something a little bit more than that.
"I decided to begin applying to a bunch of elite executive MBA programs," Stann said. "And I thought to myself, after seeing Mike Goldberg leave, after seeing Kenny Florian kind of doing some different things, after seeing all of the changes at ESPN and all the changes at FOX Sports 1, you start to realize, 'Man, a career in television, there's a lot left up in the air.' Just because people love you now at 36 does not mean they'll love you when you're 45. And so, when a bulk of my income is all resting in a fate that I really don't have a lot of control over, I thought 'OK, I want to hedge my bets and I'd like to go back to school, and I think getting an elite MBA would be very beneficial.'
"So I did that, and out of the programs that I applied to, I chose Kellogg. It just seemed to work with my schedule best. And I had a great conversation with (television executive) Craig Borsari at the UFC, and I felt that he was really upfront and honest with me about the unknowns of the television future, in terms of what network they may be on. It could be FOX, it could be a number (of different networks), it could split. We don't know, and so there's no guarantee that they can give me right now, outside of the fact of saying, 'Hey look, we really love your work, we appreciate everything you're doing, and we plan to use you very often, but there's no guarantee there.'
"So when [the new offer came], the opportunity was just far too good to pass up," Stann continued. "It's an incredible company, it's fast-growing, it's got a great private equity company behind it that I really respect the leadership. The CEO of the company, who I'm going to work directly for, is a very, very intelligent man with a lot of experience. He's a great leader, he's someone I'm going to learn a tremendous amount from. And there's an executive team at that company and some hard-working employees that I'm going to learn a lot from. It's an opportunity that I simply can't pass up, where I'm going to get the chance to build something in a company that's going to probably triple in size in the next two years.
"I didn't call [the UFC] to negotiate because I didn't think that was right," Stann said. "It's one of those things where, I've transitioned a lot in my life, and when you're going to transition away from something that you've really enjoyed, that you really know you're going to miss, you've got to rip the band-aid off. If you slowly peel it, even if the UFC came back and made a great offer, I was still going to sit there after these shows, flying home at 4:30 in the morning, thinking about all of the time that I missed with my family, thinking, 'Man, this can't last forever, what am I going to do next?'
"And if try to make this transition when I'm 40 years old, that's an even longer part of my résumé where I'm not in a for-profit company leading as an executive, and that's not what I wanted. And this opportunity is exactly what I was looking for, and I'm going to have a ton of responsibility. I'm going to be extremely busy, and as you know, I like being extremely busy. There's a lot of complexities, there's a lot of problems to solve. I love doing that, and I'm going to be able to do that while also getting my executive MBA from Kellogg at the same time, and it's a great opportunity. And I'll miss the UFC.
"This was difficult, because the 48 hours after I made the decision, I made the phone call to the UFC, I started to miss it," Stann added. "It really hit me that this was real. And then I started my first — we had a launch week at Kellogg, and that's the only time you go for a week. The rest are long weekends. And I met my entire class of 56 people, these special human beings from all over the world, they're all brilliant and talented, and I started to communicate with some of the new leadership in the company that I'm moving over to, to start getting some new information and lean into that transition, and that helped tremendously.
"It made me realize that I made the right decision, not only for me, but most importantly for my family and their long-term success, and me being home. As a parent, we all know, the best things with our families happen on weekends. And as much as I love this sport and I love the athletes, I love the coaches, I love calling fights — man, to sacrifice half the weekends a year away from my kids, I know at 50 years old I would've looked back on that, I would've regretted it bad."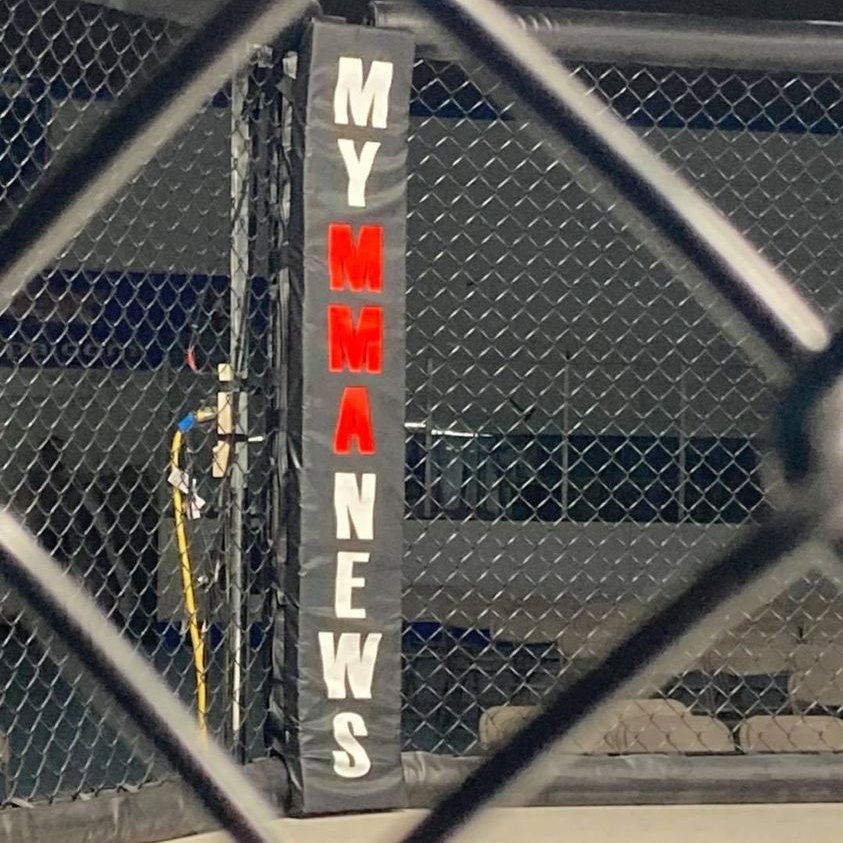 MyMMANews.com – We cover everything from MMA, BJJ, Bare Knuckle, Wrestling, Boxing, Kickboxing, and Judo
News, Opinions, Videos, Radio Shows, Photos and more.