CFFC & BORGATA EXTEND DEAL IN 2016 TO INCLUDE NEXT GENERATION AMATEUR SERIES
New Deal & New Series with Cage Fury in the New Year
Since it's inception – Cage Fury Fighting Championships (CFFC) has thrived in the northeast region of the United States. As one of the nation's top regional MMA promotions, CFFC has made it's home in Atlantic City and more specifically the Borgata Hotel, Casino, & Spa. "Partnerships with CBS Sports and the Borgata, give CFFC a platform like no other regional MMA organization in America," said CFFC CEO Robert Haydak. This Halloween will be the 12th time Cage Fury puts on a show at this venue, and it won't be the last.
The relationship between the Borgata and Cage Fury has been beneficial for both parties. During a tough time in Atlantic City – with four of the 12 casinos in town closing last year, Cage Fury and the Borgata have managed to thrive and revive the combat sports culture once found in Atlantic City.
"CFFC brings a diverse and fresh group of people to its shows here at Borgata that is unlike any non-gaming entertainment experience on property," said Borgata Senior Vice President of Operations, Joe Lupo.
With the renewal of CFFC's relationship with the Borgata, several back-to-back events have been added to the schedule for next year. CFFC is now launching the "NEXT GENERATION" series, providing the area's top amateur fighters a chance to fight in a world class professional organization – where they will be treated the same as the nation's top professionals. "We are very excited to expand the CFFC brand by offering amateurs a place to sharpen their skills as they begin their journeys of becoming professional MMA fighters, said CEO Robert Haydak. "At CFFC, we are acutely aware of how invaluable a professional and first-class experience is to establishing both the casual fan base and our fight roster. CFFC will raise the bar in amateur MMA."
In charge of matchmaking for the newly launched "NEXT GENERATION" series will be former CFFC Welterweight Champion and current UFC fighter, Jonavin Webb. "Jonavin is a great addition to our team," continued Haydak. "He is well respected in the fight game and understands fully from first hand experience what our athletes go through. His experience will play a huge role in establishing the next generation of super stars at CFFC.
"I am more than happy to be back with my family at CFFC," stated Webb.
"This was something I always wanted to do and for no other organization than Cage Fury. I owe a lot of my success to the current matchmaker Arias Garcia. I plan to follow his footsteps and to help the local fighters reach their potential."
Going into the new year, it will be up to Webb to balance his UFC career alongside his renewed relationship with Cage Fury. "I believe it's going to be easy to balance being a UFC fighter and a CFFC matchmaker," replied Webb. "A lot of fighters have normal desk jobs outside of the cage. Luckily for me, my job will be doing something that I love to do."
The first "NEXT GENERATION" all amateur event will take place at CFFC 54 on January 8th 2016 at the Borgata. The following night will showcase an all-professional event at CFFC 55, which will also take place at the Borgata.
"The growth and evolution of CFFC has been outstanding and is a true testament to the hard work and dedication of one of the country's top mixed martial arts organizations" concluded Lupo.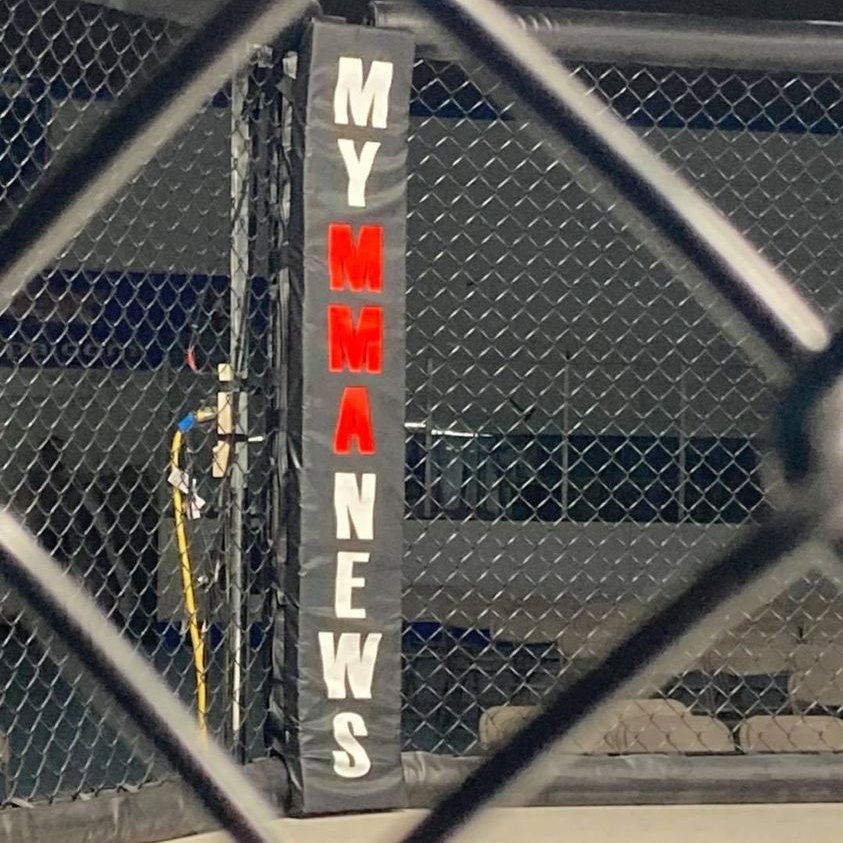 MyMMANews.com – We cover everything from MMA, BJJ, Bare Knuckle, Wrestling, Boxing, Kickboxing, and Judo
News, Opinions, Videos, Radio Shows, Photos and more.