Colin Parr looks to continue forward momentum, aims quick turnaround
Shamrock FC photos from Colin Parr's Facebook page
Earlier this month, Colin Parr (2-0) earned his second professional mixed martial arts victory with a win over Chris Petty at Shamrock FC 314.
In his first two fights as a pro, Parr has only seen 2 minutes and 14 seconds of total fight time.
Parr finished Petty with strikes just 1:38 into their fight on Jan. 12.  Prior to that victory, a 36-second armbar submission put an end to his fight with KeMonjea Jones in September 2018.
It was last year in the Jones fight that Parr made the leap to the professional side of combat sports after taking 12 fights as an amateur mixed martial artist, as well as competing in three kickboxing bouts.
In his last outing as an amateur, Parr would lose a hard fought unanimous decision to Evan Elder, but the lessons he took from the loss have influenced his early success as a pro.
"If you know anything about Evan Elder, you know he is a top-tier fighter," Parr said. "I think I put up a good fight against him. I learned a lot about myself, and even though I lost a decision, I felt I was ready to take the next step."
Colin Parr vs. Evan Elder – Shamrock FC 303 – March 2018 – Parr's last amateur fight
Parr's amateur career dates back to March 2014, more than four years before making the transition to pro.  The 27-year old fighter went 9-3 as a ammy and believes that some of the setbacks he endured will help mold him as a professional.
"I just knew when it is time to go pro. I talked to my coaches and training partners. Too many guys make that jump too early not realizing that those numbers stick with you forever. If you go 0-2 at the start of your career because you were not ready, that stays with you. People see that. I wanted to make sure I was ready," Parr said.
With no wrestling or MMA experience as a youth, Parr sort of just fell into the sport. He played football most of his life and wishing to stay athletic, one day Parr just decided to walk into a jiu jitsu gym.  The rest is history.
"I was very fortunate," he said. "I just happened to pick one of the best jiu jitsu schools in the area. My first day I was choked out by a kid about half my size. I was like 'what is this?' From there I was hooked."
He now make the 20-minute drive from Illinois to St. Louis to his home gym at Watson Martial Arts where he trains under former UFC fighter Kyle Watson.
Working as a security guard overnight from 11 p.m. to 7 a.m., Parr's days are flip-flopped from most everyone else.
Once his shifts end in the morning, Parr heads home to get the rest his body needs before he hits the gym at night.  After several hours of working out and getting in the training he desires, Parr heads to work.
"Sleep, wake up, workout, go to work, repeat," Parr said of his routine.
On paper, Petty was the far more experienced fighter going into his contest with Parr earlier this month.
"He had ten pro fights compared to my one," Parr said. "We watched a lot of film on him, and I just knew where I had to be successful."
With two short-lived fights to his credit, and the ease of making the lightweight limit, Parr just wants to fight, and fight often.
"The (weight) cut for me is easy," Parr said. "I walk around around at 180-pounds. I have no trouble getting down to lightweight."
How soon can we expect to see Colin Parr compete again?
"I like Shamrock FC. I would love to fight for them again.  They were really great to me but I want to get back in there again as soon as possible.  If another opportunity comes up, I have to take it.  I'm ready.  I was back in the gym training the next day after my last fight."
As of press time no fight has been booked or announced, but Parr says that he is ready.
He would also like to thank head coach Kyle Watson and striking coach, Jason Ciluffo. "Without them I am not the fighter I am today," Parr said.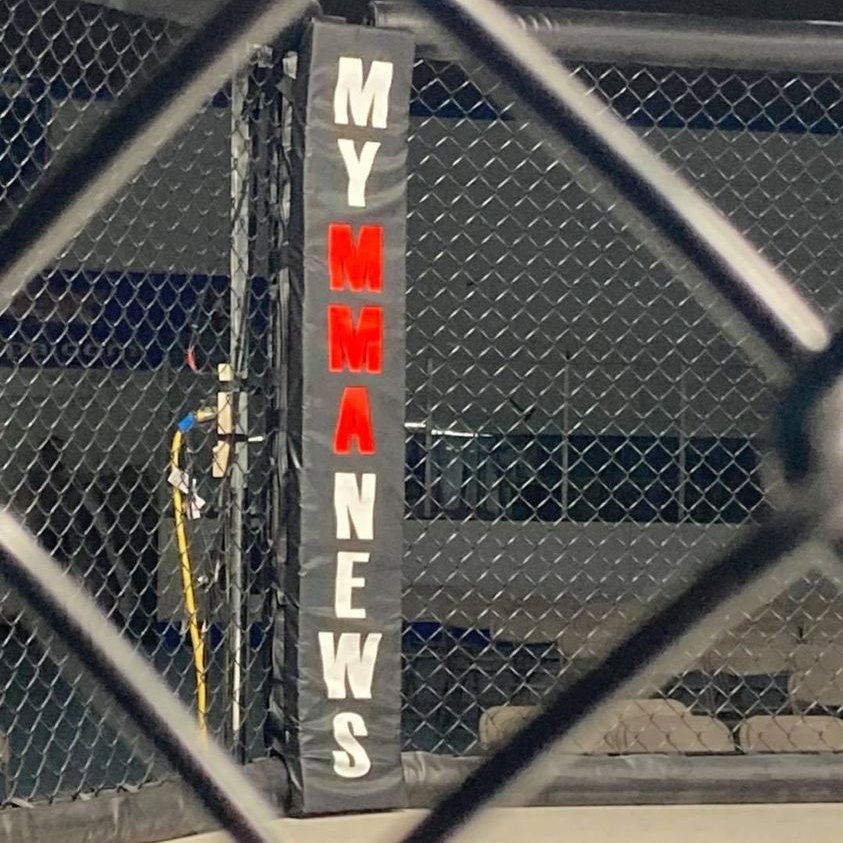 MyMMANews.com – We cover everything from MMA, BJJ, Bare Knuckle, Wrestling, Boxing, Kickboxing, and Judo
News, Opinions, Videos, Radio Shows, Photos and more.