Global Proving Ground – GPG 24 Crowns Two New Champions
GPG 24 Crowns Two New Champions

Article by Adam Crist, Photos by Lance Stein
Global Proving Ground – GPG 24: Fighting For Wounded Warriors featured a double header of championship action, and a solid card stacked with stoppages.
Darren Mima took on Juan Puerta in a back and forth flyweight war. Back and forth action for the short time it lasted as Puerta had some slick takedowns and solid striking mixed with Mima's technical striking. Fans were rumoring Mima's heavy hands would be too much for the tough Puerta, but Puerta never backed down and kept coming forward with his own. Unfortunately, during a heated exchange, Puerta had the crowd puzzled as he started tugging on his own arm, clearly bothered. Mima wasted no time jumping on his wounded prey following up with heavy shots until the referee stepped in calling a halt to the contest 3:24 in the opening stanza.
Desmond "M80" Moore returned home to the GPG cage to vie for the organization's strawweight title against Albert Tapia. This bout had fireworks written all over it from the opening bell with methodical striking mixed with heated exchanges. During the second round, Tapia came forward aggressively walking right into a well timed right hook from Moore crumbling Tapia to the canvas, making him the inaugural GPG strawweight champion.
Nah-Shon "The Rock-N-Rolla" Burrell returned to the GPG cage taking on Dustin Long. Long possessed a significant reach advantage over Burrell but that didn't stop "The Rock-N-Rolla" from walking down his much taller opponent with beautiful punch combinations transitioning to thunderous leg kicks which clearly took its toll quickly. After hurting Long several times, Burrell smelled blood in the water and put a striking clinic on his foe earning him the TKO victory, and making him GPG's new middleweight champion.
OFFICIAL GPG 24 RESULTS:
Lloyd Reyes defeated Shaun Spath via second round TKO
Sambet Naimanbayev defeated Dwayne Holman via first round TKO (1:59)
Azamat Murzakanov defeated Eric Ellerbee via first round TKO/Doctor Stoppage (1:52)
Darren Mima defeated Juan Puerta via second round TKO/Docter Stoppage (3:24)
Desmond Moore defeated Albert Tapia via second round KO (3:18)
Nah-Shon Burrell defeated Dustin Long via first round TKO (4:40)
For more information on Global Proving Ground click here.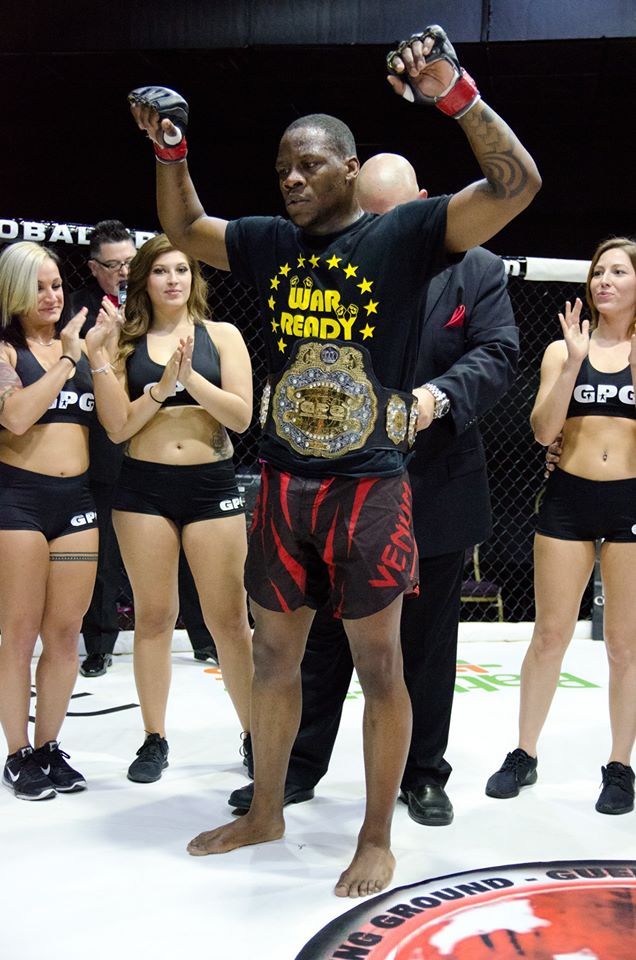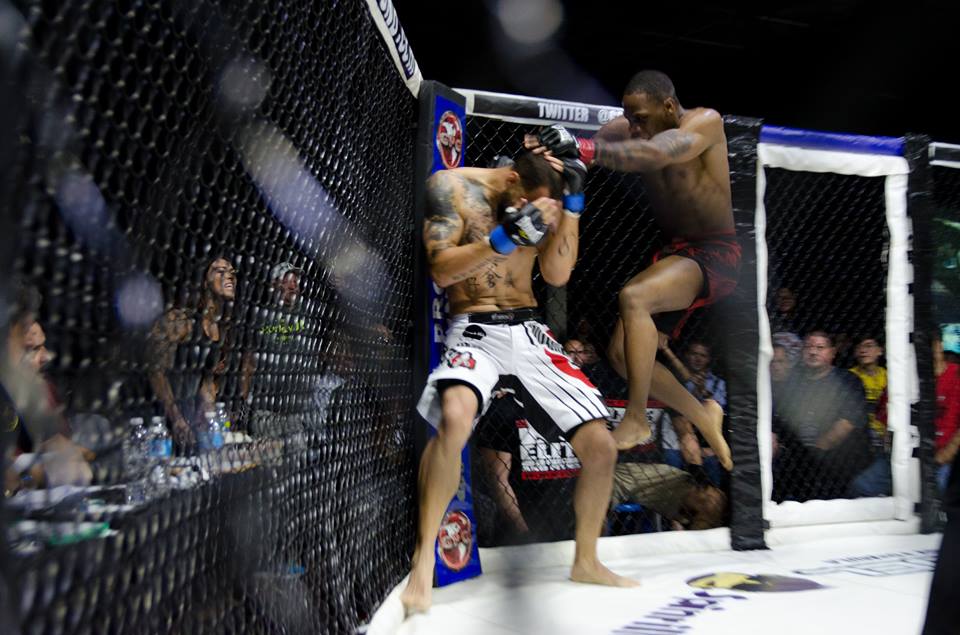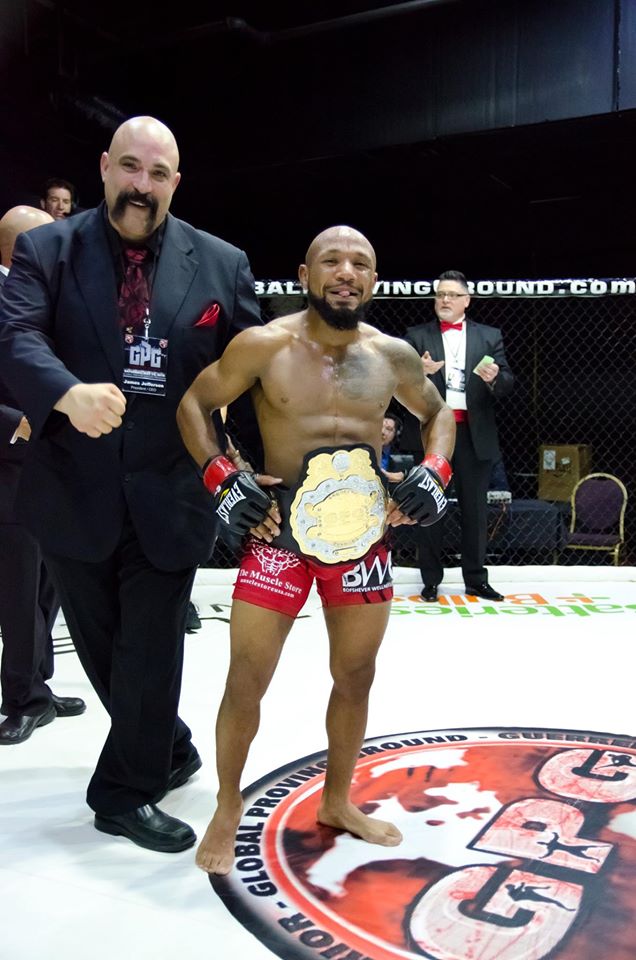 Follow MyMMANews.com on Social Media
The following two tabs change content below.
Adam Crist
Currently studying Broadcast Journalism at Wilmington University, Adam's passion for the sport only grows stronger when a fighter's voice can be heard. He thrives on asking detailed questions to inspire the thoughts behind the punches in hopes that each fighter can find their proper justice. Specializing in pre and post fight interviews for MyMMANews, Adam strives to keep the fight fans up to speed with the most recent and authentic MMA news possible. He is Co-promoter of Delaware's premier kick-boxing and Muay Thai organization, IBF Promotions. Recently he has also accompanied MMA organizations Global Proving Ground and XCC as Co-host and ringside commentator.
Latest posts by Adam Crist (see all)