Kristy Wolterbeek ready to showcase striking skillset at XCC 29
Kristy Wolterbeek, 25, will step into the cage for the very first time this Saturday, August 19 when she takes on Sandra Chheng at Xtreme Caged Combat 29 in Philadelphia, Pennsylvania. Do not be fooled by the fact that this is her first sanctioned fight, Wolterbeek has been having a string of bad luck to include opponents falling off fight card to promotions completely cancelling events.
Chheng is coming off a unanimous decision victory over Linda Silsith Bye at Cage Fury Fighting Championships 65 in May. She is now 1-0 as an amateur, but in her path with a hungry, dedicated, and focused, Wolterbeek.
We have spoken with Wolterbeek in the past but unfortunately her fights never came to fruition. After several attempts, we are now just five days away from her long-awaited debut and we caught up with the Virginia native to discuss the long road to get here.
"The hardest thing I think is programming because you know that in a six week fight camp everyday matters and it is a strict program throughout the six weeks," Wolterbeek said.
"Every two weeks possibly change your strength training and you focus on training for that fighter. Offseason you try and get better every discipline but when you have a strategy involved you train for that fighter during the fight camp. So a lot of the planning that was involved, just kind of you know, once it gets confirmed it's go time. You put all this effort in training, involve certain coaches and then it just gets dropped and you kind of don't know where to go from there. Sometimes it gets kind of dropped, not so sure, so there's like a week where you don't really know they might find a replacement, they might not. So I think the biggest struggle with all that was just planning purposes, because I'm on track and the next thing I have to change my planning, and then I'm on track again. So there was a lot of adaptation there and again like I said with different fighters, different strategies. So I've had two or three different strategies with the two or three different fighters and I think those are the biggest struggles. It's been great for me as far as staying in shape and staying on track and staying motivated, so I did see some positives come out of it. I'm a completely different fighter, stronger, more explosive than I was three months ago from the three different fight camps so there are positives and negatives but planning is probably the hardest thing."
During all this time of you training and preparing for a fight you've also had to change gyms as Claudia Gadelha's Academy in Randolph, New Jersey is no longer open.  Can you walk me through that transition and if it has any impact on you getting ready for this Saturday?
"So the adjustment was smooth, I think that it happened kind of right after my second fight dropped so the fact that my second fight dropped was maybe blessing in disguise because I was going to the gym transition. So I did have to get set up at Pure, meet everyone, got some awesome new training partners, awesome new coaches, and I just feel like home there. They kind of just accepted me and kept me right on track where I was. So the transition was smooth and I am there about three days a week. But I'm also still working with Don (Cioffi) twice a week and I do wrestling as well over at Buxton. So the transition was smooth and I'm rolling through with all these coaches. I've got a huge support system so it's been great. The New Jersey area is fantastic for me."
I see you post a lot of strength and conditioning videos online, is that area your biggest strength?
"Yes I do think strength is my strength and because of that especially in the 105 pound weight class that's kind of one of my biggest focuses. I do have a strength coach on with me four days a week, so I lift four days a week in the morning. I'm tapering down as it gets closer but because I'm 105 and I cut the weight to get down there, when I've been competing in jiu-jitsu I definitely feel stronger than all my opponents. I do want to keep as a main focus for me and keep my strength, my strength. That's huge for me and I'm with Don twice a week. Because of this particular opponent I do want to focus more on my striking, so right now my game I'm focusing a lot on strength and striking. Those are my two biggest disciplines to focus on now."
We are in fight week, you have to get down to 105.  How are you feeling just a few days out and do you foresee any issues making the mark?
"Weight cut is going great. I'm about halfway there already and I think the majority of the rest of the weight is going to just be water weight coming off. The strength coach I'm with four days a week helps a lot with that. He does my nutrition as well, get me ready as far as cardio, strength and conditioning, covers all of it, supplementation. So the weight cut is going perfect, I feel great. I think yesterday was when I started tapering down my water so I do notice that, but besides that my body feels ready to go. I feel a little bit faster, a little bit more explosive now that I'm lighter as well. I foresee any problems I'm a little nervous because this is my biggest weight cut but like I said, I have a huge support team so I feel like everything's on track and I should be good to go."
What is your biggest concern with your opponent? Were able to get much footage on her see that is making you focus heavily on striking?
"Striking is my focus because actually I think that's where she lacks. I do know that she competes a lot and jiu-jitsu and I think he's a higher rank than me in jiu-jitsu so my game plan and my strategy I think is I want to keep it standing. She's very explosive on the ground. I know she knows how to move. I do have video footage on her. I think she's gonna be a very game opponent. She's actually one of the strongest I've come across as well so I think for me the best option for my strategy is gonna keep it standing. I've been working very closely with Don and I think I'm ready."
Because it took so long to get this first fight to actually happen and you have been in camp so long, do you want to take some time off or jump right back in there after Saturday is said and done?
"I actually have my next fight confirmed for Maverick MMA 3 on September 30 in Stroudsburg, Pennsylvania. The way these fights have been dropping, I am wanting to get them scheduled and get them in there.  I'm willing to accept the fights and I hope my opponents follow through.  I want to keep the ball rolling."
Everytime I see photos or videos online you are in the gym.  What do you do for work that allows you to train so often?
"I do have a full time job.  I've been blessed enough though to work from home.  I'm in real estate.  I actually work for the same company that I worked for in Virginia before I moved out here to train.  My boss has been super supportive, allowed me to adjust my hours, work with me and accept the fact that I want to fight.  So I am available to work and train twice a day."
Looking into your crystal ball, how do you see this fight going down in Philadelphia on Saturday?
"In a perfect world I hope I can get a TKO with my strikes.  That's been my main focus so that's what I'm gunning for. The rules are a little different than what I am used to with two-minute rounds.  I'm hoping to take her down and get a TKO.  That's my gameplan.  I know she's gonna be strong, coming at me as well.  I hope we both have a great fight. I want my striking to come out on top."
Last but not least, anybody you want to thank, coaches, training partners?
"There's too many to name but definitely but family, friends, coaches.  My dad's been there 100 percent.  He is a huge support system for me.  He's gonna be coming out here to watch my fight.  Strength coaches, Ryan Crossfield with Stay Strong Strength and Conditioning, my coaches that will be cornering me, Andy Main and Craig Hannigan, Buxton Wrestling, they have been a huge help and Don Cioffi for striking.  I've had the world supporting me, especially my new sparring partners, Quinn and Marissa. They've been there every day for me."
Xtreme Caged Combat 29 takes place Saturday, August 19, at The National Guard Armory, located at 2700 Southampton Road, Philadelphia, PA 19154.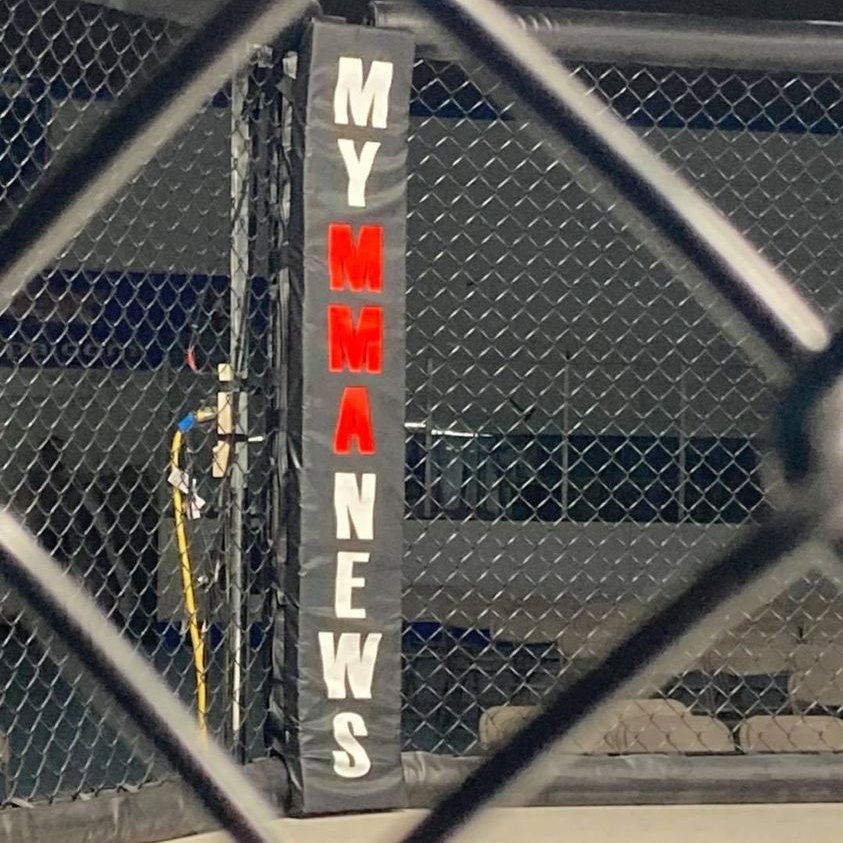 MyMMANews.com – We cover everything from MMA, BJJ, Bare Knuckle, Wrestling, Boxing, Kickboxing, and Judo
News, Opinions, Videos, Radio Shows, Photos and more.