Machine vs. Beast – Mike the "Irish Machine" Stewart collides with Lewis "Beast" Rumsey at CFFC 34
This Saturday it is "Machine" vs. "Beast" when Mike "the Irish Machine" Stewart (9-5) collides with Lewis "Beast" Rumsey  (9-10) at Cage Fury Fighting Championships (CFFC) 34.
Last night My MMA News spoke with Stewart about his upcoming bout as well as some of the challenges he has faced along the way and what the future holds for the 34-year-old New Yorker.
My MMA News – Mike, you have a significant advantage over your opponent in Rumsey as far as experience in whom you have competed against.  14-pro bouts and let's take a scroll through some of the names.  UFC Middleweight Champion, Chris Weidman, former UFC middleweight and now Bellator lightheavyweight, Tom DeBlass, Ultimate Fighter standout Krzysztof Soszynski, and Duane Bastress.  Rumsey hasn't had it easy either but he certainly hasn't been thrown into the gauntlet as you have.
Mike Stewart – "Everybody is the most dangerous guy you are gonna fight.  He (Rumsey) is not Chris Weidman but he's still a grown ass man.  He can knock me out.  I didn't get into this to have a padded record.  Who I have faced has really pushed me as a fight.  I'm a lot better than my record says but that's how you get better.  I have gotten more experience by fighting these guys than by fighting lemons.  There is no honor in fighting a fight where there is no chance of you losing."
My MMA News – What do you know about Rumsey as a fighter and how do you match up against him?
MS – "I've watched some of his fight.  I know he's a wrestler."
My MMA News – "But so are you. You have a pretty accomplished wrestling career yourself."
MS – "I see some of his tendencies but look, he can deal with me.  I focus on me.  Wrestling and jiu-jitsu in practice or tournament is different than wrestling or jiu-jitsu and getting elbowed int eh face.  I focus on me.  I don't even let a guy get started.  That's how I neutralize."
My MMA News – There's a story (and for those of you who don't know, Stewart was a competitor on Season 8 of the Ultimate Fighter) about you being on your way to the weigh-ins for your first pro-fight and you just happened to take a detour and try out for TUF and made the show.  Tell us a bit about that?  How does that just happen?
MS – "Yeah, it's true.  I was driving with my manager at the time.  My first fight was up in Plymouth (Mass.), and the tryouts for TUF were in Boston.  We went up a day early and there were literally 10,000 f**ing people all in their TapOut sht, it was just nuts.  They put everyone together in a room and then they call two numbers at a time and you get 30 seconds to grapple from your knees and impress them.  I look over and I see Dana White and everyone so I just blasted this guy (his opponent).  Then they sit you down and interview you and everyone as trying to some character to try to get on the show.  I made the show and then of course my first fight is against Krzysztof Soszynski.  I had a total of probably 46 seconds in the cage in all my experience and my first opponent has about 25 pro-bouts.  It was good for me though.  It really fast forwarded my educations being under the lights like that."
My MMA News – You won the Reality Fighting light heavyweight championship but haven't fought for the organization since January 2010, more than four years ago.  They still have you listed as their champion.  What's the deal with that?
MS – "You know, it's not them, really.  They just haven't had anyone for me to fight.  They don't have the guys, the talent, up there in Massachusetts as the do in Jersey.  It's hard for me to even get fights in New Jersey.  It's always been a challenge for me to get fights."
My MMA News – I just have to know, how does an Irishman like yourself, an Irish fighter celebrate St. Paddy's Day?
MS – "I'm Irish every day of the fking year.  I'm Irish on a fking Tuesday.  St. Paddy's doesn't do s**t for me.  I fought last year on St. Paddy's in Delaware and spent the night trying to find a plastic surgeon cause nothing is open in Delaware at that hour.  I won the fight but….good times."
My MMA News – Where are you currently training?
MS – "Westchester Fight Club.  I'm the head MMA coach.  We have Muay Thai coaches, boxing, and strength and conditioning coaches also.  We have a new 16,000 square foot facility."
My MMA News – You have made mention that you started MMA pretty late in the game, how old were you when you started?"
MS – "I started around 25 or 26.  I wrestled but didn't know MMA was an otpion.  I've been wrestling since I was six years old.  There aws this f**king void in my life.  Then I found Jiu-Jitsu and fell in love, and then I found out I could punch someone in the face at the same time and there has been no looking back.  It was like winning the lottery."
My MMA News – Being that you had a late start do you have a goal, a mark you want to set or a target date to step away?  Where do you want to go with this?
MS – "When my coaches tell me I'm not getting any better then I'll decide.  This year is going to be hard.  My wife is pregnant (the couple's first child) so that is going to be new and something I have to adjust to, but I'm getting better and I don't see an end in sight."
My MMA News – Obviously the goal is to get to the UFC, but do you want to do that on your own accomplishments in the cage or would you be willing to do the show (TUF) again?
MS – "The show is a very difficult thing.  My wife and I were getting back together when the filming began and my father was dying.  That season that I did in particular is when fighters were really acting stupid and people tell me all the time it is a good thing I didn't stay in the house because I would have ended up getting arrested.  You had Junie Browning throwing bottles, acting like a complete asshole, people getting drunk.  That's just not me.  Getting to the UFC is something I can accomplish on my own merit.  I'm not saying I wouldn't do the show again because it's a great opportunity, but I'm not 18 or 21 like those guys."
My MMA News – It has been great talking with you Mike.  Best of luck this coming weekend.
MS – "Thanks.  I'm loking to go out there and push the pace."
Cage Fury Fighting Championships 34 takes place Saturday, April 19 at the Mennen Arena in Morristown, N.J.  For tickets visit cagefuryfightingchampionships.info
Follow My MMA News on Facebook
Visit us on the web at MyMMANews.com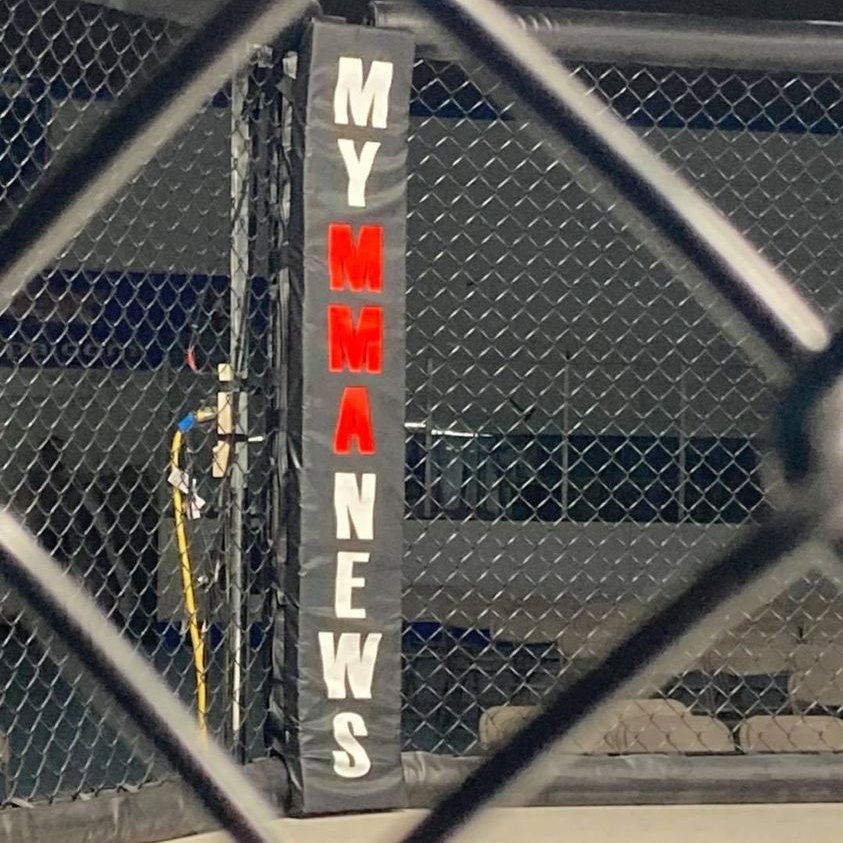 MyMMANews.com – We cover everything from MMA, BJJ, Bare Knuckle, Wrestling, Boxing, Kickboxing, and Judo
News, Opinions, Videos, Radio Shows, Photos and more.