McGregor Making a Move to Lightweight?
Not content with dominating the featherweight division, "The Notorious" Conor McGregor claims to have his sights set on bigger and better things after he's done cleaning house with Jose Aldo this December. The interim featherweight champ has been in Los Angeles all week doing what he does best, flaunting his newfound wealth and talking massive amounts of trash.
Bloody Elbow reports that McGregor announced his plans to move up a weight class during a media event in L.A. earlier this week. "I feel I want Jose to show up, I'm going to retire Jose and end his career, and then I'm done what I've said I would do," said McGregor. "I said I would kill the featherweight division, there's nobody left."
However, top lightweight contender Donald Cerrone has something to say about McGregor's eyeing of the lightweight belt. Cerrone took to Twitter to admonish the Irish interim champ for his big talk and basically told him to mind his business. It'll be interesting to see if sparks fly when the two cross paths during UFC 191 fight-week activities later this week. Cerrone (28-6 MMA, 15-3 UFC) will battle current lightweight champ Rafael dos Anjos (24-7 MMA, 13-5 UFC) for the title Dec, 19.
Truth be told, Cerrone isn't necessarily wrong. As great and entertaining as McGregor is, he has a long way to go before moving up a weight class. It would be exciting to see what he would do at 155 lbs. as well as how he copes with a completely different style of fighting. Before any of that can happen, McGregor has to deal with Jose Aldo first. Without the official UFC featherweight championship belt, McGregor's boasting is little more than hot air—until he has the trophies to prove it.
McGregor (18-2 MMA, 6-0 UFC) was named UFC Interim Featherweight Champion after defeating contender Chad Mendes (19-4-1 MMA, 13-4-1 UFC) at UFC 189 in July. McGregor made quick work of Mendes dropping him by TKO in the second round. The Notorious one was originally set to fight the legitimate UFC Featherweight Champion, Jose "Scarface" Aldo (25-1 MMA, 7-0 UFC), but the belt-holder pulled out due to a rib injury sustained during training. The two are set to finally square off at UFC 194 on Dec. 12 to decide the UFC undisputed featherweight champion.
McGregor is currently one of the coaches in the UFC's reality show, "The Ultimate Fighter," which begins its 22nd season on Sept. 9. McGregor and his European team will face off against an American team coached by Urijah Faber. Yahoo Sports notes that McGregor brought Aldo to the TUF gym in a bout of reverse psychology in advance of the upcoming bout.
"They brought him into The Ultimate Fighter gym on the final day. I shook his hand, I'm not trying to scare him. I cannot scare him anymore, " said McGregor. "I want to cuddle him and tell him that it's going to be OK. I want to shake his hand and show him it's OK."
Despite all of McGregor's bluster, Aldo is still the odds-on favorite to retain his belt at UFC 194. The experts at Betfair break down the predictions for all the upcoming cards for the rest of the year, and rest assured the fight isn't going to be a walk in the park for anyone. The site currently cites the odds for McGregor at 8/15 and Aldo at 6/4, but it will be interesting to see Aldo in action as it's been a while since Scarface as actually stepped into the octagon.
The last official match that Jose Aldo fought was his successful title defense against Chad Mendes at UFC 179 way back in October 2014. By the time Aldo and McGregor get in the ring it will have been more than a year since Aldo had an actual fight. The fight will be McGregor's third in 2015 alone. Here's hoping Aldo remembers how to take a punch (or a kick).
Keep a close eye on Aldo in the coming months and watch out for more gossip to come down the pipe during the ongoing UFC 191 events.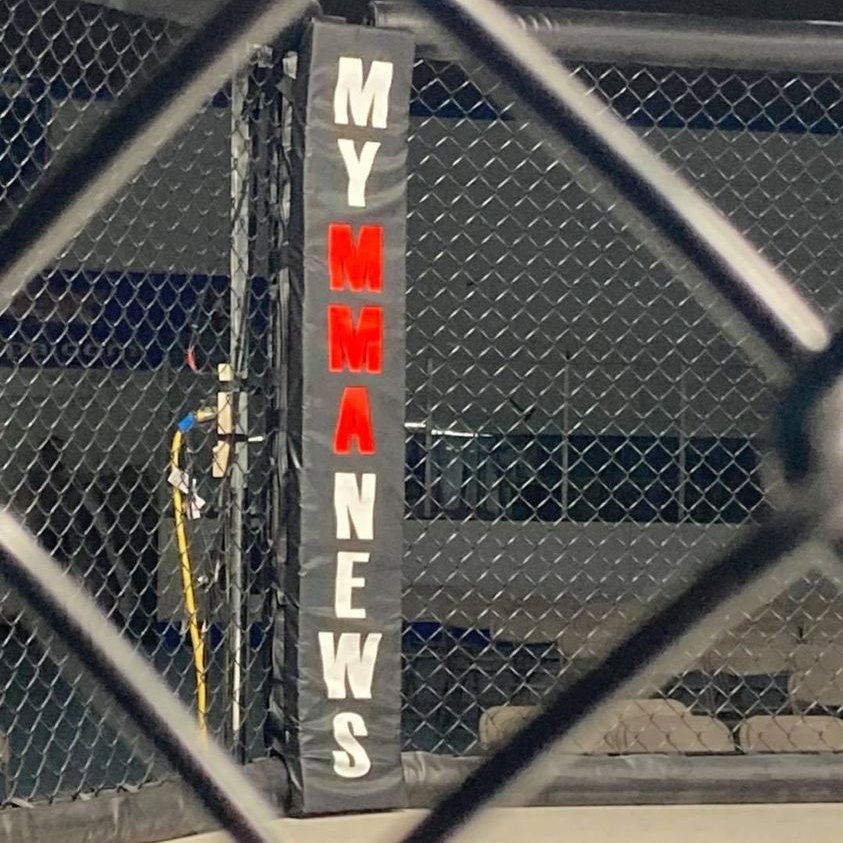 MyMMANews.com – We cover everything from MMA, BJJ, Bare Knuckle, Wrestling, Boxing, Kickboxing, and Judo
News, Opinions, Videos, Radio Shows, Photos and more.