Meet Alice Parker, the 86-year-old woman behind Bare Knuckle medallions
The Story Behind The Bare Knuckle Medallions
If you have ever watched a Bare Knuckle Fighting Championship event, you have likely witnessed a time-honored tradition that takes place after a fight concludes, but never fully understood its true meaning.
Scott Burt, Founder and President of the Bare Knuckle Boxing Hall of Fame, located in Belfast, New York, enters the squared-circle following each fight and awards medallions to the competitors, a small token of reward for their commitment to the sport.
Burt is also the President of the official Bare Knuckle Boxing sanctioning organization, the Police Gazette Boxing Corporation. His bare knuckle fight rules, Burt's Rules of Engagement, are used in today's legalized bare knuckle fight events.
"We are not a promoter," Burt said.  "We are the 'World's Oldest Active Sanctioning Body.' We double-sanction events. For example the Florida Commission sanctions an event…we then also put the historic Police Gazette sanctioned stamp on it too…icing on the cake you might say."
The true meaning behind the medallions is a tale that often gets lost on fight night due to timeline requirements of a live broadcast, but it is one that has interested those who are fascinated with one of the world's fastest growing sports.
History
"The original police Gazette Diamond Belt was made in 1884 by Richard K. Fox, publisher of the Police Gazette tabloid," Burt said.  "Fox turned it into a magazine with much focus on boxing, and it became the Bible of Boxing with absolutely no rival. This 1884 belt was America's first-ever belt. Any belt whatsoever you see today owes it's origin to ours. The original Police Gazette belt was melted for its gold content in 1927. It was first won by John L. Sullivan as the American belt. Fox later stripped Sullivan of it, put diamonds on it, called it World instead of American and gave it to Jake Kilrain after he defeated Jem Smith. Sullivan then famously won it back in 1889…. the fight Sports Illustrated recently called 'the brawl that started it all'.
"Sullivan trained for that fight right here in rural Belfast, NY… a town so small we still don't have a traffic light 132 years later," Burt continued.  "I saved and restored the rotting structure, putting over $100,000 of my own money into the project.. just for the sake of history. When I first opened the dilapidated structure, amongst all the cobwebs and 14 stray cats was his original equipment. These original training barns of Sullivan now house the World's only Hall of Fame dedicated to the bareknucklers. In 2016 I was out of the blue contacted by Steve Westlake, owner of the Police Gazette. He said 'We've been watching what you've been doing, and want to give you 100 % control of the belt and all the authority to do with it what you will. You clearly do what you do just for history and honoring history… but there's a catch Scott.'
The catch came with a price
"Even though the Gazette went on honoring gloved boxers, the original bare knuckle Police Gazette Diamond belt was melted in 1927… so you have to design a new one that pays tribute to the original and is better," Burt recalled Westlake saying.
That's when Burt went on a search to make something special.
He found the belt plate tucked away and proceeded to have new ones cast, some for making a belt, some for medallions.
Burt would soon enlist the help of friends and family to keep tradition alive.  One of those behind-the-scenes family members is 86-year-old Alice Parker, Burt's mother-in-law.
"Alice and I hand-construct the medallions," Burt said. "I put an ornate emblem on their front that represents a current event or the state we are sanctioning an event in, and on the back I attached notation that spells out the date and city of the event. Each medallion is numbered and recorded with the receiver's name in our ledgers in our Knuckle Town USA offices," he continued.
"Because we often have different sponsors for our ribbons, but more because we can't seem to find a manufacturer who understands that the ribbons have to be sewn in a V shape to hang properly and not pucker, my 86 year old mother-in-law Alice Parker sees them for me."
"It's a bit of a ritual though," Burt said of Alice's participation.
"No sewing before my coffee Scott," Alice would say.
"Yes ma'am, cream and sugar?" Burt asked.
"You know how I like it," Alice laughs.
"We have a lot of fun working on them together, with lots of laughs poking fun at one another," Burt said.
The next major bare knuckle fighting competition to be held in the U.S. is BKFC 16 which takes place March 19 in Biloxi, Mississippi.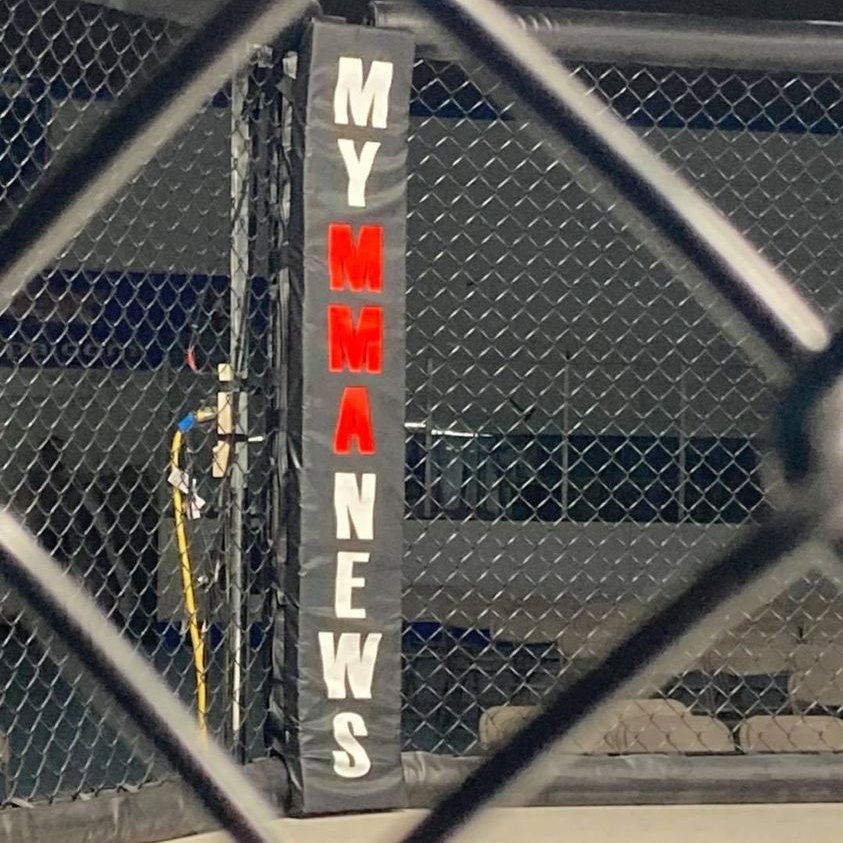 MyMMANews.com – We cover everything from MMA, BJJ, Bare Knuckle, Wrestling, Boxing, Kickboxing, and Judo
News, Opinions, Videos, Radio Shows, Photos and more.