Meta, the parent company of Facebook, and the UFC are working together to make a special UFC-themed experience in Meta's Horizon Worlds social VR platform, according to a Meta blog post on Wednesday.
In the UFC zone, you'll be able to watch 4K, 180-degree streams of fights, socialize with other players about UFC, see a virtual recreation of the Octagon, and compete in in-world games to get "exclusive unlockable rewards" and eventually become "a UFC Hall of Famer." It's set to launch sometime in November.
Whether you regularly sit beside the world-famous Octagon or just catch the occasional high-profile match up, professional mixed martial arts is among the most thrilling sports in the world to watch live. And today, we're excited to announce that we've partnered with UFC to bring the MMA action home to the Meta Quest Platform. Now, thanks to the immersive magic of VR, you can experience the drama and excitement of live MMA action featured on UFC FIGHT PASS from the best seat in the house in Xtadium from YBVR and coming soon to Meta Horizon Worlds.
"We're thrilled to deepen our partnership with UFC," says Meta's Director of Metaverse Entertainment Content Sarah Malkin. "There are few experiences as riveting as watching an MMA fight live, but not everyone can catch the action in person. VR offers uniquely immersive events, letting fans get up close and personal for every takedown, submission, and knockout with UFC FIGHT PASS in Xtadium and Worlds."
"We tested this technology successfully with a handful of MMA events last year, and now we're going further," says Craig Borsari, Chief Content Officer and Executive Producer at UFC. "The schedule of live MMA events available in Xtadium through UFC FIGHT PASS is growing and we'll be helping to build out a dedicated UFC world in Meta Horizon Worlds that will offer the greatest fights in UFC history in a 4K 180-degree environment. We're just scratching the surface of how we can use this technology to create greater fan engagement and grow this sport."
The Xtadium Experience
MMA fans can expect 4K resolution and 180-degree VR capture as they experience live immersive fights with cage-side seats for free in Xtadium. Enjoy the action alone or with friends and switch camera angles throughout the fight to get the best view of every matchup. And after the fight ends, account holders can log in to UFC FIGHT PASS to access a library of UFC PPV cards plus the best original UFC FIGHT PASS content such as Fightlore, Year of the Fighter, and more.
"Mixed martial arts is an intense, fast-paced sport where the action can quickly shift and the stakes can change in a matter of seconds," says YBVR CTO and Co-Founder Sebastian Amengual. "VR enhances the viewing experience by providing an up-close, immersive view of the action. It's one thing to watch a fight on a flat screen, but being virtually cage-side, feeling the proximity of the fighters and the raw energy of the match up is an entirely different experience. Additionally, MMA's one-on-one nature, the use of an enclosed fighting area (like the Octagon), and the varied angles of combat all lend themselves incredibly well to VR's strengths, making it a particularly compelling broadcast in virtual reality compared to other sports."
To ensure the best viewing experience and optimal video resolution for live games and fights in Xtadium, YBVR uses advanced compression techniques and adaptive bitrate streaming which adjusts the quality of the video in real time according to the viewer's network conditions. That helps ensure a smooth, high-quality stream even under fluctuating bandwidths. And YBVR's streaming technology is designed to efficiently utilize bandwidth, delivering high-resolution video with lower latency.
"Reaching the UFC fan community in VR is a significant milestone for us," says Amengual. "This isn't merely about delivering content—it's about creating a whole new way for fans to connect with the sport they love. The MMA community is extremely passionate and dedicated, and providing them with the ability to be 'over the Octagon fence' and experience the matches like never before is something truly extraordinary. We hope to deepen their connection to the sport and offer them a platform to connect with fellow fans, creating a global community that can share in the excitement of every match."
Here's the current schedule of upcoming matchups that'll stream live in Xtadium:
August 4: LFA 164
August 18: LFA 165
September 8: Cage Warriors 159
September 22: LFA 168
October 6: LFA 169
October 27: LFA 170
November 17: LFA 171
December 9: Fight Pass Invitational 6
December 15: Cage Warriors 165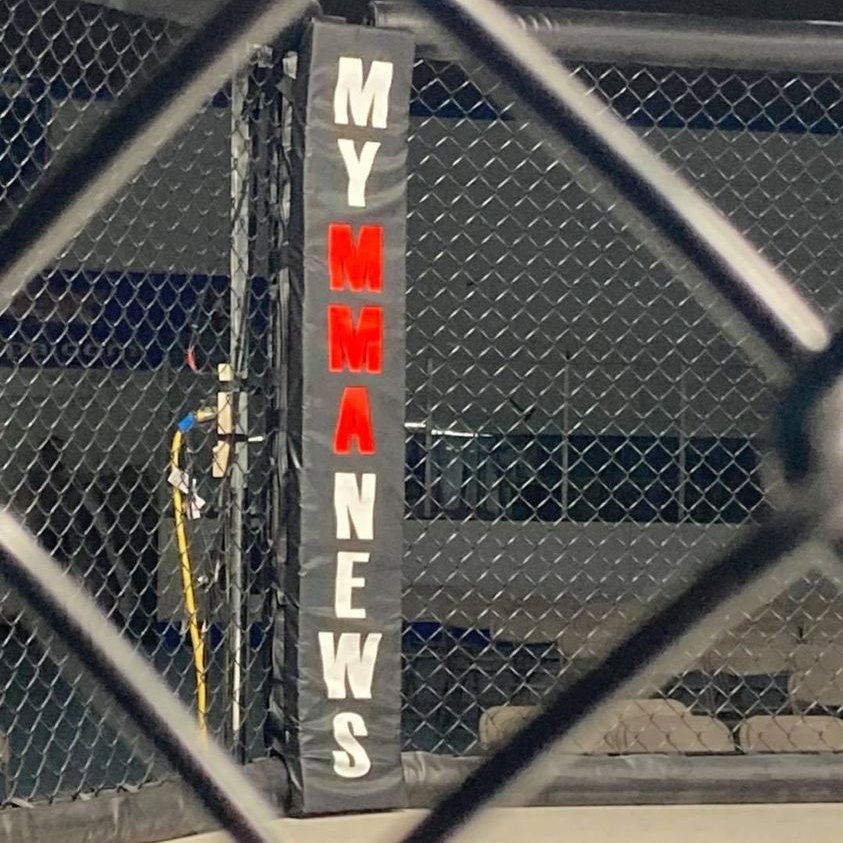 MyMMANews.com – We cover everything from MMA, BJJ, Bare Knuckle, Wrestling, Boxing, Kickboxing, and Judo
News, Opinions, Videos, Radio Shows, Photos and more.