Omar Kellom : "If you're not injured, you're not training"
Win, lose, or draw, Omar Kellom (2-6-1) is one of those fighters always brings the excitement.  The 32-year old amateur mixed martial artist will be the first to tell you that his record is not very impressive, but you will never not be entertained.
I caught up Kellom earlier today as he was en route to Pittsburgh, Pennsylvania where he will be coaching youngsters in a wrestling tournament this weekend.
He will be competing on next weekend's PA Cage Fight 35 fight card in Wilkes-Barre, stepping into the cage against Luis Rivera (1-3) as the two men duke it out for the promotion's lightweight title.  It is a fight that fight promoter Paul Matreselva Jr., is calling "a fans dream match," and states that "judges will not be needed!"
Kellom believes the energy he brings into the cage is what leaves the fans satisfied.
"I just got out there and do my thing.  I'm a natural fighter.  I ain't trying to be technical.  Look at my last fight.  It was the bloodiest fight in the history of amateur MMA.  I wore the blood like a coat.  People love that shit," Kellom said.
"Not that Brazilian Jiu-Jitsu isn't a great martial art but I'm not trying to do jiu-jitsu in a fight.  I've never wrestled in any fight in my life.  Look at Tyron Woodley.  He was a great UFC champ but he's boring.  Nobody says 'I have to watch Tyron Woodley fight.'  I'm more like Conor McGregor.  I' exciting.  He builds his own lure.  He goes out there and fights.  That's what I do."
When asked about his opponent on March 23, Kellom didn't seem to be to fond of the man.
"He's got a big mouth," Kellom said.
"We'll test his chin, but his mouth…. it's fucking big."
Kellom continued, "Out of the cage he's a great guy, but I think him being surrounded by hype got to his head."
To add to the unpleasantness of the fight, Kellom added that he was not impressed by his opponent's skillset.
"He's got these heavy, high, over-extended punches.  He's the haymaker king."
As far as a prediction for the fight Kellom said, "I'm going to surprise a lot of people."
In preparation for the Rivera fight, Kellom has been working with Coach Gene Reed in Scranton.
"He's a great boxer, great coach.  He embodies the art of boxing," Kellom said.
The camp has not been easy though, as Kellom will tell you that he has fought through a string of injuries to get here.
"If you're not injured, you're not training. That's what Paul (Matreselva Jr.) always says, and I believe it."
Kellom tells MyMMANews that he plans to win the title and defend it at least once before transitioning to the professional side of the sport.
"I'd like to do one more advanced rules.  I didn't really get to explore it in the fight against Jim Fitzpatrick.  It started off nice, but it didn't work out in my favor.  I wan to have the mentality of a pro before actually going pro," he said.
Get your tickets now for PA Cage Fight 35 at Genetti's Hotel and Conference Center. http://www.pacagefight.com/tickets.html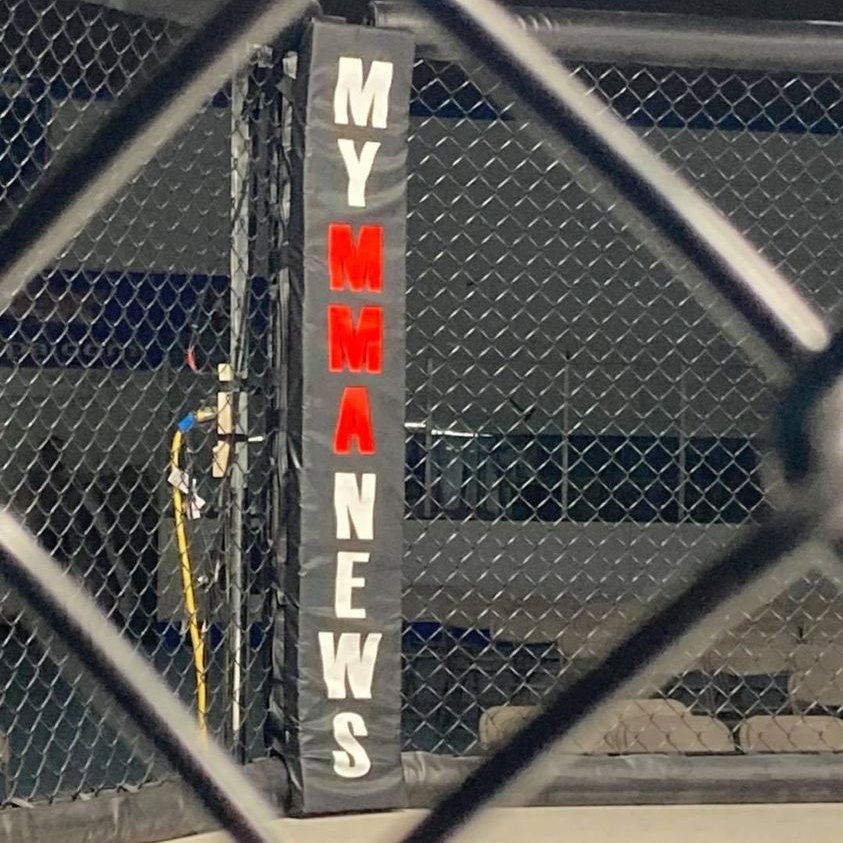 MyMMANews.com – We cover everything from MMA, BJJ, Bare Knuckle, Wrestling, Boxing, Kickboxing, and Judo
News, Opinions, Videos, Radio Shows, Photos and more.