Queen of Bare Knuckle, Bec Rawlings: "Bare knuckle was meant for me"
BEC RAWLINGS LOS ANGELES MEDIA WORKOUT QUOTES & PHOTOS
"Queen of Bare Knuckle" Shows Off Skills Ahead of Matchup on "BKFC 2: A New Era" Saturday, August 25 from the Mississippi Coast Coliseum in Biloxi, Mississippi & Live on Pay-Per-View
Photos by: Luis Mejia / Bare Knuckle Fighting Championship (BKFC)
LOS ANGELES (August 17, 2018) – The "Queen of Bare Knuckle" Bec Rawlings met with media in Los Angeles on Thursday to discuss her return to Bare Knuckle Fighting Championship (BKFC) and offer an inside look into the bare knuckle discipline.
Rawlings will be stepping into the ring at "BKFC 2: A New Era" on Saturday, August 25 from the Mississippi Coast Coliseum in Biloxi, Mississippi and broadcast live across the United States and Canada on pay-per-view in state-of-the-art 4K.
Tickets are available now exclusively at www.bareknuckle.tv ranging from $35 to $250. "BKFC 2: A New Era" will be broadcast across the United States and Canada, exclusively on pay-per-view through MultiVision Media, Inc. on all major television and streaming distribution outlets for $29.95.
Rawlings scored a thrilling victory in the inaugural BKFC event and will return to BKFC 2 to take on professional boxer Britain Hart. Rawlings was joined by BKFC pay-per-view analyst Benny Ricardo, as well as her coach John Bastable, to go over the technical points of bare knuckle fighting, including the unique hand-wrapping technique.
Here is what Rawlings, Ricardo and Bastable had to say Thursday from City of Angels Boxing Gym in Los Angeles:
BEC RAWLINGS, Former UFC Fighter; Defeated Alma Garcia at BKFC 1
On Bare Knuckle Fighting Championship…
"It took a lot of time and effort to really get MMA respected and looked at like a proper sport, and I think it's going to take that with bare knuckle. But from the last event and how smoothly that ran, how professional it was, the fights were great. We all looked like seasoned fighters out there, which we were, and I think that's what we definitely need to keep doing and it will progress from there.
"I think the U.S. and even Australia one day will open up to doing bare knuckle as well, because it's such a great event. It's a great fighting sport, and it wasn't any crazier than MMA and boxing, as you saw from the last event.
"BKFC is doing it right, they're doing it very professionally. They're bringing in all the right people and all the right fighters. As long as it keeps going that way, I think the sport is going to take off.
"A lot of boxing fans are coming over to bare knuckle because they love the stand-up aspect of boxing and this is just a new cool, fun twist. It's taking it back old-school.
"Even just around the local scene in Australia, I was with the UFC fighting and winning with the UFC and I could walk around a boxing promotion and no one would bat an eyelash at me. They would acknowledge me, but they weren't interested in what I was doing. But as soon as I signed to fight bare knuckle I had so many people talking to me and offering really encouraging messages.
"So, it kind of evoked all the boxing fans to really get behind it and excited for it. It's been pretty cool."
On fighting at BKFC 1…
"I finally settled in when I landed a really clean uppercut. To be hit, it didn't feel any different than MMA at all. It's more like a sting than a thud for a boxing glove.
"The only difference I found was punching her, if you didn't select where you were going to punch you felt it a little bit in your knuckles, but nothing crazy. The swelling was quite bad, but I swell and bruise really easily. It wasn't too far different from MMA.
"After BKFC 1, I had multiple messages from fighters in Australia, the U.S., even people with the UFC, asking me how I was treated, if it was fun, if I would do it again and how they could get involved.
"It was just a whole bunch of different emotions, but a lot of interest in it. And I've got a lot of Australians wanting to get involved. Australians love to fight. I don't think you've ever come across an Australian boxer that doesn't go in there and leave it all in that ring. It's ingrained in us. This sport is definitely built for an Australian."
On her upcoming bout at BKFC 2…
"Nothing has really changed on our side of it. My coach is a kung fu and open hand combat expert, so everything he has known for years we have just translated into the boxing aspect of it.
"I guess we now know what to expect fight week, what it's going to be like in there. That was kind of the unknown back (in June). But I had so much fun last time, and I'm excited to get back in there and do it all again.
"Bare knuckle was meant for me. I can't wait to face off against Britain Hart on August 25th. This sport is all about precision and I know she's going to come to fight and try to take this momentum from me. I'm not going to let that happen."
BENNY RICARDO, BKFC Pay-Per-View Analyst
"BKFC 1 in Cheyenne (Wyoming) was the first time in 130 years that a bare knuckle fight was sanctioned in the United States. So, it is a long time coming.
"With bare knuckle fighting you need to be very precise. You have to punch through your index finger and middle finger and transfer that through the forearm where it cushions the blow. Outside of that you are going to break your hand.
"A fight has five two-minute rounds. There's not much of a feeling out period.
"When I saw Joey Beltran was going to fight Tony Lopez I knew it was the fight of the night, and sure enough it was. That was a lesson in managing the time. At the beginning, Tony was feeling him out and by the third round he got into his rhythm, but it was too late.
"For the men, it has always been three-minute rounds. So, they have to find a way to manage the two-minute rounds in BKFC.
"The rules of (BKFC) are similar to boxing rules, which is David Feldman's way of convincing the states. MMA fighters use Knees, shins and elbows.
"Sam Shewmaker had the shot of the night. He fought a special forces guy who was chiseled and 305 pounds. I didn't think he had a chance. Then you see him in the fight and land that overhand right. It was over.
"What you can enjoy with bare knuckle fighting, that you can't with boxing now, is the best fighting the best.
"On the television side, MultiVision is sparing nothing to do this. BKFC 1 and BKFC 2 both being produced in 4K is tremendous, and you can see the action with extreme clarity."
JOHN BASTABLE, Rawlings' Coach
"They supplied wraps, bandages and tape, so that is what we used. For myself, it was the first time we wrapped like this because we had never competed in bare knuckle before.
"It was the first time for all of us. The basis of the wrap is that the four knuckles of the hand are fully exposed.
"The thumb and the wrist are stabilized, but besides that it is bare knuckle.
"After the fight, (Bec) had no damage to the wrist at all and no breaks in the hand at all, so the support worked. There was swelling and bruising, but the tape did the job."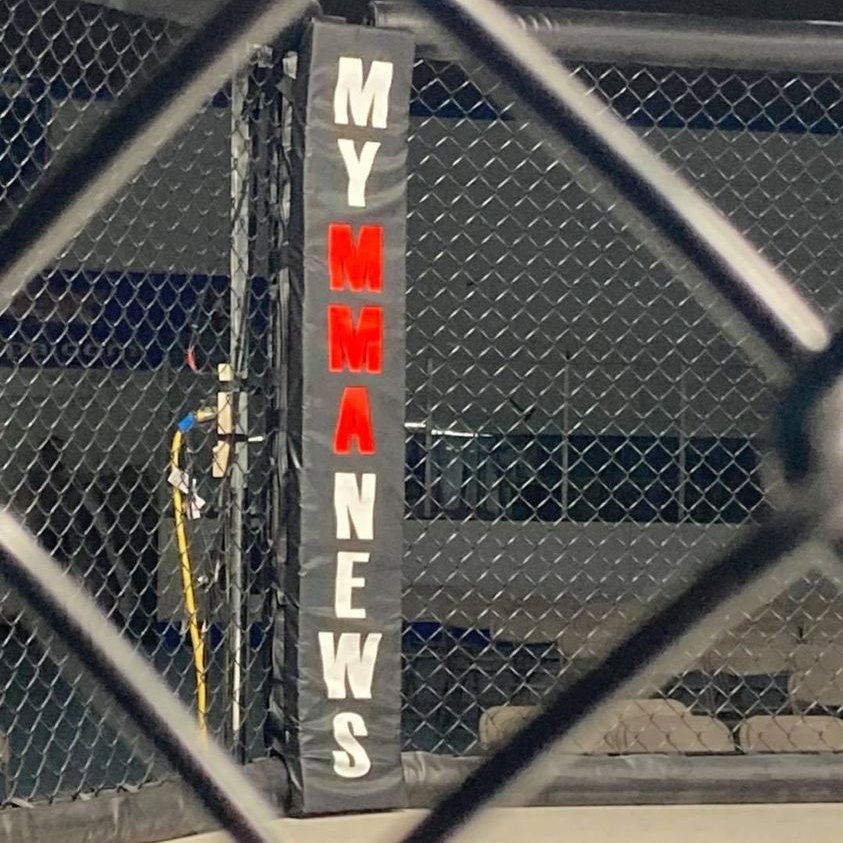 MyMMANews.com – We cover everything from MMA, BJJ, Bare Knuckle, Wrestling, Boxing, Kickboxing, and Judo
News, Opinions, Videos, Radio Shows, Photos and more.