The combat sports world was filled with a plethora of events this past weekend. MyMMANews.com representatives were able to attend just a handful in Ring of Combat 66, Stellar Fights 39, and Maverick 10.
While each of the three promotions had several stars that shined bright, each show had one that shined brightest.  I asked Bob Meloni and Adam Crist to pick the "biggest winner" from each of the cards they covered.  Meloni was at ROC 66 in Atlantic City on Friday night before headed to Delaware where he met up with Crist to double team Stellar Fights.  I stayed local, attending Maverick MMA at the Sherman Theater in Stroudsburg, PA.
So who were the weekend's biggest winners on the three cards?
Ring of Combat 66 – Kyle Daukaus
Stellar Fights 39 – Earl Smalls
Maverick 10 – Manny Walo
Here's the breakdown of why each reporter chose the fighters they did
---
Adam Crist
"The only thing I can say about Earl Small is that anyone facing him, is in a world of Small's nickname, "Trouble". This undefeated talent not only defeated a fighter with a plethora of experience over his in Jay Ellis…but made it look like a walk in the park.
"Earl came in as calm and collected as could be against Ellis and wasted little time. The bout was over almost as quickly as it took the fighters to walk to the cage. Like every bout, the fight began standing but didn't take long for Small to get into his comfort level on the floor. From there, it was a done deal.
"Small secured the neck with one arm and used the other arm to soften open up his opponent with strikes while searching for opportunities. Small saw an opening for a 'banana split' but much to Earl's surprise, Ellis was quite flexible. Thus, Earl made the proper adjustments, setting up the rarely seen in competition, 'Twister' that would have Eddie Bravo in a standing ovation."
What's next?
In my opinion, Philip "The Fresh Prince" Rowe would be interesting. He's 5-2 and ranked number 9 to Smalls' 12. His last fight was in June so he's looking for a dance partner, most likely and he's riding a five fight win streak.
My second choice would be potentially Paul Sims. Both fighters fought and won in the main and the co-main event of the evening with first round finishes and minimal damage done to either fighter so both are on the same track to fight around the same time.
My only discrepancy with him fighting Sims is he would be fighting someone who is ranked behind him.
---
Bob Meloni
"The regional MMA scene was very busy the last few nights. I was cageside for 19 fights in two states and read about numerous other results on our site. I believe Kyle Daukaus stands right at the top when it comes to the fighter who 'won the weekend.' Kyle, from Martinez BJJ in Northeast Philadelphia, moved to 5-0 with his fifth consecutive submission. Daukaus came right out landing combinations early to soften up his opponent (Dustin Johnson, 7-4) then took him down and transitioned to the back and finished with a rear-naked choke at 2:43 of the first round. Daukaus is now set up for a possible championship fight at Ring of Combat 67 in February 2019.
What's next?
Tyler Bayer from Miller Brothers MMA also won on the card and is supposedly going to fight him for the title. Daukaus has a previous win over Bayer so it would be a rematch.
---
Eric Kowal
For me, the obvious choice is Manny Walo.  The 31-year old fighter out of Driven Gym faced arguably his toughest test yet in former UFC welterweight George Sullivan.  Sullivan, who was recently released from the promotion, was the heavy favorite going into the contest due to his experience on the bigger stage.  Walo took the fight to Sullivan, barely giving him an opportunity to breath.  The entire fight was fought in a phone booth.  There was no where to go as the two fighters used very little of the cage, pressing one another up against the wall, looking for that dominant position. After 15-minutes of non-stop back-and-forth action Walo was declared the victor unanimously and crowned the new Maverick welterweight champion.
What's next?  
With Maverick being a relatively new organization and having very few pro fights per card, there is not real clear cut 'next in line' competitor that can initially be named.  On a personal level, I would love to see Rich Patishnock get the shot after he too is coming off a win at welterweight.  The problem there however is that Patishnock and Walo are teammates at Driven so the fight likely will not happen.
Solomon Renfro, the organization's 185-pound champ usually fights at 170-pounds so a fight there between the two champions down at the 170-pound limit could be interesting.  I spoke with the organization's previous matchmaker Steven Bird who too, liked the Renfro matchup.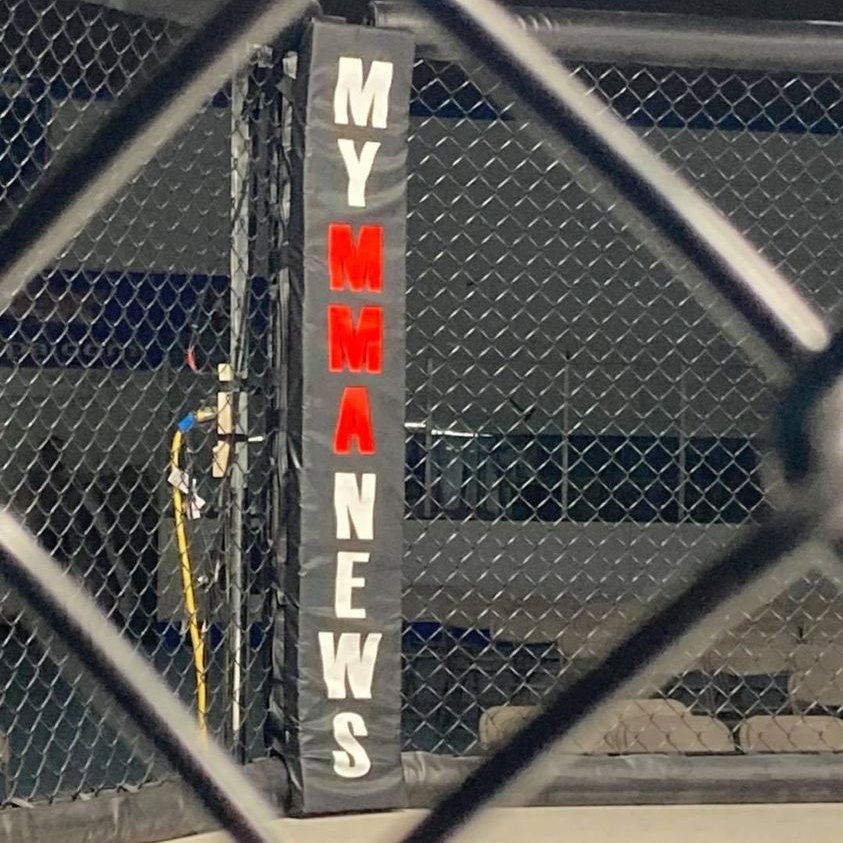 MyMMANews.com – We cover everything from MMA, BJJ, Bare Knuckle, Wrestling, Boxing, Kickboxing, and Judo
News, Opinions, Videos, Radio Shows, Photos and more.