Why Blaine Shutt vs. Sean Santella Needs to Happen in 2016
When it comes to getting your name in front of the boss, UFC President Dana White, there are few opportunities.  Sure there is the Ultimate Fighter, and also his new series, "Looking For a Fight," where White travels the country attending smaller level MMA bouts in search of new talent, but up until the point where you really prove your worth as a fighter with some big wins, you might fly under the radar.
The 125-pound division is starting to build up some steam all across the United States, but there are a few in the flyweight division who are making their case in the northeast.  In order to get that call from the UFC, a few of these top dogs are going to have to eventually battle for positioning.
Blaine "The Shuttdown" Shutt
At World Cagefighting Championships (WCC 15) this past weekend, Blaine Shutt (5-1) overcame early adversity and was able to submit Andre Cuff in the first round of their co-main event bout.
After the fight, "The Shuttdown" got on the microphone and asked promoter Doug Yasinsky for a title shot.  It was Shutt's fourth consecutive win in the organization.
Matt "SMG" Lozano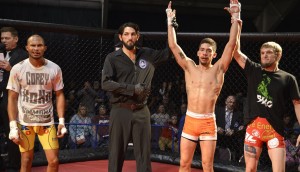 Unfortunately for Shutt, another man, Matt "SMG" Lozano, who defeated Corey Simmons in the evening's main event is also looking to position himself in the 125-pound division.  Lozano (5-3), coming off a loss due to an injury in a fight he was winning back at World Series of Fighting 13 sits higher than Shutt in the rankings as he has experience in organizations such as Bellator, WSOF, and Legacy FC.  The possibility of Shutt and Lozano fighting one another is there but not great since the two are teammates.
Matthew Rizzo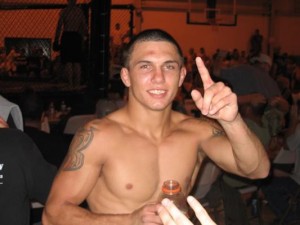 Matthew Rizzo (9-2), a prospect out of Pennsylvania also seeks to have his name thrown into the mix of flyweights vying for a shot in the UFC.  Rizzo suffered a loss to Lozano back in 2012 but then won the next seven out of eight bouts before a no-contest in his last outing.  That no-contest came during a bout with Sean Santella at Global Proving Ground (GPG 21).
Sean Santella
Santella (14-5-1) fights out of Miller Brothers MMA where he trains with UFC lightweight Jim Miller and his brother, former UFC middleweight, Dan Miller.  Santella also travels to Nick Catone MMA & Fitness in Brick, New Jersey, and has trained as Chamber MMA in East Stroudsburg, PA, now known as Hybrid 570.
He is the former Cage Fury Fighting Championships (CFFC) flyweight champion where he won the title back in February 2012, and successfully defended it four times before losing to Nick Honstein in April 2014.  After that loss, "Shorty Rock" Santella lost a split decision to Jimmy Grant, followed by the NC with Rizzo, and then most recently recorded a first round submission victory over Jay Pressley at Ring of Combat 53 in Atlantic City.
Sedico Honorio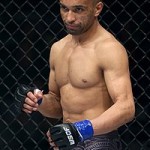 Sedico Honorio (9-4)  holds the injury win over Lozano and also a loss to Santella.   He currently fights for CFFC but also has WSOF experience.
Honorio also fought current UFC standout Aljamain Sterling back in 2012.  He is currently on a three-fight win-streak.
Desmond Moore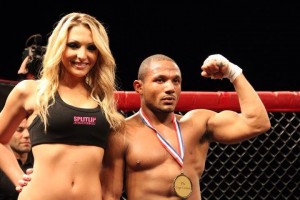 Desmond Moore, formerly of American Top Team Bethlehem, PA, recently moved down to Florida where he trains with the UFC fighters Tecia Torres, Jessica Aguilar, and more.  Moore (4-1), recently came back up northeast to fight at GPG 22, but lost a split decision against Andrew Cseh.
A fight between Moore and Shutt is intriguing as the two have very similar records, but if Moore is going to make a run for the UFC he has a better shot at doing so down in Florida where his camp is.  Moore should take a fight or two down south to see next competition, and have his coaches and teammates in his corner.  Would fans pay to see Moore vs. Shutt in World Cagefighting Championships? Absolutely, but the fight that makes more sense, especially in the financial aspect is Santella vs Shutt.
If it Makes Dollars, It Makes Sense
Putting Shutt and Santella inside the WCC cage as a main-event for the WCC flyweight title is a no-brainer.  Once Santella heard that Shutt wanted a title fight he immediately contacted Yasinsky and asked for the match to happen.
Shutt is a big draw in Lancaster, Pa., and Santella, a Jersey boy, does extremely well in the Garden State and in Pennsylvania as fans are willing to travel and see him put on a show.
Santella has more experience, however, if Shutt wants a challenge and a title, he should have to fight the top prospects in the area.  The obvious options are Rizzo, Moore, Honorio, Lozano and Santella.  With Santella asking for the fight it means that he too feels the urge for championship gold.
Will we see Blaine "The Shuttdown" Shutt vs. Sean "Shorty Rock" Santella inside the WCC cage in 2016?  There's still a few weeks to ask Santa to bring it into the new year.  I know what I am putting on my Christmas list.  #ShuttVsSantella2016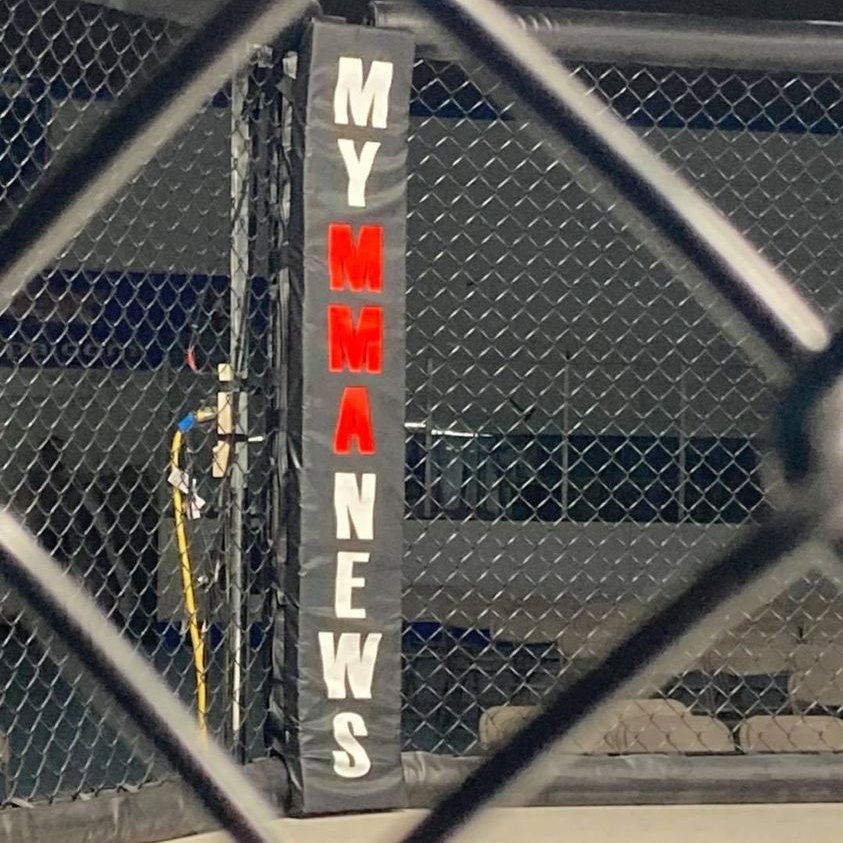 MyMMANews.com – We cover everything from MMA, BJJ, Bare Knuckle, Wrestling, Boxing, Kickboxing, and Judo
News, Opinions, Videos, Radio Shows, Photos and more.