Jarod Trice: Sean Powers went into my direct messages and asked me to fight him
Rising Bellator MMA star Jarod Trice looks to earn his fourth professional mixed martial arts victory in as many fights when he meets Sean Powers at Bellator 205 on September 21.  I caught up with Trice earlier today to talk about the fight and his journey in the sport of MMA.
You are 3-0 as a pro. All three wins came under the Bellator MMA banner. This is your fourth fight on a six fight contract. Most fighters take an entirely different path to get signed with and have success in Bellator than you did. Most fighters today have 5-10 amateur bouts, then at least a handful of pro bouts before getting signed to Bellator. Is there anything other than your collegiate wrestling experience that you can attribute all your success to? Obviously wrestling is a factor but MMA includes a lot more than just wrestling.
"If you notice, in all of my fights, I haven't even really utilized my wrestling skills.  I've mostly been doing a lot of stand up in my fights.  I've been trying to show off my hands and my stand up.  I was pretty much on the fast track, except for the injuries that I've had during my second fight.  I was on the fast track.  I took my first pro fight on less than five months of training.  I wanted to stand.  I'm pretty much just perfecting my craft right now, trying to become an overall better MMA fighter.  I'm utilizing my wrestling probably in this next fight but I'm looking for a knockout for sure.  Utilize the stand up man."
You were a 3-time collegiate All-American wrestler at Central Michigan University. Received an offer to take up pro wrestling but instead chose to do MMA. Why?
"At the time I was a year and a half out from the Olympic Team Trials.  It would be crazy if I threw away my whole life's dream of making the Olympic team to jump ship right away for WWE.  It was a no brainer for me.  I wasn't going to leave USA wrestling to try and go WWE.  Once I got done wrestling, my last wrestling match was at the Olympic Team Trials in 2016, I wasn't done competing yet, and I didn't want to go to the WWE yet.  I felt that I still had some stuff left in the tank and I still wanted to compete to show off my talents in MMA."
Your opponent coming up at Bellator 205 has more MMA experience than you. His record is 9-6 but he hasn't had a win for Bellator since 2013. With you being undefeated and a rising star in the promotion, do you wish maybe you had an opponent with a bigger name at this point? Or maybe someone coming off of a win?
"I mean, I'm sure of it man.  But right now, like you said, I didn't have a chance to have an amateur career.  The last guy I fought had 16 fights.  Within by the end of this year I'm sure I'll be fighting tougher guys and all that Bellator has to offer."
What made you make the decision to drop down to light heavyweight?
"I'm not even at light heavyweight anymore bro.  My first fight was at light heavyweight, my second fight was heavyweight, and my third fight back at light heavyweight.  I'm doing a catchweight of 190 this fight.  I'm eventually going to fight 185, middleweight.  I'm not that big of a guy anymore.  At one point in college wrestling I was 270 pounds.  Although USA wrestling I was 270 pounds.  My last Olympic cycle I had the opportunity to make the team at 98 kilograms which is 216.  I went overseas for a while and the weight was just dropping off.  There was no point in being at 230 pounds when I'm going against guys that are 265 and 6'6″.  It plays a big difference.  My coaches and I sat down and came up with a diet plan and decided to come down to 98 kilograms for the 2016 Olympic Trials.  Just now, the more I work out, the more I lift, my body is transforming totally different."
On Twitter you say you are the undefeated "money weight" champion. What does that mean?
"It means I fight you at 185, 205, or heavyweight.  I'm not ducking nobody man.  I'll fight all three weight classes.  Money weight."
With a win over Sean Powers on September 21, you will be 4-0. Is there anyone you have in mind that you would like fight next? Any names that you have on your radar?
"I'm not really trying to call out any of these chumps man.  I've been called out.  I feel like I've been called out more than any of the five guys that I signed with.  Since I've been fighting, people look at my body and think shit is weak.  They think this guy has titties, he's fat.  I'm serious.  I've been hearing this shit since I was a kid and I've been beating their asses ever since.  People always got to find out the hard way.  Sean Powers went into my direct messages and asked me to fight him.  Exactly!"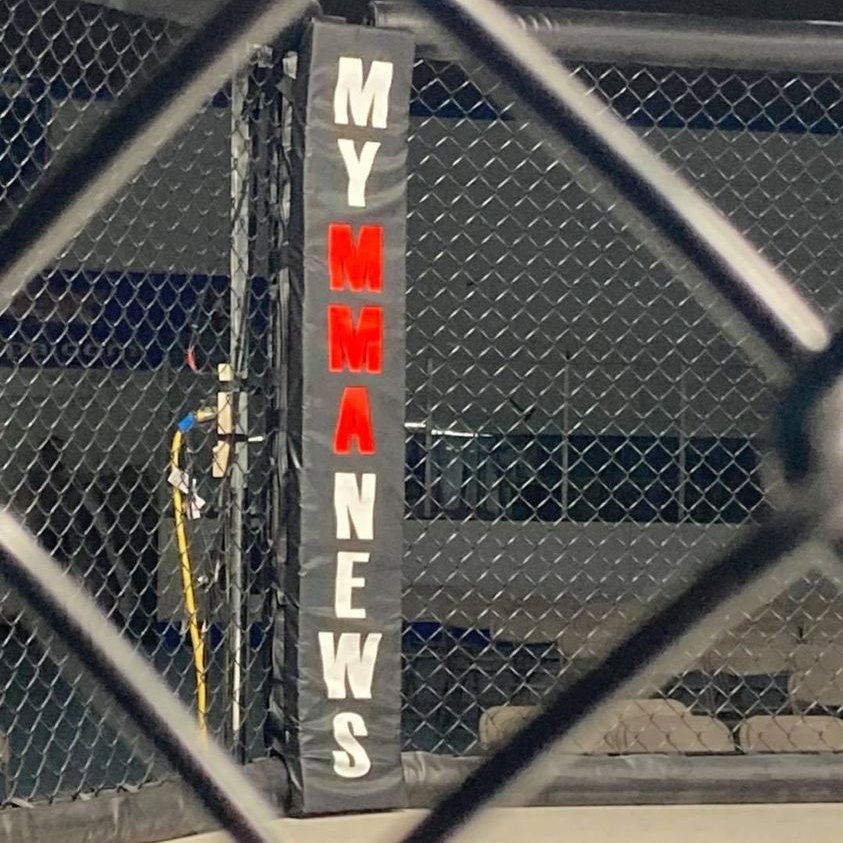 MyMMANews.com – We cover everything from MMA, BJJ, Bare Knuckle, Wrestling, Boxing, Kickboxing, and Judo
News, Opinions, Videos, Radio Shows, Photos and more.