Jeremy Mahon: Tonya Evinger most dominant female fighter in world
Jeremy Mahon is the owner and head instructor at W4R Training Center in Tomball, Texas.  He is also coaches longtime Invicta FC bantamweight champion Tonya Evinger who just received the call up to the UFC last week.
Before Evinger steps into the octagon for the biggest fight of her career, a UFC featherweight title bout in the co-main event of UFC 214 against Cris 'Cyborg' Justino, Mahon spoke with us at MyMMANews.com to discuss his own career in the sport of MMA, W4R Training Center, the upcoming title fight in Anaheim, California, July 29.
The last time fans saw Jeremy Mahon competing was on the World Series of Fighting card from the Theater at Madison Square Garden on New Years Eve.  He was on the losing end of a decision against Shane Kruchten that night. Since then, WSOF has now become the Professional Fighter's League (PFL).  We asked if he has had any contact with them or any other organizations and when we could see him back in the cage.
"Career wise as far as fighting goes, no I haven't spoken to them.  After the fight Ray Sefo said, 'hey man, great fight, would love to have you back,' but I haven't really heard anything from them since then.  That was a big pivotal fight for me in my career.  I put together a string of wins in other notable organizations, Legacy before it became LFA, and then with Bellator.  At my age, I'll be 38 here in September, a loss really sets me back, and I was on track with some of the bigger organizations and getting those bigger fights, and a loss just sets that back so I'm not really trying to just fighting locally.  I see that as probably, not marking the end of my career, but the end of the goals, something that changed the goals.  I would really like to do some traveling, maybe fight overseas in Japan or something like that.  Maybe something like that, but for the most part, I'm no dummy and I understand that Tonya is my main focus.  My own career has to take a backburner to that, and that has to be the priority for us."
So, what you are saying is, 'Jeremy Mahon, not retired, but it would have to be something ideal that came along?'
"Absolutely man. I'm a coach and all but I'm just a gym junkie.  I want to train six to seven days a week.  I'm probably walking around right now in the best shape that I've ever been in.  I'm right around 155 (pounds).  I have a bunch of fighters with fights coming up.  I'm opening up a new facility.  I'm gonna get in there and set the pecking order.  I'm gonna mix it up if I have to.  If there's something comes along that peaks my interest, a full week's notice wouldn't be short for me right now cause I'm pretty much in a camp.  If it's the right that would be awesome."
Talk us through that.  You got out of the Marine Corps, now you have this gym, you have been fighting for quite some time, you have fighters like Tonya and also Stephanie Alba in your stable.  How did this all come about?
"I opened up my gym back in 2007.  The name was 4 oz. Fight Club.  I opened up this gym and it's a very successful school, focusing mainly on fighters.  We always kind of wanted to build up and be like a Jackson's of the South.  That's kind of what happened.  We started attracting a lot of fighters over there.  I would say even currently there's probably 30 active fighters pumping through that gym.  It became a place for people to go and get their camps in, and get good sparring in.  Just as our careers started to evolve, and coaching evolved, I ended up taking on a partner, and then selling my portion to my partner. I wanted to open up this new venture.  I wanted a much smaller fight team.  I'm not looking to have a huge stable of fighters.  I wanted to shift the focus of this gym to teaching kids and kind of taking in younger kids at the formidable ages and turning them into martial artists.  Keep them with me for the long term now.
I do have fighters that fight with LFA out of there. Shakeem Richardson just fought last week.  He is one of my kickboxing coaches.  Stephanie Alba is fighting for Combate.  She's one of my kids coaches.  Tonya helps out a lot with the wrestling.  One of my old jiu-jitsu coaches from when I opened the gym, he's come back around into the picture, so it's really been awesome teaming up with him again for the first time in years.  I have a really good wrestling coach, Mike Moor, who he's a guy from New York.  You don't get a lot of those New York wrestlers down here in Houston.  Teaching a wrestling that's not necessarily common to Texas.  I got one of my jiu-jitsu competitors, Sam Kelly, he's teaching all my kid's classes and beginners, so it's just a really good team of friends and students of mine I've training with for years, a team that really suits what I'm looking to focus on.  We have a really good atmosphere, it's a great situation going on.  It's in Tomball, Texas so anyone in the area can check it out at W4R Training Center. It's kind of a spin-off of my old school. We used to say "War 4." Now we combined it to W4R.
Tonya was briefly scheduled to compete on the Invicta card against Helena Kolesnyk, moving up to featherweight.  She gets this huge opportunity to move up and fight in the UFC after all these years and take on a very dangerous Cris Cyborg at featherweight.  She takes the fight with no hesitation at all. How do you as a coach switch the focus and keep your fighter mentally prepared for what will be the biggest challenge of her career?
"It all kind of worked out for the best.  We had a little prior knowledge on the Invicta thing.  The ink hadn't been on the contract yet. We thought we were gonna get that Invicta fight.  We had been in camp for maybe two, or even three weeks when we found out about the Cyborg deal.  Already been in camp.  I wouldn't necessarily call this short notice, but it's always nice when you can take a fight like this and not have to put a lot of though into it and mull over it a while.  Tonya got the offer and course jumped on it. It's a fight that our team has seen on the horizon for about the last three years. Believe it or not, it's a fight that we believe we match up really well with, and we are really confident with this matchup.  It's a fight that Tonya didn't have to put second thought into.  She said 'Yeah, I'll jump on it.' Moving up in weight… I have friends asking how much she has to gain.  She still has to lose weight.  Tonya is a big girl.  She walks around about 165 pounds.  The cut to 135 is really about what Cyborg cuts to get to 145, so they are both big girls.  Cyborg is going to be the fuller fighter come fight day I think but for the most part, Tonya is probably average for 145.  I don't think she's small for 135.  I don't think size will be an issue but it's really hard to make up for all those years of wrestling that Tonya has.  That grind is something that has been instilled in her since child birth.  She's been wrestling that long and at a very high level.  When Tonya and I got together, coming from the Marines I've got a very gritty, grindy, straight forward approach, and the two of us really clicked on that.  That's a style that matches up really well with Cyborg.  We are coming into fight with a tons of confidence and lots of preparation.  We can go in her and make this our fight.  Without giving away too much, I think a lot of fighters go into a fight with Cyborg wondering what Cyborg is going to do to them.  I don't see it that way for this.  Tonya is the most dominant female fighter in the world right now.  Cyborg's going to making adjustments to her plan around Tonya.  Make no ifs, ands, or buts about that. Tonya is going to go in there and whatever she decides to implement, that's what's going to dictate the fight."
There are those fans online who would disagree with you and say that Cyborg is going to steamroll right through Tonya.  That's just the way this sport is.  There are a lot of fans who will stop at nothing to speak their mind.  What do you have to say to those fans that are giving your fighter no chance? And as a coach, how do you keep your fighter mentally focused and as you already eluded to, not worry about the mental aspect of the 'Cyborg' stigma?  How does Jeremy Mahon keep Tonya focused on the prize ahead of her?
"Tonya is a very polarizing fighter. She makes people draw a strong opinion of her, one way or the other.
So it's not a surprise. She's kind of used to the hate.  I think she kind of thrives on it.  I would tell those fans, 'Hey look, aside from waiting for that night and seeing what happens, you gotta dig deep and look into it.  Let's look at statistics.  Let's look at quality of opponents.  Let's look at favorable matchups that the two have had.  Cyborg has had some pretty favorable matchups.  Tough girls but they just favor Cyborg stylistically.  Tonya is not the case with that. Tonya has never been TKO'd or KO'd in any of her fights, so that's something we're worried about.  Tonya generally doesn't take a whole lot of damage with her fighting style.  Wrestlers are just hard to beat. They are the strongest athletes on the planet. They are the hardest working athletes on the planet.  I heard Cyborg's coach Tito Ortiz say that multiple times when speaking to Cris.'
I think the fans that really follow the sport, especially the women's side of it, I think they know what's up.  You may say they are giving Tonya little chance, but were going to give Megan Anderson no chance… that's just the key, they've never given any of Cyborg's opponents a chance. Tonya's got 11 wins here coming up, and six years undefeated.  That's a pretty good winning streak.  I know Cyborg's got some similar statistics and that's why I say if anything, this is going to be a good fight. This is a fight for legacy.  I'm sure both girls know that.  Tonya knows a win here could put her as the best pound-for-pound female fighter of all time.  Same with Cris. This could really cement her place in history too.  Neither are looking past one another.  They both have a ton of respect for one another.  As do the coaching staffs. I know her coaches, and they know me.  We've had a lot of training partners that have crossed over throughout the years.  MMA is a small world.  We've all been around for a long time.  It's very cool.  We are all very aware of what we are getting into."
It is well known and documented that Tonya had a feeling she would never get into the UFC. She's spoken out about it and it's been a common theme for a number of years.  Now she is finally here.  After all these of trying to get there, and they throw her to the wolves so to speak.  What do you think her mindset will be going forward, should she not be victorious on July 29?
"Well, we believe a whole lot in positive thought, but if Tonya were to lose this fight, which she won't, bu if she did, she's a competitor, she's gonna take it hard because she worked very hard for this.  Everything she's worked for has led up to this point.  She would get right back on the horse, get to training. She signed a multiple fight deal with the UFC so she would get right back in there and bust up some other girls too.  Tonya will fight anybody.  In a perfect world, we take this belt and maybe gets an immediate rematch, we keep the belt, and then at that point she can move down and take the 135-pound belt too.  That's the way we would kind of like to see her wrap up her career. Take the 45 pound belt, then move down, take the 35 pound belt and just sit there on it for a long time."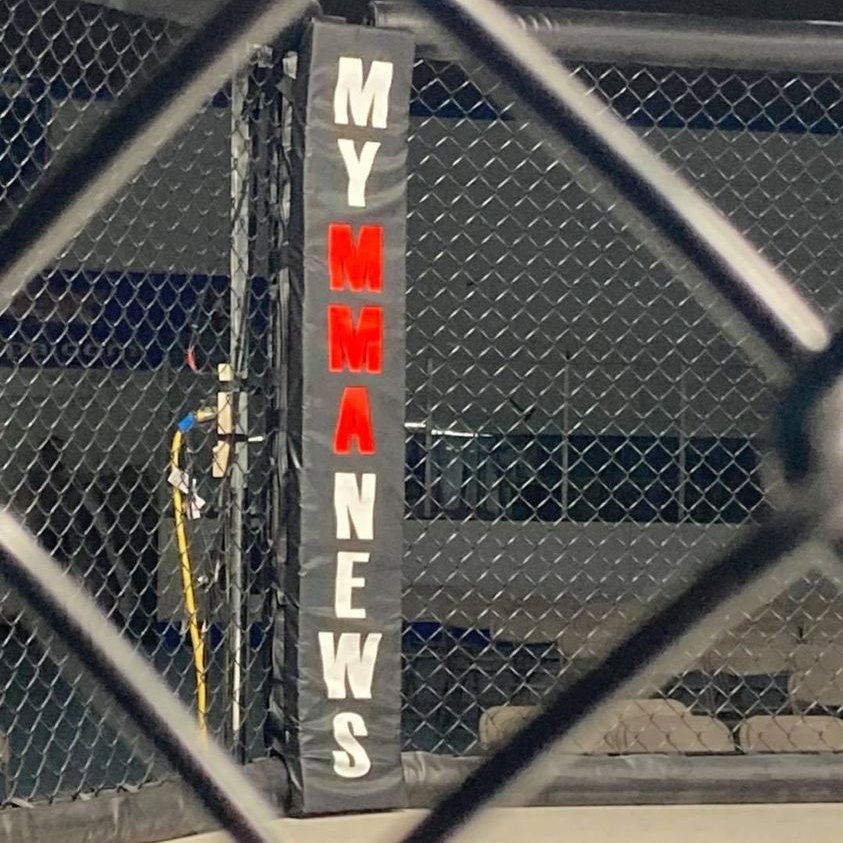 MyMMANews.com – We cover everything from MMA, BJJ, Bare Knuckle, Wrestling, Boxing, Kickboxing, and Judo
News, Opinions, Videos, Radio Shows, Photos and more.