Kathryn Paprocki talks LFA win, DCO MMA and Fitness team
Kathryn Paprocki, 28, of DCO MMA and Fitness in Westminster, Colorado, picked up her third professional mixed martial arts win with a rear-naked choke submission over Tiani Valle at LFA 108 on Friday night. The victory, her first in MMA since November 2018, brought personal satisfaction to Paprocki, not only because she earned a win, but also because it helped bring assurance to a fighter who was unsure of her place in the sport.
"It's been a long time," Paprocki said. "I fought (MMA) in February 2019.  I did a pro boxing and pro kickboxing fight in April and June.  I tore my ACL in August of 2019.  I had surgery in November.  I came back, had that boxing fight.  I was supposed to fight for LFA on April 30 this year but upon arrival I tested positive for COVID-19, which was just crazy.  There were just so many weird ups and downs.  I was prepared to fight Genia Goodin, didn't get to do that, got back home and I was just bummed and upset.  Then we got this quick opportunity to fight on May 21, so I just kind of hopped back into camp and sparring.  It just kind of felt like I was never going to get back in there, like everything was happening to kind of just stop me from competing.  I had a great day though.  I was nervous that morning.  It kind of felt 'brand new' again but the moment we got going it felt so good and I was happy to be there."
While Paprocki had been preparing for Goodin, the adjustment to meeting Valle just weeks later did not cause many problems for the former Queen of Sparta tournament winner.
"We don't prepare for who I am fighting.  Everyone has certain tendencies that they do or things that they are good at.  We were just focusing on me."
Paprocki states that prior to her recent win at LFA, she was sort of known throughout the community as being a striker.  It was just last week that she earned her purple belt in Brazilian Jiu Jitsu, just days prior to submitting her opponent in the third and final round.
"For this fight I was kind of just wanting to show that I can do everything now," Paprocki said. "I was pumped, I got to show that I am a complete fighter."
With a win under her belt, Paprocki is now looking to climb the ladder in LFA's strawweight division.  She has successfully navigated the first fight on a three-fight deal with the promotion.
"Honestly, I would like to fight two more times by the end of the calendar year," Paprocki added.  "I would like to fight in August, and then maybe in November."
Kathryn is a founding member of the DCO MMA and Fitness Fight Team, alongside her husband, now retired professional fighter, Steven Paprocki.
Just as many gym owners across the world were forced to adapt to new guidelines handed down during the pandemic, the Paprocki's also faced challenges as well, but just like everyone else, they made the best of it.
"We found an area in our home where we could teach classes online for about six months," Kathryn Paprocki said.  "It was hard, but my husband and I are like homies.  It really wasn't hard.  We kind of just hung out at home and trained, which is what we were doing anyways.  Obviously not having our gym open and certain aspects of that were not easy, but I didn't mind it."
The team is currently managed by Robert Carver of 'For the Fighters Management', who also manages a stable of other professional combat sports athletes.
"Robert has been great," Paprocki said.  "He and Steven communicate back and forth and will let one another know what is coming up or going on.  We have a lot of amateurs coming up, that are just about to go pro.  We have Tawni Packard.  She is an amateur strawweight with two kickboxing matches and an MMA bout.  Her hands are just so phenomenal.  We have Nick Clem who just fought for LFA as well.  We have Mason Sonnier, he's probably a fight or two out from going pro.  We're a small home team.  I love it."
Paprocki says that her husband of seven years is the main reason that she got into fighting in the first place and she has no regrets in making those decisions.
"Man, I'll fight whoever," she said.  "Whoever they want to put in front of me, I'm game for.  After having a loss, I've gotten tapped, I've been knocked out, I've been injured.  I'm kind of like 'whatever happens, happens. I'm just here for enjoyment."
Along with that comes dedication to stay consistent and compete at 115-pounds.
"I just had the best weight cut of my entire career," Paprocki said, acknowledging that she was also heavier going into the cut than she had ever been before.
"I'm just trying to eat healthier and be more conscious of what I eat.  I think that has made a huge impact on everything," Paprocki said as she look back on all the fun she is having along the way.
That enjoyment will eventually have an end date as it does with all fighters.  But just because Paprocki eventually won't be competing in MMA, doesn't mean she won't be active in some form of contact sports.
"Right now I strictly want to focus on MMA," she said.  "Long term, down the road, honestly when I am done, I am very interested in competing in bare knuckle.  It seems so cool, and so brutal."
For now Kathryn Paprocki will continue to focus on the MMA fights ahead in the LFA cage, but could we eventually see this Colorado native inside the BKFC squared circle?  Time will tell.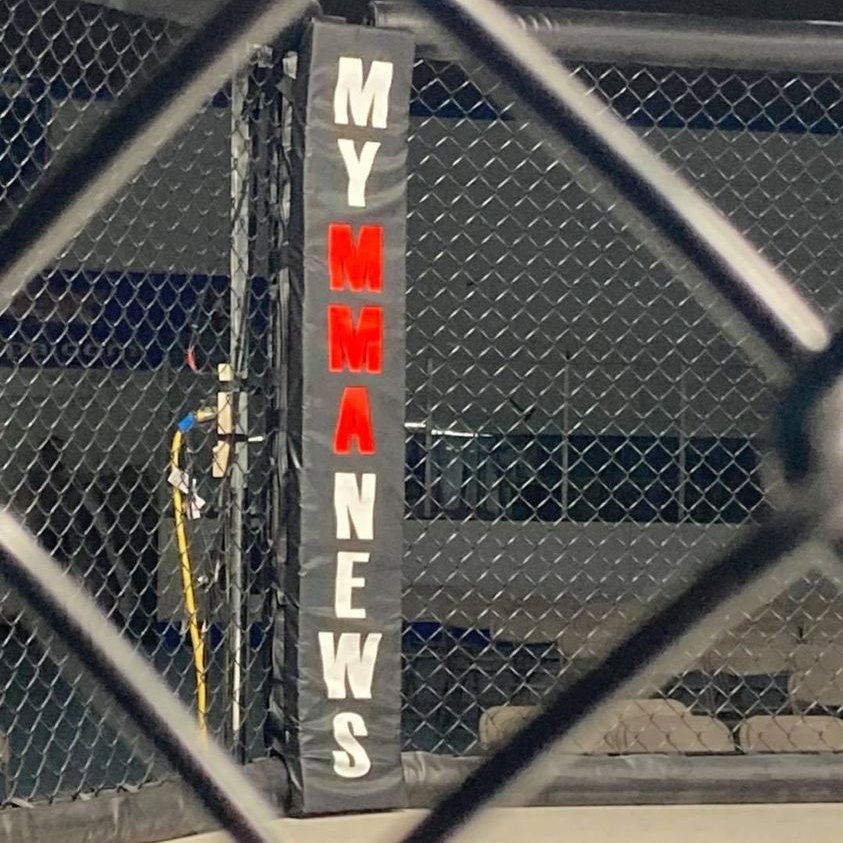 MyMMANews.com – We cover everything from MMA, BJJ, Bare Knuckle, Wrestling, Boxing, Kickboxing, and Judo
News, Opinions, Videos, Radio Shows, Photos and more.