Sergei Kharitonov: "I'm the only Russian fighter who defeated Fabricio Werdum"
Sergei Kharitonov: "I'm the only Russian fighter who defeated Fabricio Werdum"
M-1 Global heavyweight, PRIDE FC and Strikeforce veteran Sergei Kharitonov talks about his fighting career and upcoming rematch with Kenny "Deuce" Garner at M-1 Challenge 59, this Friday (July 3) in Astana, Kazakhstan.
Sergei, how bad did you want this rematch?
SK: "The rematch with Kenny Garner is extremely important fight for me. This fight will be held in Kazakhstan where many of my fans will come to support me. Our last fight in China didn't go as I planned. Kenny is a dangerous fighter, though he is at an advanced age already. I did a lot to prepare myself for this fight and I hope to show a spectacular fight on July 3."
What went wrong at your last fight with "Deuce"?
SK: "Well, Kenny showed a really impressive ground game and had almost succeeded in holding me in parter. He even tried to make a submission on me. That was a total surprise. In addition, I didn't have a full complete training camp for that fight as I had been preparing for the kickboxing championship. But I promised M-1 Global to fight him no matter what and I did."
What mistakes did you make in your 1st fight with Garner?
SK: The only one: I didn't prepare well for that fight. I'd spent too much time to prepare for my kickboxing fight and was extremely exhausted. That was a risk but I gave my word to Vadim Finkelchtein (M-1 Global president) and M-1 to fight. So, I didn't have a choice. Now it will all be different as I've just completed training camp and I'm ready."
What edge do you have over Garner?
SK: "My stand-up game is, for sure, a significant competitive edge. I used to fight in kickboxing a lot, so I'm confident in my striking. He, on the other hand, has a benefit in parter (ground game) and wrestling."
Tell us about your training camp in Thailand?
SK: "I was training there with Alistair Overeem and other fighters from Europe and Brazil. In addition, I visited my coach in Belarus. The major part of my work was dedicated to conditioning and parter game."
Was your training with Alistair Overeem useful for you?
SK: "That's for sure. Overeen is a Top-10 best heavyweight in the World. So, I think training with him was good for me and that it will show in my fight with Kenny."
Would you like to fight for the M-1 Global heavyweight title belt with Marcin Tybura?
SK: "I'd like that for sure! I don't turn down any fight. I'm still the only Russian fighter who defeated current UFC champ Fabricio Werdum. And I have a lot of wins over noticeable fighters such as Nogueira, Overeem, Arlovski, and Rua. They are elite MMA fighters, they are champions. I've never turned down any fight. If M-1 offers me a fight with Marcin Tybura. I will accept that fight immediately. I would accept it right now."
Are you thinking about calling it a career these days?
SK: "Not at all. I'm young and I think that my fighting career is only at its beginning. I'm ready for big fights!"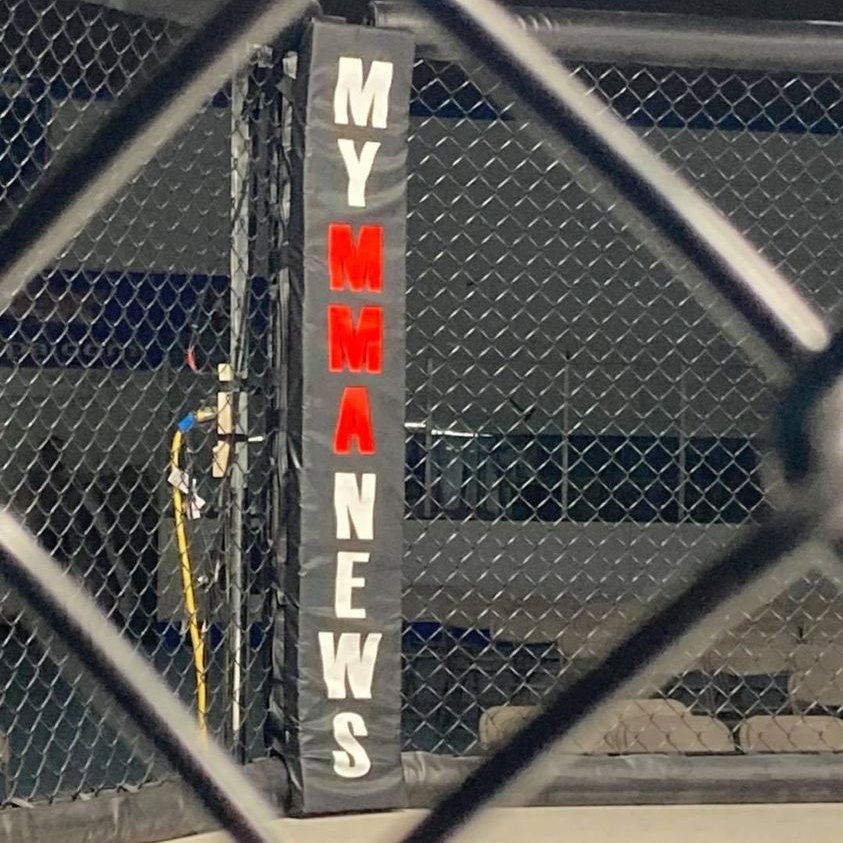 MyMMANews.com – We cover everything from MMA, BJJ, Bare Knuckle, Wrestling, Boxing, Kickboxing, and Judo
News, Opinions, Videos, Radio Shows, Photos and more.