Podcast: Codie Payne of ATT – Whitestone Joins Kyle Carroll Live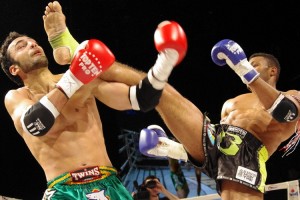 On the inaugural episode of MMA Sports Talk with Kyle Carroll, which aired December 14, 2015, amateur MMA fighter, Codie Payne of American Top Team – Whitestone joined us on air to talk about New York MMA scene, the UFC, and his career.
Payne is an up-and-coming fighter out of Queens, New York. He's an extremely athletic fighter with all the tools necessary to make a splash in the local MMA scene. Due to the lack of fighters decline to step in the cage with Payne, he has only fought two MMA fights with more than a year separating the two bouts. While waiting for an MMA bout, Payne fought eight bouts in Muay Thai, posting a record of 7-1.
Expect big things from this young man.
Follow Payne on Instagram @kayocodie and on Facebook at Codie payne.
Listen to our interview with the "Kayokid" Codie Payne.