Podcast: Codie Payne of ATT – Whitestone Joins Kyle Carroll Live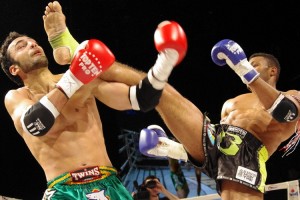 On the inaugural episode of MMA Sports Talk with Kyle Carroll, which aired December 14, 2015, amateur MMA fighter, Codie Payne of American Top Team – Whitestone joined us on air to talk about New York MMA scene, the UFC, and his career.
Payne is an up-and-coming fighter out of Queens, New York. He's an extremely athletic fighter with all the tools necessary to make a splash in the local MMA scene. Due to the lack of fighters decline to step in the cage with Payne, he has only fought two MMA fights with more than a year separating the two bouts. While waiting for an MMA bout, Payne fought eight bouts in Muay Thai, posting a record of 7-1.
Expect big things from this young man.
Follow Payne on Instagram @kayocodie and on Facebook at Codie payne.
Listen to our interview with the "Kayokid" Codie Payne.
MMA Sports Talk with Kyle Carroll – Blog Talk Radio
Kyle Carroll is a Long Island, N.Y. native and avid MMA and amateur wrestling fan. He has been a part of the wrestling community for nearly 20 years. Carroll has six years of experience coaching high school wrestling. His father coached high school wrestling over 35 years, passing on his strong knowledge. Carroll has been reporting MMA news since January 2011. The former wrestler's coverage includes the 2012 U.S. Olympic Wrestling Team Trials, 2013 & 2016 NCAA D1 Wrestling Championship, and numerous MMA events (Bellator MMA, King of the Cage, North American Fighting Championship, and Glory).