Tommy Fury is a 'con man', Paul Bamba vows to break his jaw at Wembley as 'it's personal'
Tommy Fury was set to face Paul Bamba on Sunday in the co-main event of the Floyd Mayweather vs. Deji boxing card at Coca-Cola Arena in Dubai. The fight did not take place after Fury weighed in at 181.4 pounds, more than six pounds beyond the light heavyweight limit of 175 pounds.
As a result, Bamba chose not to accept the fight with Fury, and Global Titans (promoter) then found a last-minute replacement in Rolly Lambert for an exhibition bout.
Bamba spoke exclusively to FairBettingSites.co.uk to give his side of the story.
Paul Bamba realised his contractual weight was different from Tommy Fury's after Fury weighed in.
"I realised Tommy had a different contracted weight when he jumped on the scales. When they said, 'he's not overweight' I said, 'what the hell are you on about?'.  They then said, 'our contract was 81kg'. Well, if it was 81kg, 1) my contract was not 81kg and 2) you are 82.3kg, which is still over by a kilogram."
"He's a liar, he's a little kid – they're building him I get it. He's scared though, I probably should not have instilled fear in his heart at the open workout. Everything went downhill from there. He started acting differently, the kid was scared. Plain and simple."
Bamba negotiated with John Fury to keep the fight on. John offered to pay Bamba 'from his own pocket' before a representative from the promotional team called the fight off.
Bamba says the representative 'pushed my chest' and labelled him 'a little girl' for raising his grievance about the weight
"I asked for 20 percent of Tommy's purse. The promotional company wasn't willing to do it. John Fury called me and said, 'if we don't fight, we don't get paid, and you don't get paid – let's come to an agreement'. John was offering to pay me out of his pocket, and we were going to come to an agreement and then the representative came over and clipped the entire thing. We came extremely close and were about a minute and a half from shaking hands."
"I did everything I was supposed to do, we were right about to make a deal and then they cut it and they said I was acting like a 'Michael Jackson'. I don't even know what that means. And they said I was being 'too princely' and 'a little girl' – verbatim, over a few pounds."
"Even John Fury was on my side, he had a nice conversation with me trying to make it all work. We ended up bumping into each other and then one of the representatives –  I can't name them because they have weird laws here – pretty much just canned the fight after he pushed my chest and told us the fight was off."
"I've done everything I needed to do. We were minutes away from making a deal. Then they pulled the plug. Tommy never really wanted to fight me. I've been his only opponent that's come to fight and now we're going to watch him knockout some other f*cking bum tonight that they've found in Dubai."
"The fact that any commission was allowed to sanction a fight with fighters having two different weights is a mishap on its own, and an oversight on his team's end and on the promotional companies' end and particularly on the commissions' end."
Bamba also says drug testing was non-existent
"And also, the drug testing got wiped off. Which is really weird. They announced drug testing at the London press conference and now all of a sudden there's no drug testing and he does not have to make weight and you can rehydrate to whatever you want. And I have to take whatever you're giving me, or not. It's bullsh*t, I mean I know he's got a cool big brother who I know actually puts in the work, but why doesn't Tommy have to go through the ranks like everyone else?"
"If he's so goddamn good, why did he need so many handicaps? Because he's scared"
"We were told at the London press conference that there would be drug testing in Dubai."
"They alerted us in London, if you back through the footage."
"Now all of sudden there's no drug testing and he does not have to make weight. They accidentally forgot to tell me about the excess weight. There's a lot of convenient factors going on to protect little Tommy. Big respect to brother and his father but his son is a punk."
Bamba labels Fury a 'con man' and vows to 'break Tommy Fury's jaw in front of 90,000 at the Wembley Stadium'
"If Tommy Fury is a real man and his dad is man of his word and they wanted to fight me – fight me in the UK. I have no problem going out there and knocking his ass out. Just come correct and treat the sport with respect. Boxing is not the mob. It's organised and it has weight classes for a reason.
"If they really cared about boxing, their image and the Fury family name and all that other crap they're going on about – they would not be fighting the f*cking last minute replacement. Somebody they're just picking off the street to fill in for the real man. If you're a real man, I'll f*ck you up in the UK."
"He's a con man. He knew he had the upper hand, that's why he was so cocky. The energy that he had at the press conference to the open work out, all day leading up to when he weighed in like f*cking 30 pounds heavier than me."
"I want to break Tommy Fury's jaw in front of 90,000 at the Wembley Stadium in London. It's personal at this point, it started off as a sport, now it's personal."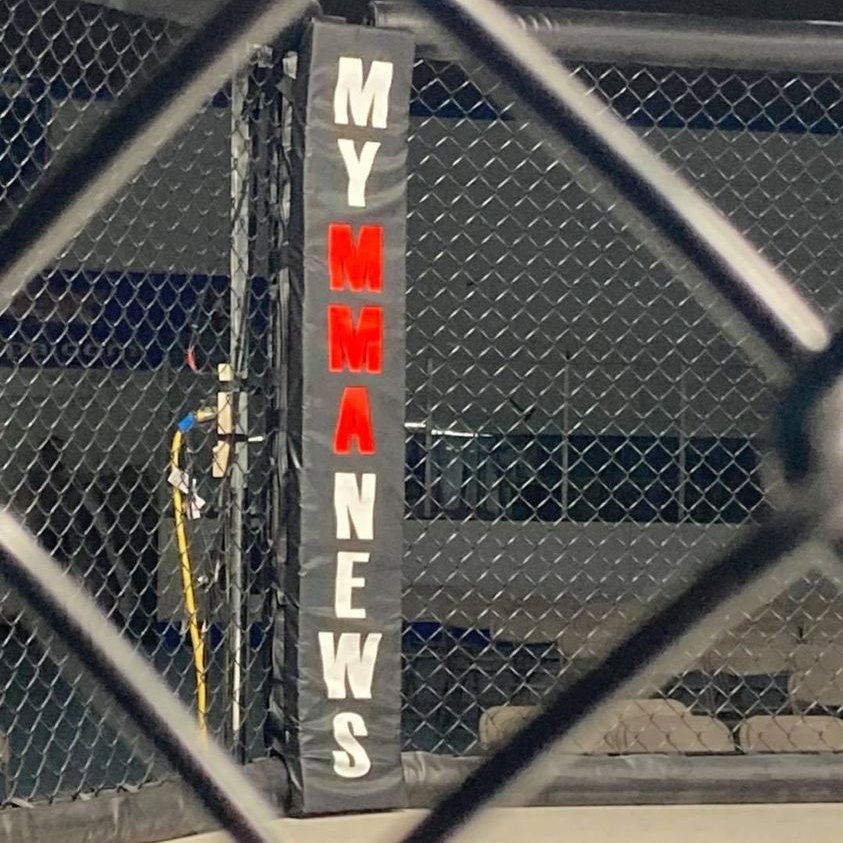 MyMMANews.com – We cover everything from MMA, BJJ, Bare Knuckle, Wrestling, Boxing, Kickboxing, and Judo
News, Opinions, Videos, Radio Shows, Photos and more.