Podcast: Sarah Thomas of Long Island MMA Joins Kyle Carroll Live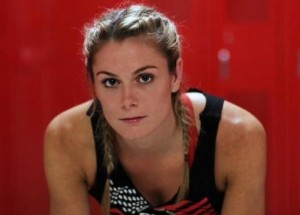 On the fourth episode of MMA Sports Talk with Kyle Carroll, Special guest Sarah Thomas of Long Island MMA joined live to discuss her fighting career, future, and the UFC.
Thomas is an amateur fighter out of Long Island MMA. She is a Long Island Resident that has been training for several years now. With a 0-1 record in MMA, the struggle to find opponents continues for the bantamweight fighter. Since lack of MMA competition, she has resorted to participating in in the New York Golden Gloves competition, BJJ tournaments, and Open wrestling tournaments. 
Results of Robbie Lawler vs. Carlos Condit were discussed. In addition to Nate Diaz, Conor McGregor, and much more.
Follow the link below to listen to Sarah Thomas!
We will return in the new year,Wednesday evening, at the same time, 6:30pm EST. We will Be joined by Long Island MMA amateur female fighter, Sarah Thomas. Twitter @jiblitz77 and on FB at Carroll's Corner MMA. So far we have had Codie Payne of ATT – Whitestone, Vincent DeRiso of Bellmore Kickboxing, and Brye Anne Russillo of Valhalla Muay Thai, on the show.